One of the things I love about canning is that any time of year, there is always something to can. Canning is very seasonal, and there are different foods to can at different times of the year. If you are wondering what to can in fall, you will enjoy these easy fall canning recipes!
This post may contain affiliate links.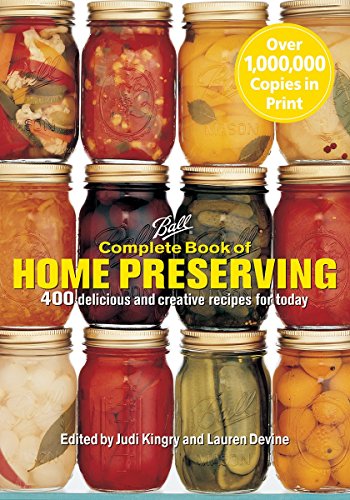 Ball Complete Book of Home Preserving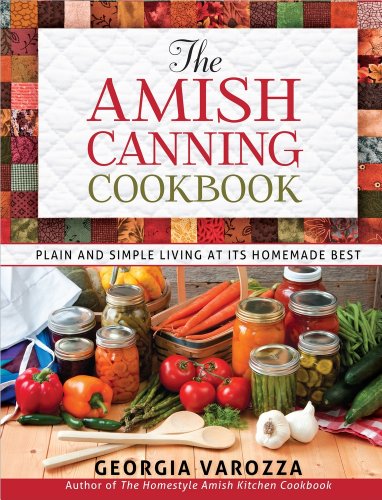 The Amish Canning Cookbook: Plain and Simple Living at Its Homemade Best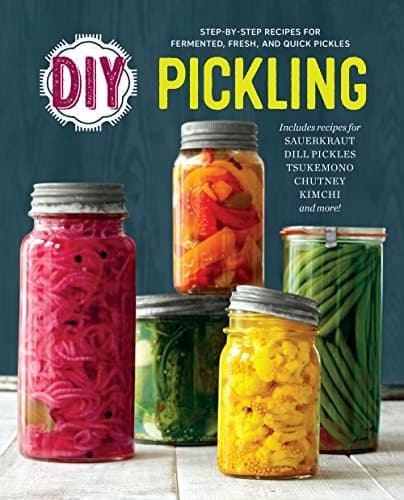 DIY Pickling: Step-By-Step Recipes for Fermented, Fresh, and Quick Pickles

There are lots of vegetables available for canning in the fall. I have canned potatoes, pumpkins, squash, and much more. Keep in mind that when you can any kind of squash or pumpkin, however, that you need to cube them first before processing. Squash is not safe to process in puree form.
So if you are wanting to preserve your pumpkins for making pumpkin puree, you will need to cube the pumpkin and process it with your pressure canner. You can then prepare your pumpkin pie filling from the pumpkin cubes when you are ready to make your pie(s).
Please note that all vegetables need to be processed with a pressure canner. Vegetables are low acid foods, and are not safe to process with a boiling water canner unless they are pickled.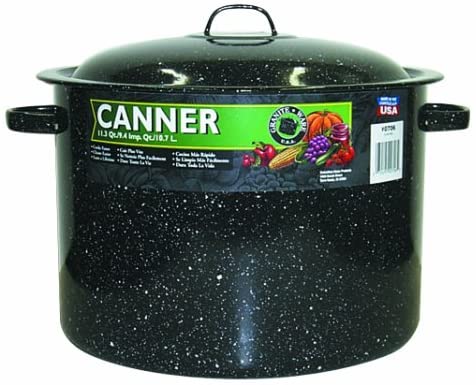 Granite Ware Covered Preserving Canner with Rack, 12-Quart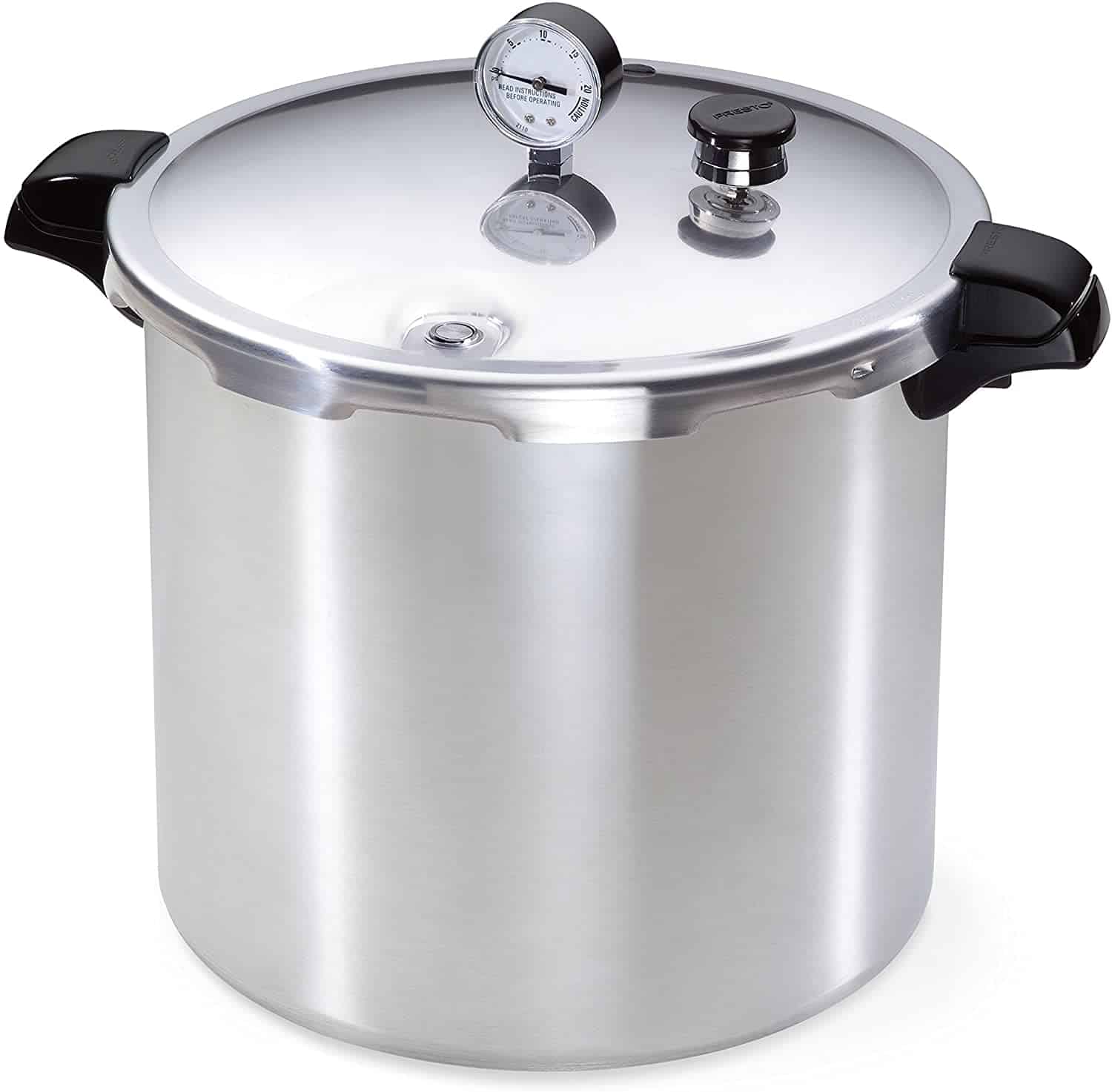 Presto 01781 23-Quart Pressure Canner and Cooker

Brussel Sprouts
I love brussel sprouts, and so do my kids! I love growing them in my garden every year. There are usually so many in my garden it's hard to decide what to do with them all. They are really fun and interesting to grow.
We like brussel sprouts straight out of the garden, but I have also frozen brussel sprouts. Last year I tried canning pickled brussel sprouts for the first time, and they were amazing! Definitely a hit, and now one of my favorite autumn canning recipes.
Canning potatoes is a great way to get your potato crop to last through the winter. There are several ways of preserving potatoes, but canning is one of my favorite ways of preserving them. Growing potatoes can be a fun adventure for the entire family.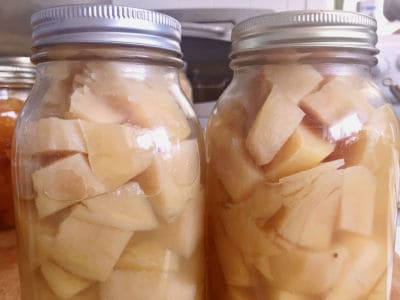 Beef Stew
If you've never used your fall vegetables to can homemade beef stew, then you are in for a real treat. Homemade beef stew is the best, especially when prepared in a pressure canner. The meat turns out so tender.
One of the things I love about this recipe is the fact that you don't have to cook any of the vegetables before you process the jars in your pressure canner. Just chop everything up, put it in the jars, add some boiling water, and process. That's it. Some of the best beef stew I've ever had.
Keep in mind that you can't add any thickeners like flour or cornstarch to this recipe before canning, as those ingredients are not safe for canning. You can add those things to thicken the stew, if desired, when reheating.
If your family enjoys mixed vegetables, these mixed vegetables are a fun fall canning idea. I like to mix carrots and vegetables together for this recipe.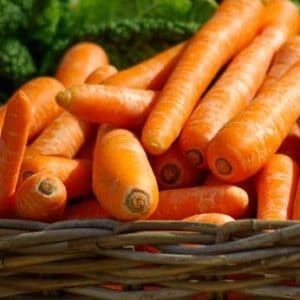 Canning Fall Fruits
There are many fall fruits that are suitable for canning. Some of my favorites are pears, plums, and apples. Some of my favorite fall fruit canning recipes are listed below. There are really too many to list! But here are just a few of them.
If you like applesauce, then you will love this delicious pear sauce canning recipe. It is the same texture and consistency as applesauce but made of pears. Enjoy! It is one of my new favorite ways of canning fall pears.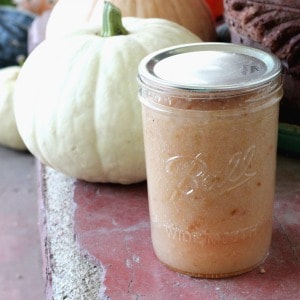 Plum Sauce
This plum sauce is just amazing. I made it for the first time last year when I had a bunch of extra plums on hand and it is just amazing. One of my new favorite plum canning recipes.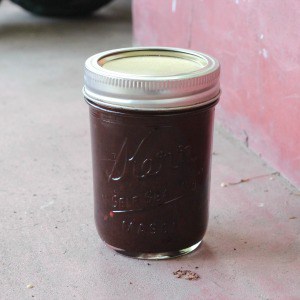 Ginger Pear Jam
I didn't know that ginger and pears belonged together until I tried this ginger pear jam recipe. It is seriously one of the best jams I've ever tasted. It is that good. I like to mix a little of this jam in with vanilla greek yogurt. It is a great gift idea for the holidays.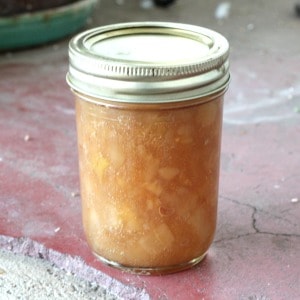 Applesauce
Here is my favorite recipe for canning applesauce. It is my grandson's favorite, and I have to make it for him every fall. Lots of it. Homemade applesauce is the best, and a must have in our pantry every winter.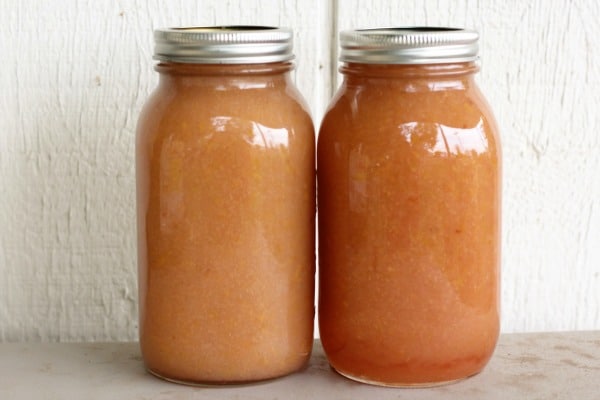 Crock Pot Apple Butter
Crock pot apple butter is really easy to make and is one of my favorite fall apple canning recipes. I usually prepare this recipe in my crock pot and just let it sit and cook until it is nice and thick.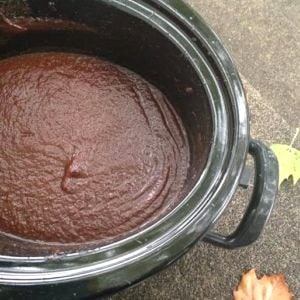 If you like cinnamon, then you need to try these cinnamon spiced apples or these cinnamon pears. The apples and the pears just soak up the flavor in cinnamon red hots and literally melt in your mouth. Seriously so good. Can't get enough of these.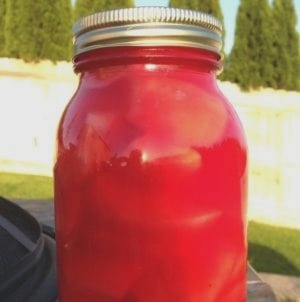 Fall Canning Season
Follow my canning and preserving board on Pinterest.
Related Recipes