As the leaves start to turn and the air gets crisp, it's time to start thinking about preserving the flavors of fall. And what better way to do that than by canning apples? Whether you're lucky enough to have your own apple tree or just want to take advantage of the abundance of apples at the farmers' market, canning is a great way to make the most of this delicious fruit. From sweet and spicy apple butter to tangy applesauce and everything in between, there are plenty of apple canning recipes to choose from. In this article, I'll share some of my favorite apple canning recipes for fall, so you can enjoy the taste of autumn all year round.
This post may contain affiliate links.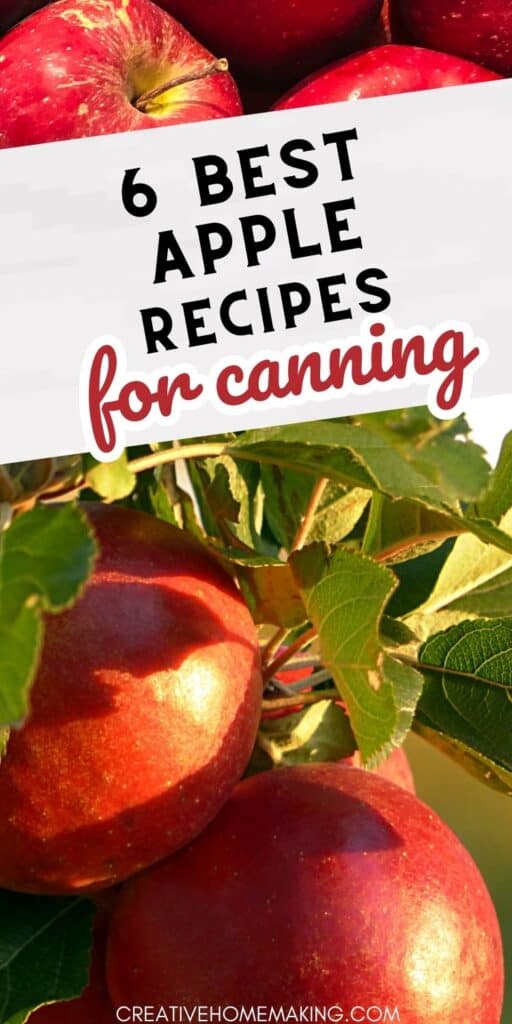 Apple Pie Jam
This apple pie jam is one of my favorite fall jam recipes. I first discovered it a couple of years ago, and I have been making it to give away as holiday gifts every year since. It truly is like having apple pie in a jar. Everyone loves it!
Get this recipe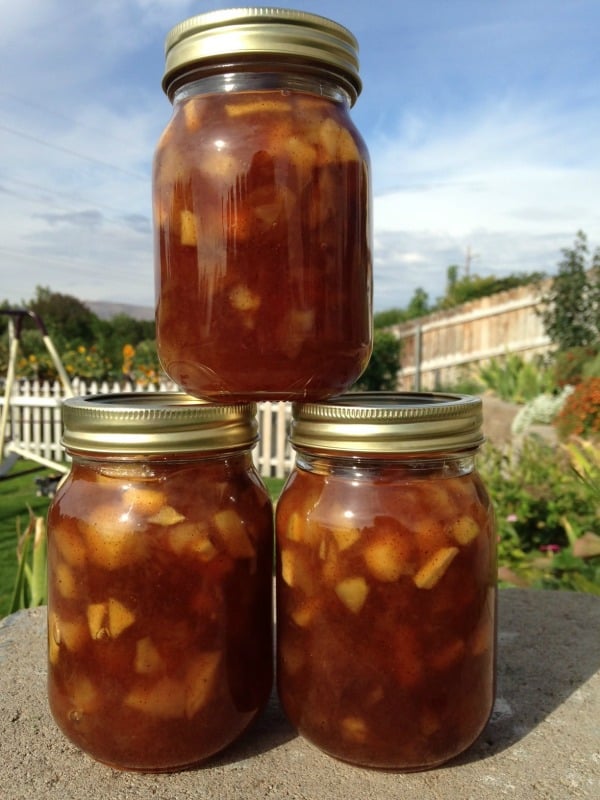 Crock Pot Apple Butter
If you like using your crock pot, then you will love this crock pot apple butter. Chop up your apples and put them in the crock pot, and let the crock pot do all the work! The next morning you will have delicious apple butter.
Get this recipe
Applesauce
If you have a lot of apples to can, then canning applesauce is always an obvious choice. I love that you can chop up the apples, peels, cores, and all and then run everything through a food mill to make this easy delicious applesauce.
Get this recipe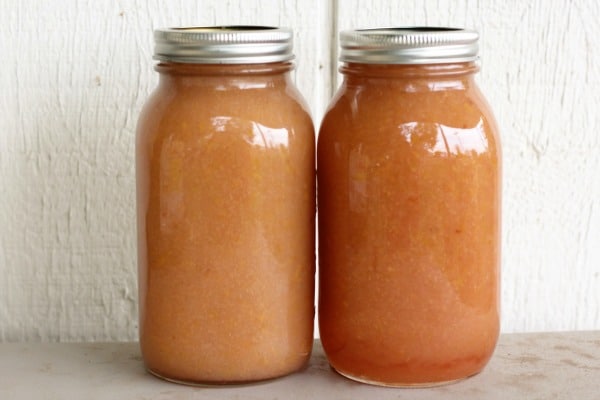 Apple Pie Filling
Apple pie filling takes a little more work then some of these other apple recipes, but it is so worth the effort. A couple of hours of work now, and you will be enjoying apple pie filling all winter. The key to the perfect canned apple filling? Clear Jel!
Get this recipe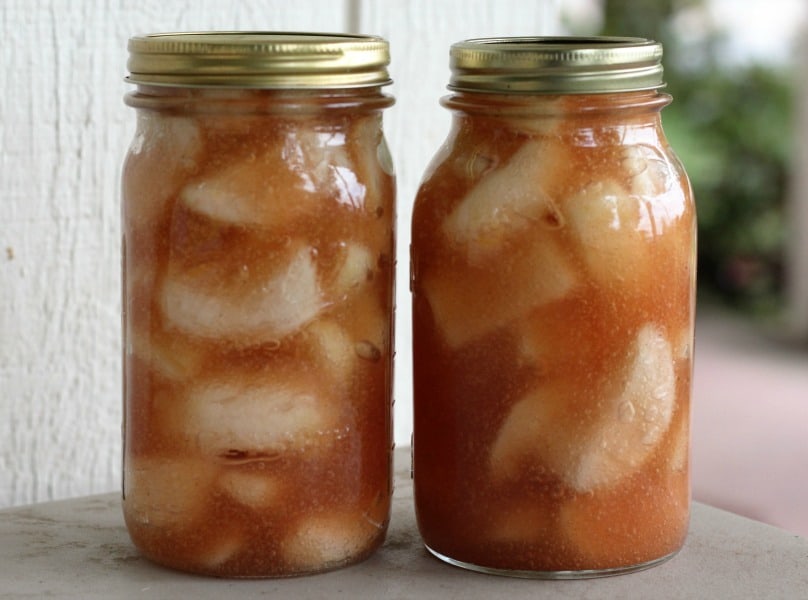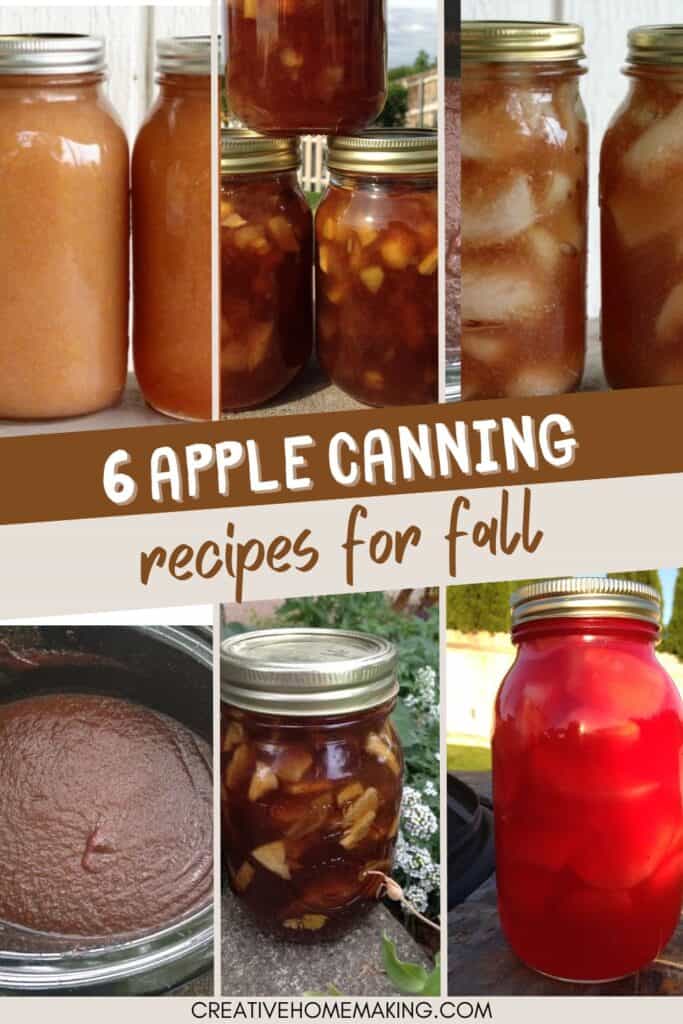 Caramel Apple Jam
This caramel apple jam is a fun holiday gift idea for family and friends. It is similar to the apple pie jam recipe, with a little adjustment to the spices to give it more of a caramel flavor. Yum!
Get this recipe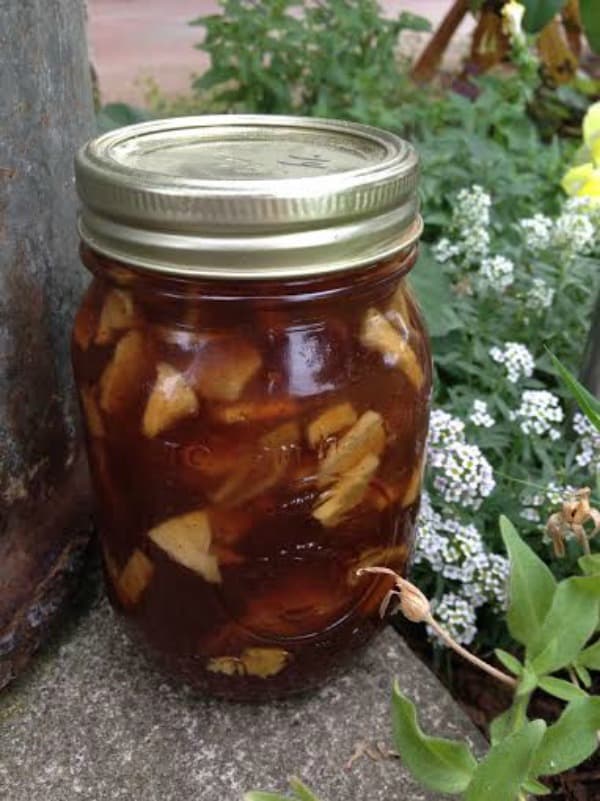 Cinnamon Apples
Cinnamon + apples equals a wonderful easy treat for the whole family. I was first introduced to these amazing cinnamon pears, then realized that these cinnamon apples are just as good. The cinnamon secret? Red Hots!
Get this recipe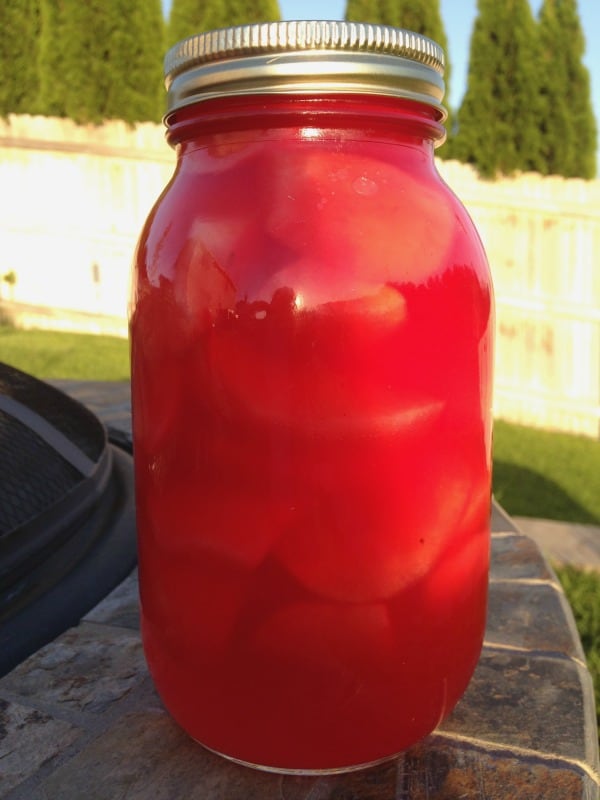 Follow my canning and preserving board on Pinterest.
Related Recipes