How to Can Applesauce
This post may contain affiliate links.
I've been waiting for apples to be in season. Here in the Pacific Northwest, we live in the Apple Capital of the world. Every year I can't wait to start canning applesauce. It's one of my favorite apple canning recipes.
This week I drove out to one of our local produce stands and was able to purchase a 20 lb box of Gala apples for $9.95, which is .50 a pound. These aren't the same polished apples you see at the grocery store. These are straight off the tree.
Click here for 6 simple tips from a mental health coach that will help you start reducing anxiety today!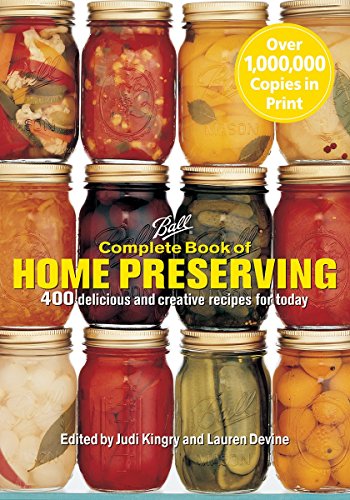 Ball Complete Book of Home Preserving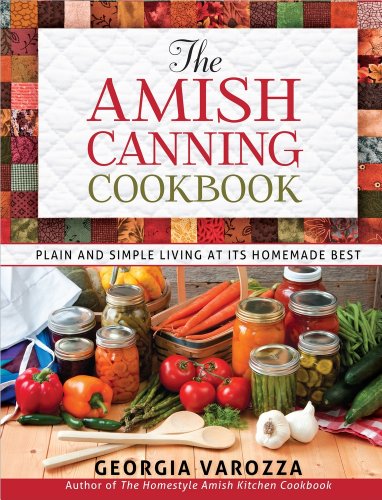 The Amish Canning Cookbook: Plain and Simple Living at Its Homemade Best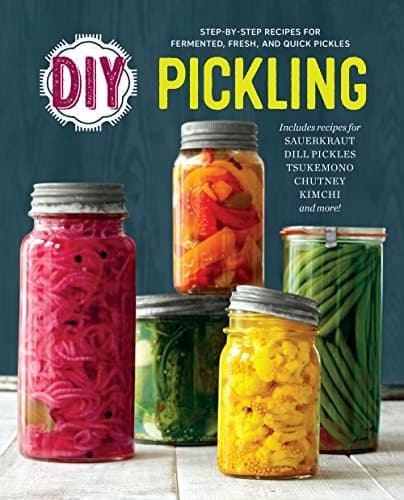 DIY Pickling: Step-By-Step Recipes for Fermented, Fresh, and Quick Pickles

Choosing Apples for Applesauce
Gala apples are great for cooking. They are a little tart but also a little sweet. They are great for making apple pies, applesauce, and apple butter. This week I started by making applesauce. Stay tuned for next week when I try my hand at making and canning apple pie filling!
When making homemade applesauce, you will find that you need quite a few apples to make a little bit of applesauce. One of my 20 lb boxes of apples cooked down into 5 pints of applesauce! When you taste the result, however, you will find that it is worth making.
How to Peel Apples Quickly and Easily
To make applesauce, you first need to peel, core, and slice the apples. This takes a little time. You can save a lot of time by using an apple peeler like the Apple Master.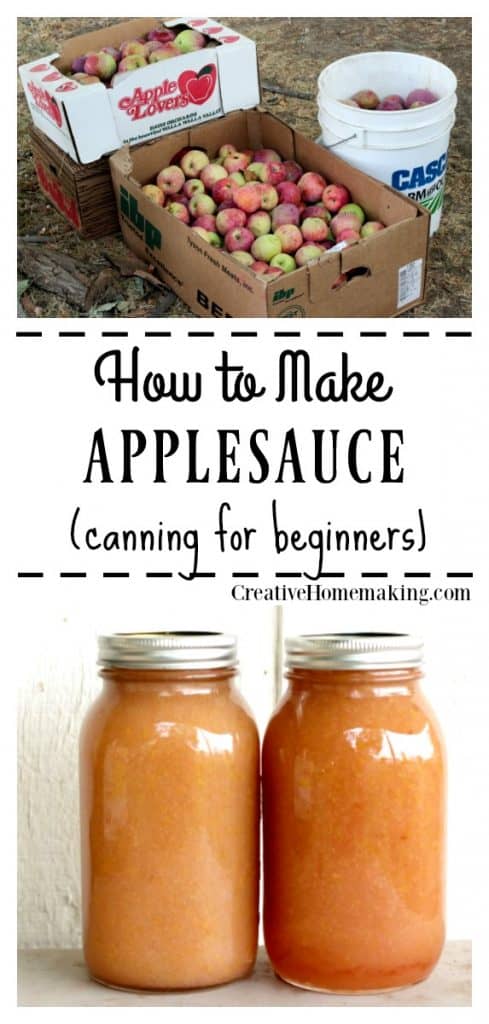 As you prepare the apples, place them in a large heavy sauce pan to simmer. Add a little water to keep the apples from sticking to the bottom of the pan. Stir the apples often. As they start to soften, you can mash them down with a potato masher.
If you like chunky applesauce, you just continue cooking the apples this way until they are the consistency you want, continuing to add water if necessary.
While the apples are cooking down, you can start adding sugar and spices. If you want unsweetened applesauce, it is not necessary to add anything extra to the apples, but most people like a little added sugar and/or cinnamon.
Related Article: Best Apples for Canning: A Guide to Choosing the Perfect Varieties
You can use honey, white sugar, or brown sugar to sweeten your applesauce. Just add a little at a time until you get the sweetness you desire. We like extra cinnamon in our applesauce, so I ended up adding a couple of tablespoons of cinnamon to my pot of apples.
If you want smooth applesauce, with no lumps, you will need a food mill to push the applesauce through to remove any remaining apple lumps or skins. I use my food mill ALL THE TIME and couldn't live without it. You can use it to make any smooth sauce like applesauce, plum sauce, or sweet and sour sauce.
When the applesauce is done, if you are going to be canning it you will need to get your jars and lids ready for processing. My 20 lb box apples cooked down into enough applesauce to pour into 5 quart jars, so that's how many jars I needed to get ready.
Granite Ware Covered Preserving Canner with Rack, 12-Quart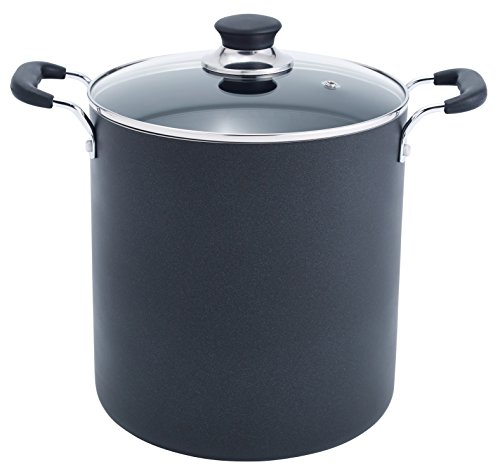 T-fal B36262 Specialty Total Nonstick Dishwasher Safe Oven Safe Stockpot Cookware, 12-Quart, Black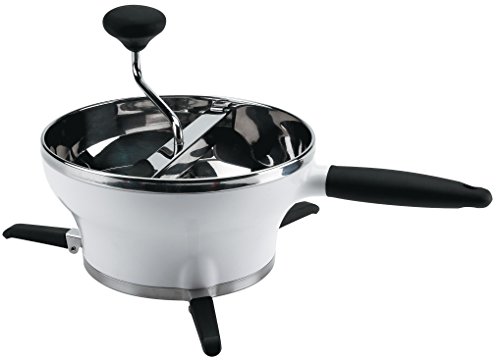 OXO Good Grips Food Mill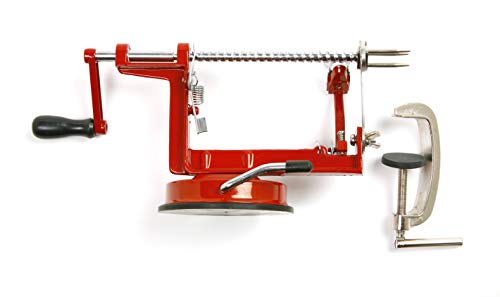 Norpro 865R Apple Master-Apple, Potato, Parer, Slicer & Corer with Vacuum Base & Clamp

Canning Instructions
Get your boiling water canner filled half way with water and start the water boiling on the stove.
Carefully pour the heated applesauce into the prepared canning jars, leaving 1/2 inch headspace. You can easily measure the headspace with this inexpensive canning funnel.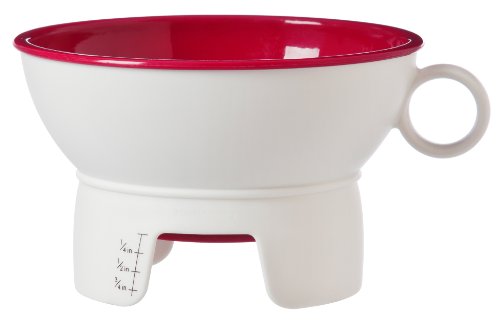 Prepworks by Progressive Canning Funnel for Regular and Wide Mouth Jars

Wipe any applesauce from the rims of the jars with a damp cloth and place the lids and rings on the jars, tightening the rings.
Place the jars in the canner and make sure they are covered with 1 to 2 inches of water. Bring the water to a boil.
Process the jars in a boiling water canner for 15 minutes, 20 minutes if you are using quart jars.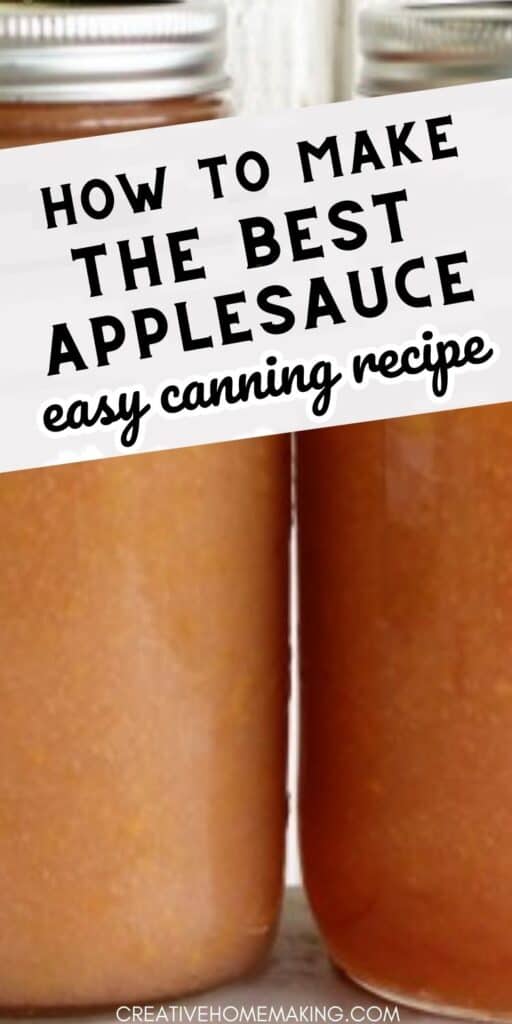 Carefully remove jars from boiling water and let them cool on a towel on the counter. After they are cool, test the seals to make sure the jars sealed after processing.
After I spent the several hours necessary to make the applesauce, I questioned whether it was worth all the effort! When I tasted it again, I decided that indeed it was worth the effort. When compared to store bought applesauce, there is no comparison!
Homemade applesauce is easy to make. It takes a little work, but it is well worth the effort.
More Canning Recipes
Follow my canning and preserving board on Pinterest.