I am always looking for new homemade jam recipes to try. I've tried a lot of different recipes, but I like to try at least one new jam recipe a year just to see if I am missing out on something good. I just tried making cranberry pear jam for the first time, and it is amazing! I can't wait to give it away to family and friends during the holiday season.
This post may contain affiliate links.
This is just a basic recipe for pear jam with a handful of dried cranberries added in. If you want to leave out the cranberries and just make pear jam, then just leave the cranberries out.
This recipe just makes a small batch (2 pints or 4 half pints) of jam. You will only need half of a box of pectin for this recipe. I like to use bulk pectin so that I can just measure out what I need. You can double this recipe if you want to make 4 pints or 8 half pints of jam.
Related Article: How to Quickly Ripen Pears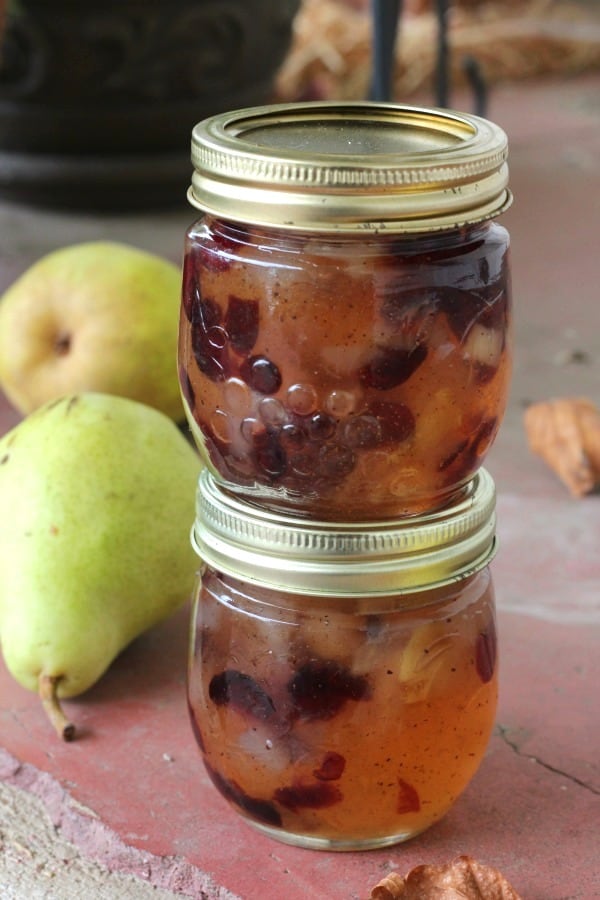 Cranberry Pear Jam Recipe
Ingredients:
2 2/3 cups pears, peeled and chopped
1/3 cup dried cranberries
3 tbsp. powdered pectin
3 1/3 cups sugar
Note: If you are going to make a lot of jam and/or jelly, then you HAVE to try this powdered pectin that you can buy in bulk from Amazon. Six tablespoons of this pectin is the equivalent to one box of Suregel pectin. This is the ONLY way to buy pectin inexpensively if you are going to buy a lot of it (like I do!).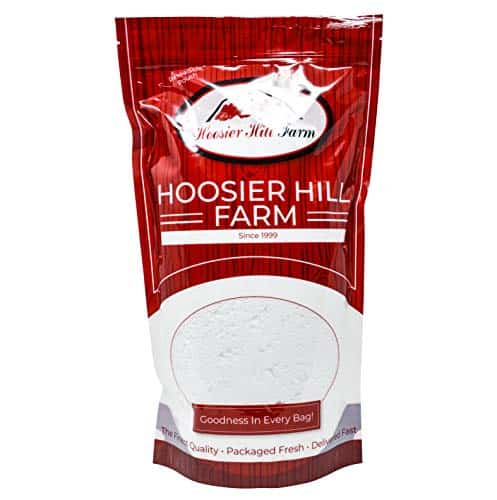 Hoosier Hill Fruit Pectin, 2 lb bag

When you are chopping the pears, chop them into small uniform bite sized pieces. You won't be mashing them up, whatever they look like after you chop them is what they will look like in the jam.
Sterilize your canning jars, lids, and rings, by running them through a quick rinse cycle in the dishwasher. Just leave them in the dishwasher until you are ready to use them
Fill a boiling water canner about 1/2 full of water and start heating up the water.
Related Article: Best Pears for Baking: Top Varieties You Need to Try
Place the chopped pears and cranberries in a large stock pot. Stir in the powdered pectin. There won't be much liquid at first, but as you heat the pears, you will start to see some pear juice.
When the pear juice starts bubbling really well, pour in the sugar, stirring well. Heat until the sugar is dissolved and the mixture starts boiling. When it comes to a boil that cannot be stirred down, set the timer for 1 minute.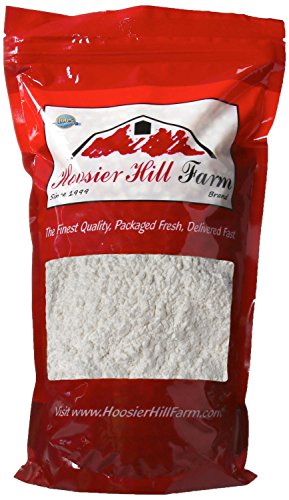 Hoosier Hill Fruit Pectin, 2 lb bag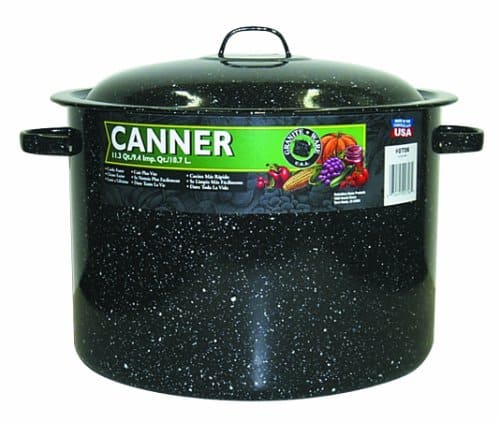 Granite Ware Covered Preserving Canner with Rack, 12-Quart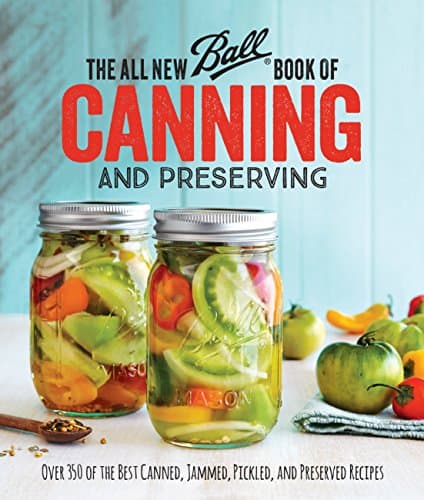 The All New Ball Book Of Canning And Preserving: Over 350 of the Best Canned, Jammed, Pickled, and Preserved Recipes

Canning Instructions
After the timer goes off, remove the pan from the heat. Pour the hot jam in the sterilized canning jars, leaving 1/4 inch head space. You can easily measure the head space with this inexpensive canning funnel.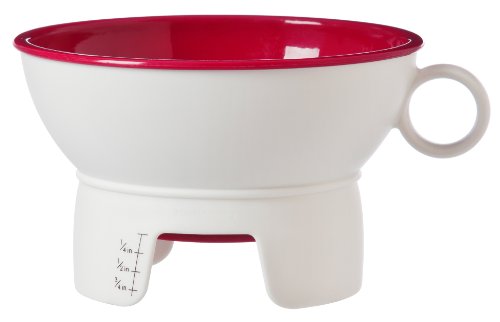 Prepworks by Progressive Canning Funnel for Regular and Wide Mouth Jars

Wipe the rims of the jars with a damp paper towel or kitchen towel. Place the lids and rings on the jars finger tight.
Place the jars in the boiling water canner, making sure that the jars are covered with 1-2 inches of water.
Bring the water to a boil and process the jars for 10 minutes.
Remove the jars from the canner and place them on a towel on the kitchen counter to cool.
You can store the sealed jars in the pantry for 1-2 years. Jars that didn't seal can be placed the refrigerator to eat in the next month or two.
Yield: 2 pints or 4 half-pints
Like this recipe? Try my recipe for crock pot pear butter or this recipe for canning pear jelly.
Related Recipes
Follow my canning and preserving board on Pinterest.