Canning Cinnamon Apples
This post may contain affiliate links.
I first tried making cinnamon pears a couple of years ago, and they were a big hit. I couldn't make enough of them, my family ate them so fast…so I was really excited to find out that you can also make cinnamon apples. They are now one of my favorite apple canning recipes.
Cinnamon apples are really easy to make and can. The longer you let the jars sit, the more the apples soak up the cinnamon flavor.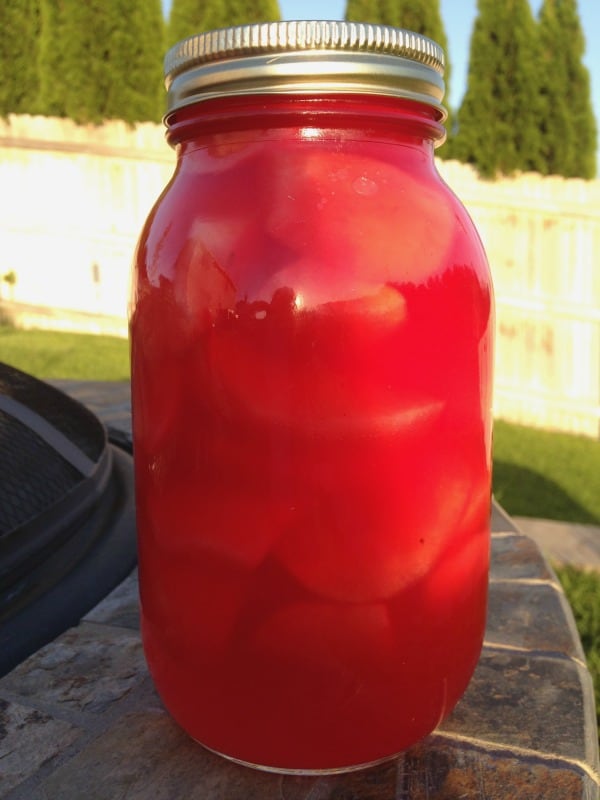 Cinnamon Apple Canning Recipe
Ingredients:
6 large apples (use tart ones like Granny Smith)
4 c. water
1 1/2 c. cinnamon red hots candy
2/3 c. sugar
Combine the water, red hots, and sugar in a medium sauce pan, and heat until red hots dissolve completely.
Related Article: Best Apples for Canning: A Guide to Choosing the Perfect Varieties
Turn the heat to low and stir in the sliced, peeled apples. Cook for about 10 minutes.
Take the pan off the heat and let the apples set while you sterilize your canning jars, lids, and rings. This recipe makes approximately 4 pints or 2 quarts of cinnamon apples.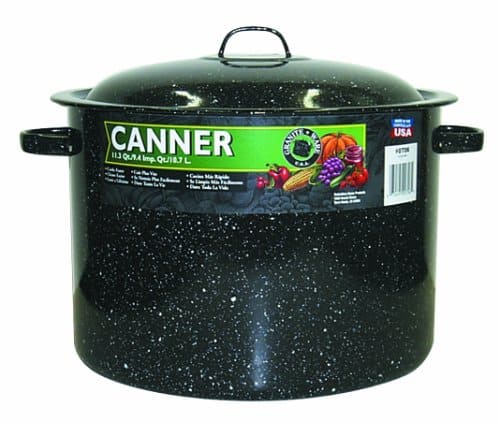 Granite Ware Covered Preserving Canner with Rack, 12-Quart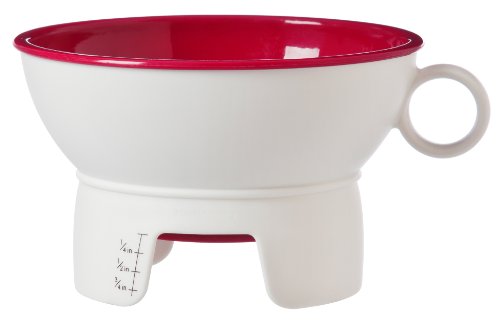 Prepworks by Progressive Canning Funnel for Regular and Wide Mouth Jars

Canning Instructions
When the jars are ready, re-heat the apple mixture until it starts simmering again and then pour into prepared jars, leaving 1/2 inch head space. You can easily measure the headspace with this inexpensive canning funnel.
Wipe the edges of the jars with a damp towel and place the lids and rings on the jar.
Process the jars in a boiling water canner for 15 minutes.
Here is a chart to adjust the processing time for different altitudes.
Remove jars from pan and set on a towel on the kitchen counter until completely cooled and the lids have sealed.
More Canning Recipes
Follow my canning and preserving board on Pinterest.