Summer is the perfect time of year to put some fresh produce in the freezer for winter. It's fresh, it's inexpensive, and it doesn't take a lot of work to get it ready for the freezer. Learn just how easy it is to freeze peaches for smoothies!
This post may contain affiliate links.
Choosing Peaches for Smoothies
When selecting peaches for smoothies, you want peaches that are soft, but not mushy. If they aren't quite ripe, you are going to have a hard time slicing them. When handling peaches, don't squeeze too hard, peaches bruise easily!
Some peaches are easier to slice than others. Read up on the differences between clingstone and freestone peaches. Basically, some peaches separate from the pit more easily from the pit than others.
This doesn't mean you can't use certain kinds of peaches, it just means that you will have an easier time slicing some peaches than others. If you like nicely sliced peaches, you will want to look for a freestone variety of peaches.
The Easy Way to Peel Peaches
It can be very time consuming peeling peaches! I discovered an easy trick for peeling them! Dunk each peach in a bath of boiling water for 1 minute, then plunge them into ice water for a few seconds.
The peels will literally slide off if the peaches are ripe enough. This also works for tomatoes!
Freezing Sliced Peaches for Smoothies
After you have peeled and sliced your peaches, toss them in a bowl with some Fruit Fresh or citric acid. You can also use 1 tablespoon of fresh or bottled lemon juice. This will keep your peach slices from turning brown.
Milliard Citric Acid 1 Pound – 100% Pure Food Grade NON-GMO Project VERIFIED (1 Pound)

Arrange the peach slices on a parchment paper lined cookie sheet (to keep them from sticking to the pan) and freeze until the peaches are solid (overnight).
Transfer the frozen peach sliced to a gallon sized ziploc freezer bag. Remove as much air as possible from the bag and store in the freezer until ready to use!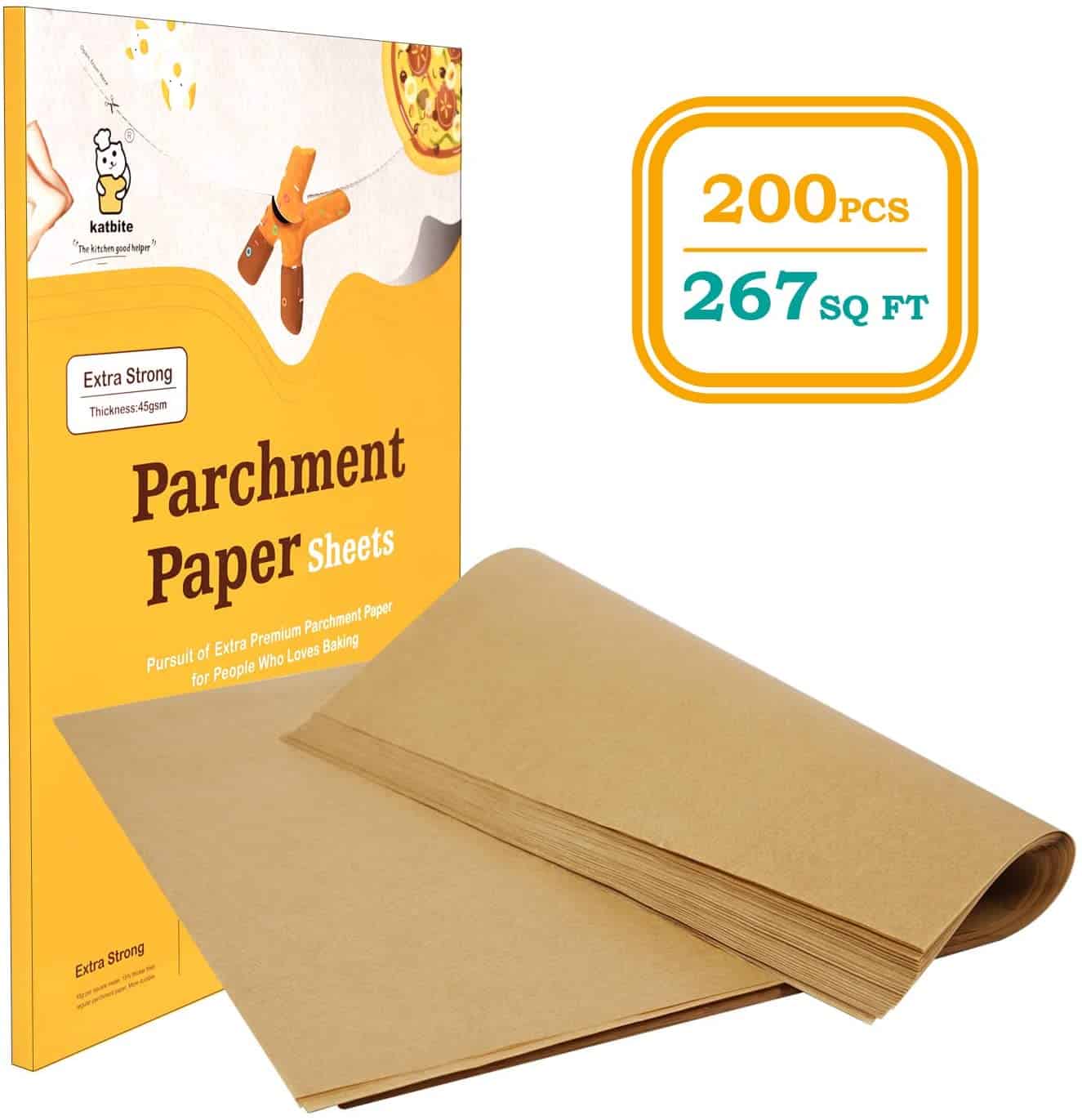 200Pcs 12×16/9×13 Inch Heavy Duty Unbleached Parchment Paper, Parchment Paper Sheets for Baking Cookies, Cooking, Frying, Air Fryer, Grilling Rack, Oven

Related Articles