If you grew a bunch of turnips this year, like I did, you are probably wondering what to do with them all. I have canned turnips before, but you need a pressure canner to process them. I just finished up a bunch of pickled beets, and was wondering if I could do something similar with turnips. It turns out you can! These quick pickled turnips are really a thing, and I am so excited to give them a try.
This post may contain affiliate links.
Low acid vegetables like turnips and beets normally need to be processed in a pressure canner, but adding vinegar raises the acidity (lowers the pH) of the recipe, allowing you to be able to can them with a boiling water canner instead.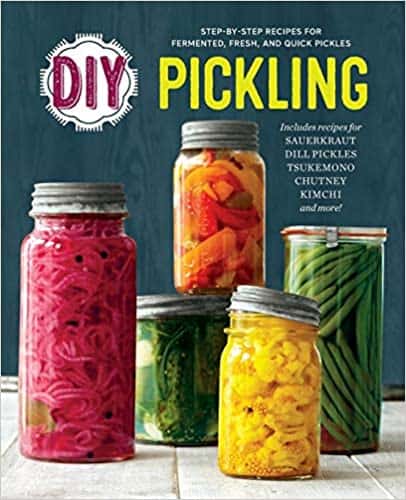 DIY Pickling: Step-By-Step Recipes for Fermented, Fresh, and Quick Pickles

Turnips are actually a bit less time consuming than beets to pickle, you have to cook the beets first before you pickle them. You don't have to cook the turnips before you pickle them.
Related Article: What is Canning Salt? A Quick Guide
Pickled Turnips Nutrition
Pickled turnips are also really healthy! One cup of pickled turnips contains approximately 30% of your daily allowance of Vitamin C. They also contain lesser amounts of calcium, iron, potassium, and Vitamin A.
Pickled Turnips Recipe
Ingredients
Combine pickling spice, white vinegar, water, and pickling salt in a large sauce pan. Let simmer while you prepare the turnips.

Marshalls Creek Spices Pickling Spice Seasoning, 16 Ounce

Wash and peel the turnips. Slice the turnips into pickle shaped spears. Place the spears in sterilized canning jars, making sure there is at least 1/2 inch head space above the spears.
Peel and slice the beet into spears. Place at least 1 beet spear into each jar with the turnips. The beet is optional, it will give the turnips a nice pink color.
Add a clove of garlic to each jar.
Pour the hot vinegar mixture into each jar, leaving 1/2 inch headspace. You can easily measure the headspace with this inexpensive canning funnel.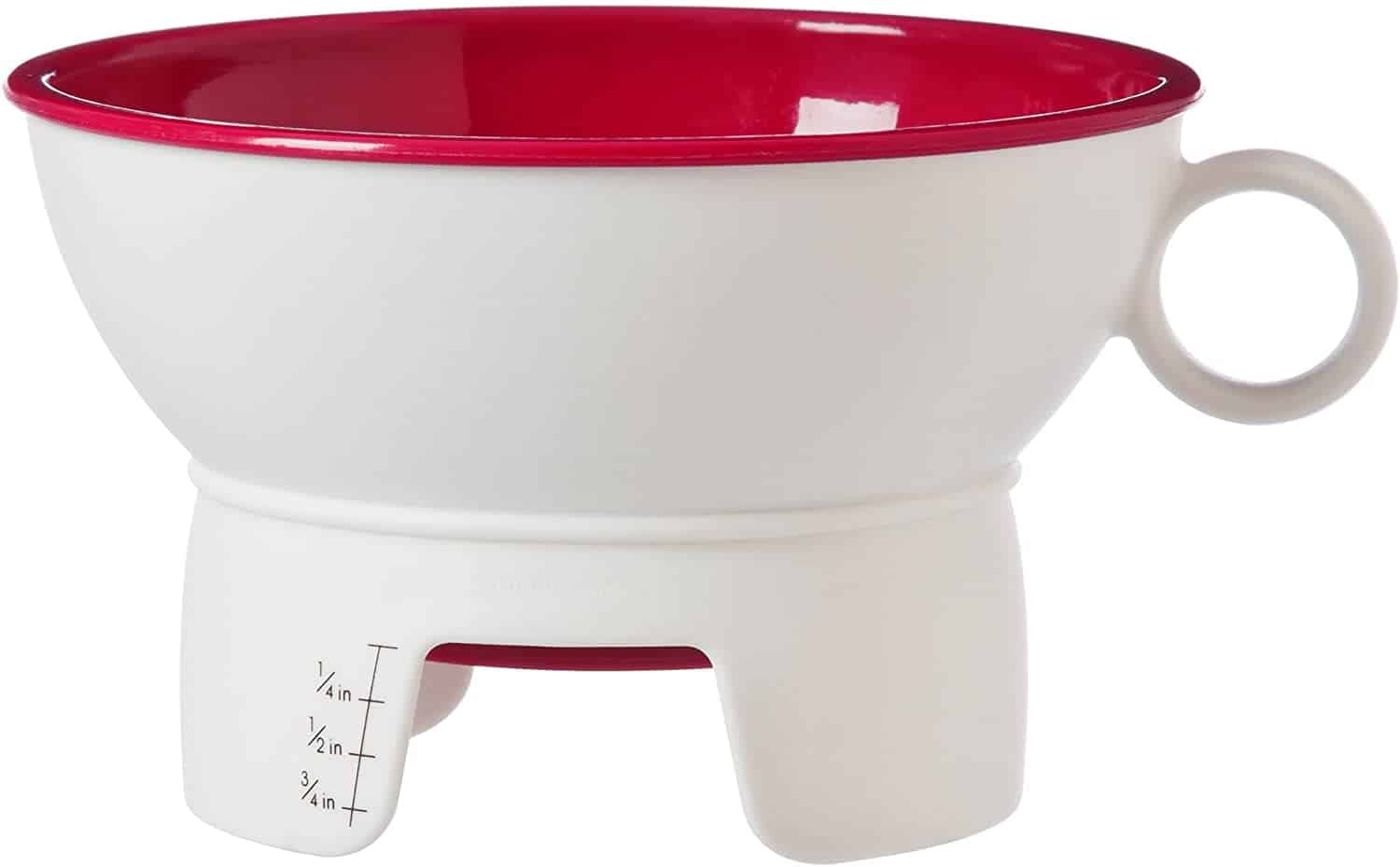 Prepworks by Progressive Canning Funnel for Regular and Wide Mouth Jars

Depending on how many jars you are canning, you might need to double or triple the amount of hot brine you need to make to pour into the jars.
If you don't want to seal the jars for long term storage, at this point you can just place the jars in the refrigerator and eat the turnips in the next couple of weeks. If you would like to can them to last for a year or more, follow the directions below.
Canning Directions
Wipe the rims of the jars with a paper towel or clean dish towel. Place sterilized lids and rings on the jars, screwing the rings on fingertight.
Place the prepared jars in your boiling water canner and cover the jars with 1-2 inches of water. Bring the water to a boil and process the jars for 10 minutes.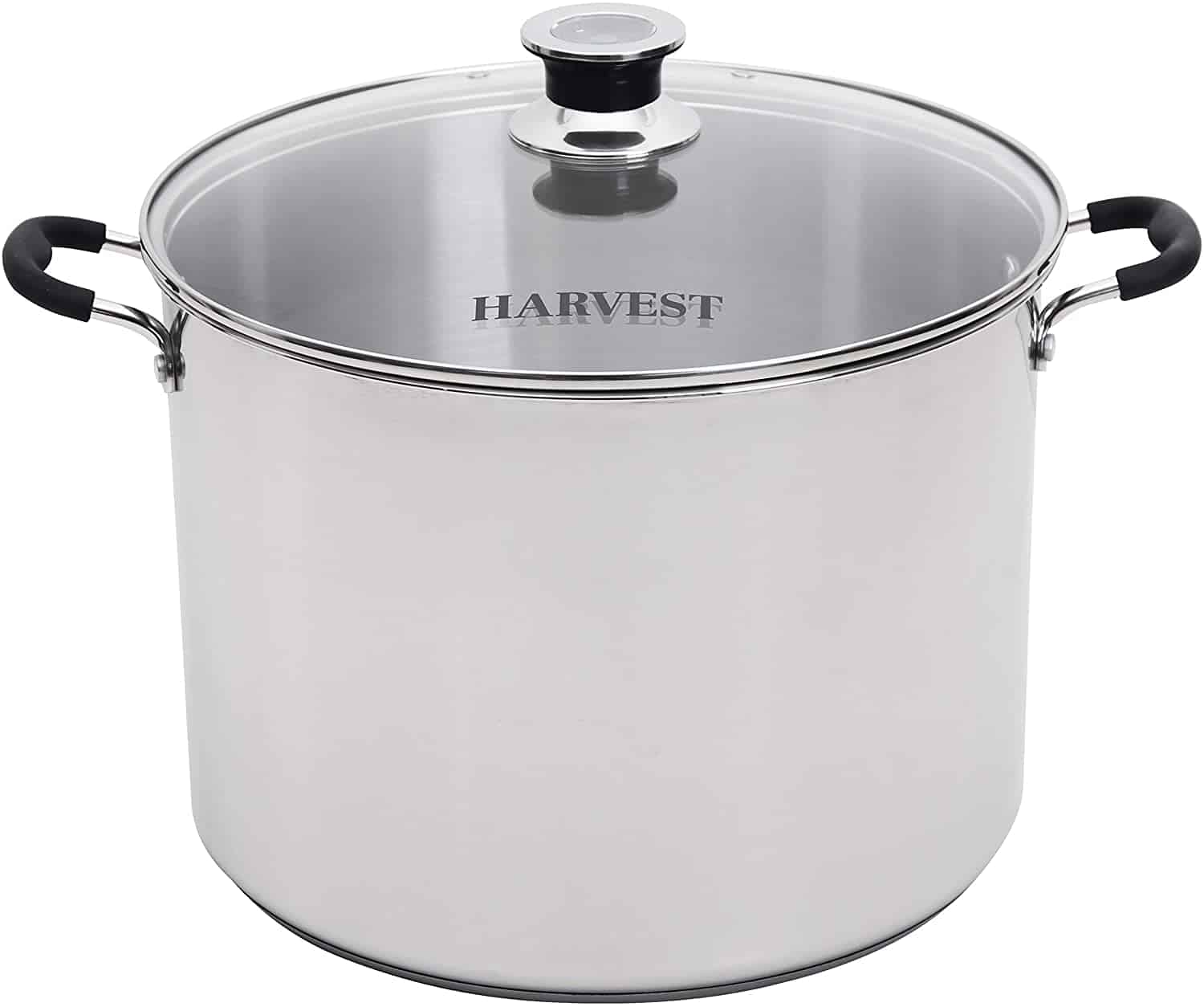 Roots & Branches VKP1130 Harvest Stainless Steel Multi-Use Canner with Temperature Indicator, Holds 7 Quart Jars, 20 Quart Liquid Capacity

Remove the jars from the boiling water canner and place them on a kitchen towel on the counter to cool.
Sealed jars can be stored in a cool, dark place for 1-2 years.
These pickled turnips, which are Lebanese style, are very popular in the Middle East. They are served alongside many traditional Middle Eastern meals, including breakfast.
Follow my canning and preserving board on Pinterest.
Related Recipes