How to Can Peaches
This post may contain affiliate links.
If you have never canned before, you might want to start by canning something easy, like fresh peaches. Like learning anything new, there is a learning curve. I'll try to help make that learning curve easy by giving you my best tips for canning peaches!
A lot of people don't realize that there are different types of peaches. Not just different varieties of peaches, but there are actually different kinds of peaches…some that separate easily from the pits, and some that cling to the pit like crazy and won't come off no matter how hard you try.
New to canning? I can help! Click here to get access to my complete list of step-by-step canning courses.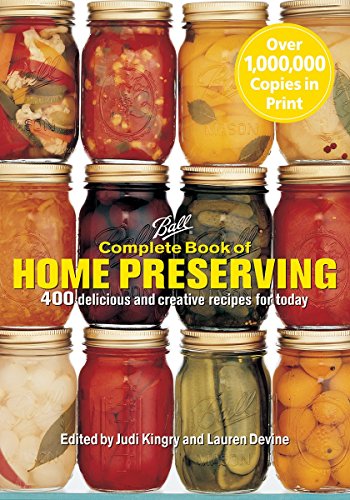 Ball Complete Book of Home Preserving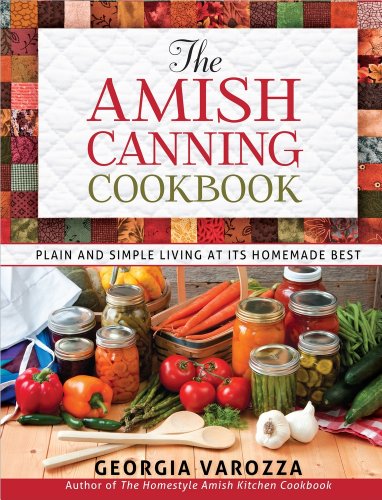 The Amish Canning Cookbook: Plain and Simple Living at Its Homemade Best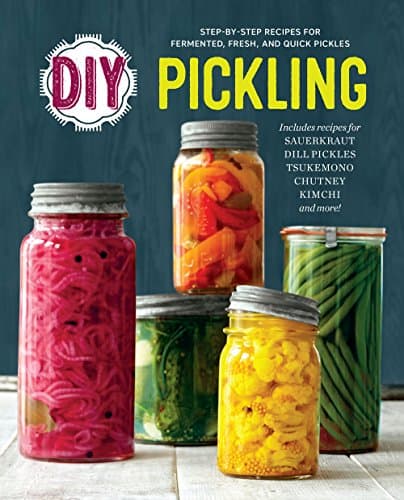 DIY Pickling: Step-By-Step Recipes for Fermented, Fresh, and Quick Pickles

Freestone vs. Clingstone Peaches
The varieties of peaches that separate from the pit easily are called freestone peaches. The kinds that cling to the pit are called clingstone peaches.
And to make things even more confusing, there is now a variety called semi-clingstone. Click here to find out all the differences between freestone and clingstone peaches.
Of course when you are canning you want to buy a freestone or semi-clingstone variety of peaches. Most of the time at orchards they will be familiar with the varieties and will be able to tell you if the peaches are good for canning.
If you are getting peaches from a neighbor or friend, chances are they will be clingstone and you won't be able to slice them easily for canning.
Clingstone peaches, however, are great for eating and you can also use them to can peach jam or peach salsa. For those recipes, it doesn't matter so much if you have nice pretty peach slices or not.
You will need about 18 pounds of peaches to can 7 quarts of peaches. One pound of peaches is approximately equal to 3 medium peaches.
Don't try to prepare more than 7 quarts of peaches at a time. It is easiest to just prepare and can one canner load at a time. If you want to can less jars, just cut the syrup recipe in half.
Canning peaches is easy, but there is a little work involved. First you need to peel the peaches. You definitely don't want to peel them with a potato peeler, there is an easier way.
How to Peel Peaches (the EASY way!)
To easily peel peaches (or tomatoes!) all you need to do is dip them in boiling water for about 30 seconds and then quickly dunk them in cold water. The peels will slide right off!
As you are slicing the peaches, you need to treat them to keep them from getting brown, as peaches will brown quickly when exposed to air. Get some Fruit Fresh or citric acid, it is a powder you can get in the canning section of the store or at Amazon.
Mix 1 tsp. of Fruit Fresh with 1 gallon of water and place the peaches in the solution until you are ready to put them in the jars.
Canning Directions
First sterilize your canning jars, rings, and lids in the dishwasher.
Fill your boiling water canner approximately 2/3 full with water and turn it on medium heat.
To prepare the syrup, to make 7 quarts of peaches, you want to combine 8 1/4 c. water with 3 3/4 c. sugar in a large stock pot. Heat until sugar is dissolved.
Place peach slices in sterilized canning jars and fill jars with syrup, leaving 1/2 inch head space. You can easily measure the head space with this inexpensive canning funnel.
Use a damp paper towel or dish towel to wipe rims of jars and place lids and rings on jars finger tight.
Process in boiling water canner for 30 minutes.
Remove jars from boiling water canner and place on a towel on the kitchen counter to cool. After they are cool, test the seals to make sure the jars sealed after processing.
You can store the sealed jars for 1-2 years.
Canning Peaches Without Sugar
If you are wanting to can peaches sugar free, peaches have a high enough acidity level that you do not need to add sugar to the syrup to safely can the peaches.
If you are going to can your peaches without sugar, you will need to prepare them with a hot pack. This means to place the peeled, sliced peaches in a pot of water and bring the water to a boil.
Place the hot peaches into your sterilized canning jars and cover them with the hot water, leaving 1/2 inch headspace. You can easily measure the headspace with this inexpensive canning funnel.
Continue with recipe as described above.
Yield: 7 quarts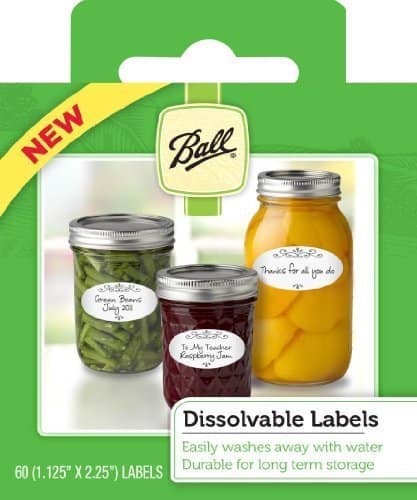 Ball Dissolvable Canning Labels, 60 Count (Pack of 2)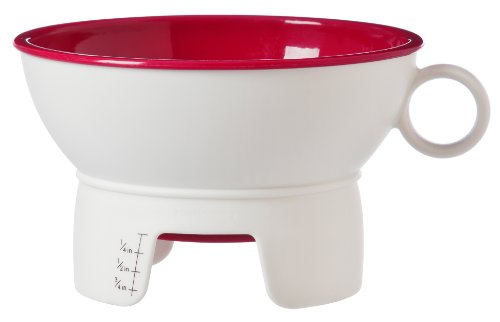 Prepworks by Progressive Canning Funnel for Regular and Wide Mouth Jars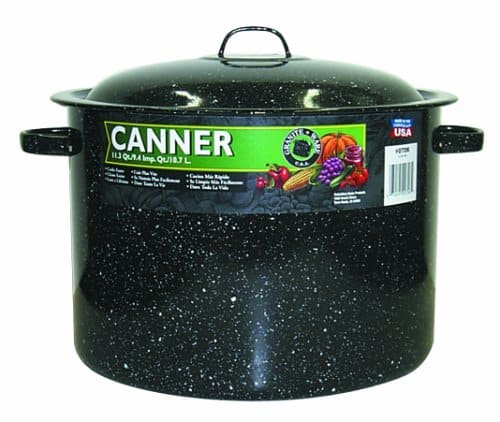 Granite Ware Covered Preserving Canner with Rack, 12-Quart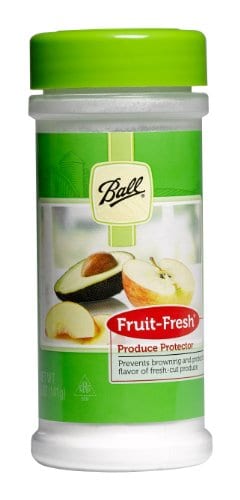 Ball Fruit Fresh Produce Protector 5oz (Pack of 1)

Related Recipes
Did You Try this Recipe?
Tag @creativehomemaking on Instagram and hashtag it #creativehomemaking
Follow my canning and preserving board on Pinterest.