What Can I Make With Lots of Pears?
This post may contain affiliate links.
If you have a lot of pears on your hands, you do with them what you would do with apples, make pear sauce! If you've never had pear sauce before then you are in for a real treat. Pear sauce is prepared the same way as applesauce, except with pears.
I love canning recipes where you don't have to measure all of the ingredients. And working with pears can be kind of time consuming, because for most pear recipes you have to peel the pears first, and that isn't any quick task.
Related Article: How to Quickly Ripen Pears
One of the things I love about making pear (and apple) sauce is that you don't have to peel the pears! You barely need to cut the cores out of them, because you are going to run them through a food mill to remove the peels, seeds, and stems.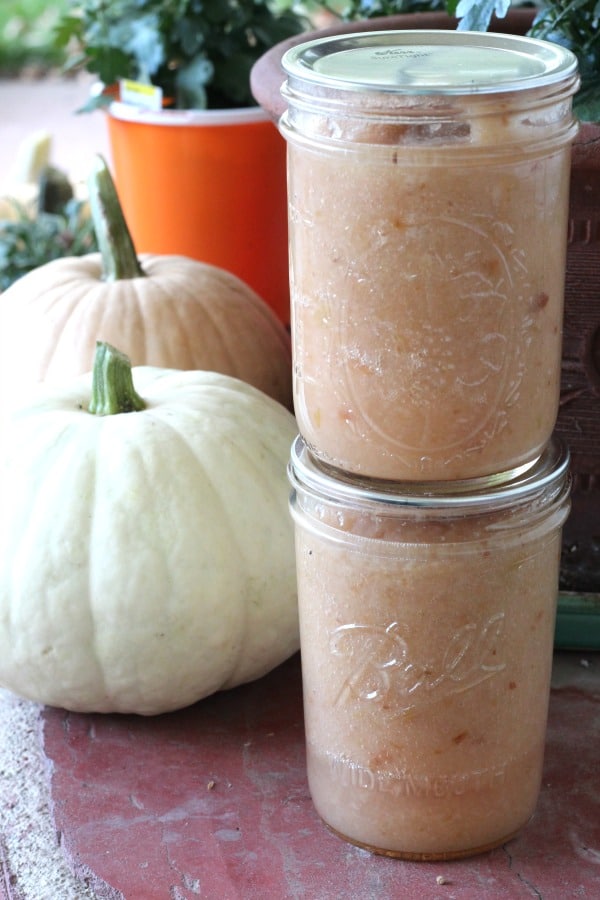 To prepare pears for pear sauce, I just give them a quick rinse and cut off any bad spots. Then I cut the pears into large chunks, trying to get most of the core out. It's okay to leave a few seeds.
Place the chopped pears in a large stock pot and add a little water to the bottom of the pot to keep the pears from sticking to the pan.
Related Article: Best Pears for Canning: A Guide to the Juiciest and Most Flavorful Varieties
Simmer the pears until they are soft and will mash easily. You can mash them a little with a potato masher if you like.
When the pears are nice and soft, you can run them through a food mill like this one. I use my food mill ALL THE TIME, and I highly recommend you get one if you are going to be making pear sauce, apple sauce, sweet and sour sauce, or anything similar.
After you run the cooked pears through the food mill, you can throw the peels and seeds away (or feed them to your chickens). You should now have a beautiful smooth sauce. Place the sauce back in the stock pot. At this point you can add sugar or a little bit of cinnamon, if desired.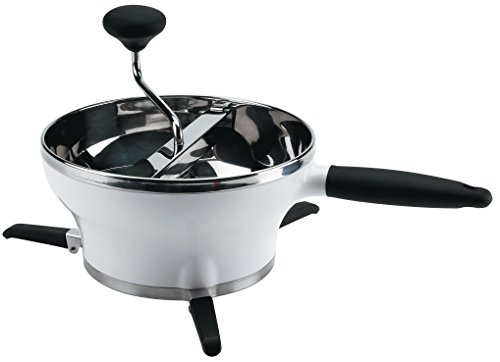 OXO Good Grips Food Mill (1071478)

Crock Pot Pear Sauce
If you would like to cook the pears in a crock pot, just place the chopped pears in a crock pot with a little water and let the pears simmer in the crock pot on low heat overnight, until the pears are very soft.
Pear Sauce with No Sugar
If you are wanting to make pear sauce with no sugar, then just leave the sugar out, it isn't necessary for canning this recipe.
How to Make Pear Sauce for Baby
This pear sauce makes great baby food! Just prepare the sauce as described above. You can then either can the sauce (instructions below), or you can freeze the pear sauce as described below.
How to Freeze Pear Sauce
You can freeze either individual portions (for baby) by freezing in ice cube trays and then placing the frozen cubes in gallon size ziploc bags, or you can freeze larger portions in these inexpensive freezer containers.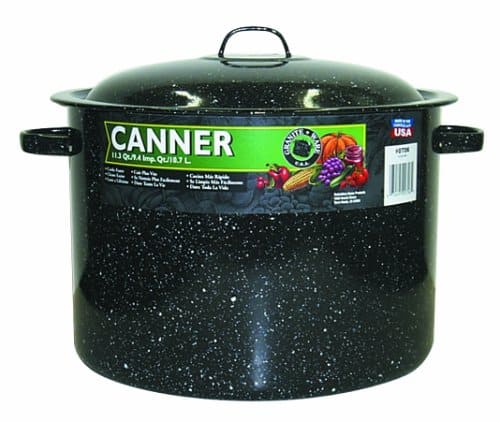 Granite Ware Covered Preserving Canner with Rack, 12-Quart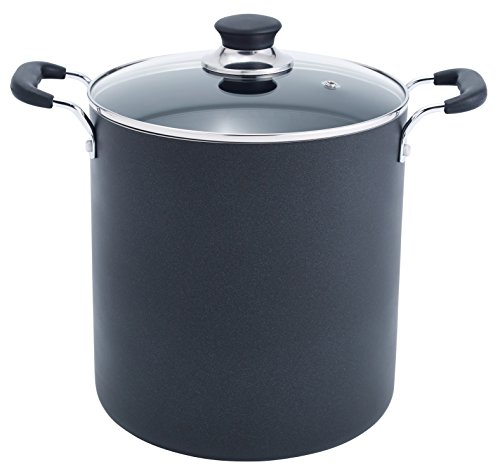 T-fal B36262 Specialty Total Nonstick Dishwasher Safe Oven Safe Stockpot Cookware, 12-Quart, Black

How to Can Pear Sauce
After the pear sauce has been prepared, it is time to can it. How many jars you will need will depend on how much sauce you prepared.
Sterilize your canning jars, lids, and rings. I usually sterilize mine by running them through a quick rinse in the dishwasher.
Fill your boiling water canner half way with water and place it on the stove to start heating the water.
Spoon the hot pear sauce into the sterilized canning jars, leaving 1/2 inch headspace. You can easily measure the headspace with this inexpensive canning funnel.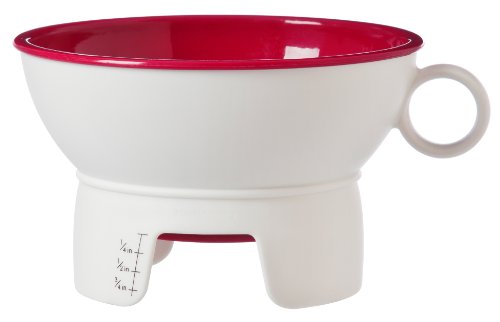 Prepworks by Progressive Canning Funnel for Regular and Wide Mouth Jars

Wipe the rims of the jars clean with a damp kitchen towel or paper towel. Place the lids and rings on the jars finger tight.
Place the jars in the canner and make sure there is 1-2 inches of water above the tops of the jars. Bring the water to a boil and process the jars for 15 minutes for pints or 20 minutes for quarts.
Sealed jars can be stored in the pantry for 1-2 years. If you have any jars that have not sealed, either re-process them with new lids, freeze them, or place them in the refrigerator to eat in the next couple weeks.
Pear Sauce Uses
This pear sauce can be served along side chicken or pork or eaten plain like applesauce. Add a spoon or two to your oatmeal or plain yogurt.
Follow my canning and preserving board on Pinterest.
Related Recipes