How to Can Bread and Butter Pickles
This post may contain affiliate links.
If you are new to canning, try this recipe for canning bread and butter pickles!. They are one of my favorite easy pickling recipes. These pickles are sweet and great for hamburgers and other sandwiches. You can buy pickling cucumbers at farmer's markets or try growing them on your own.
New to canning or pressure canning? I can help! Click here to get access to my complete list of step-by-step canning courses.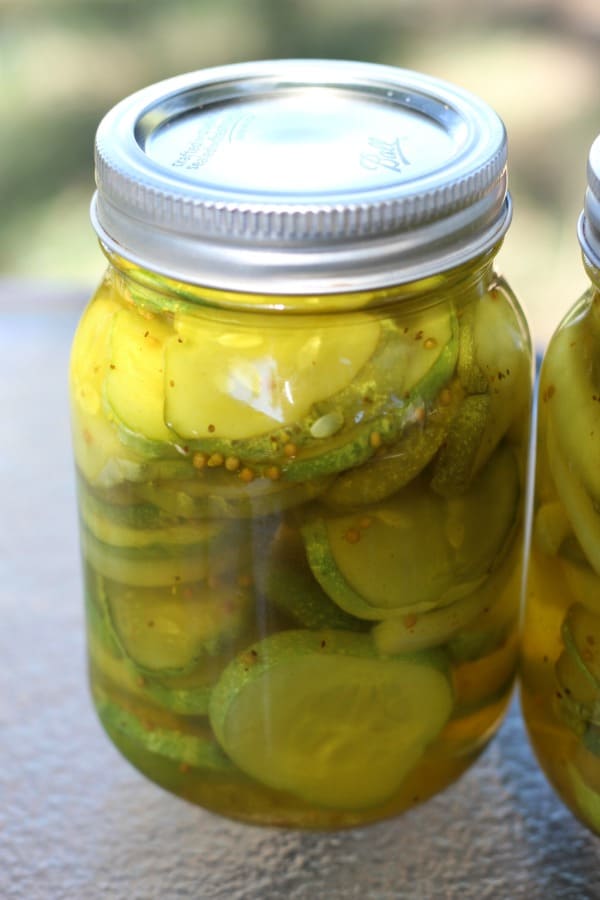 Step by Step Canning Video
(Click on the video below to watch me canning bread and butter pickles, step by step).
Bread and Butter Pickle Recipe
Ingredients:
10 c. sliced pickling cucumbers
4 medium onions, sliced thinly
½ c. pickling salt*
3 c. white vinegar
2 c. sugar
2 tbsp. mustard seeds
1 tsp. celery seeds
1 tsp. ground turmeric
Make sure you use pickling or canning salt for this recipe, and not regular table salt. Pickling salt is pure salt, with no iodine or other additives.
Wash and thinly slice cucumbers. Place them in a glass or stainless steel bowl with onions and salt. Cover with cold water and let stand at room temperature for 2 hours. Place cucumbers and onions in a colander and rinse well.
In a large stock pot, combine vinegar, sugar, mustard seeds, celery seeds, and turmeric. Bring to a boil, until sugar is dissolved. Add cucumbers and onions. Return to a boil.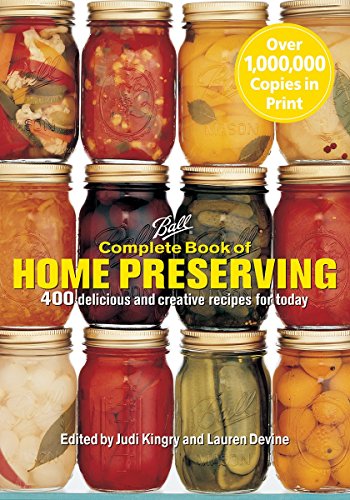 Ball Complete Book of Home Preserving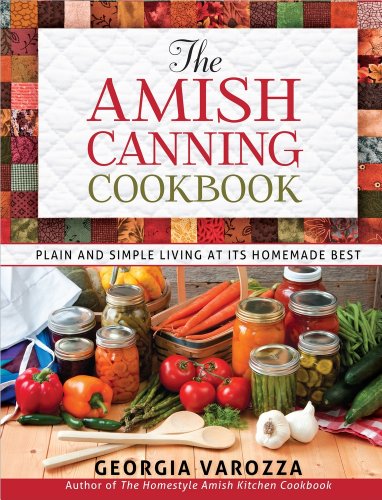 The Amish Canning Cookbook: Plain and Simple Living at Its Homemade Best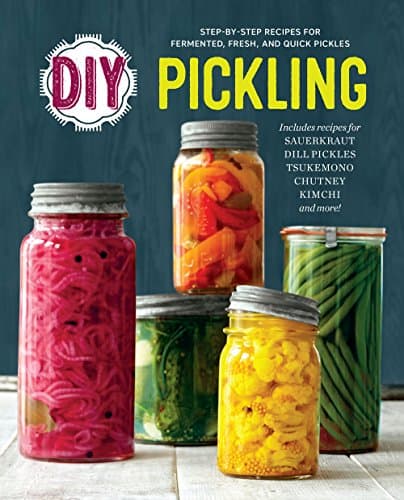 DIY Pickling: Step-By-Step Recipes for Fermented, Fresh, and Quick Pickles

Canning Directions
Pack vegetables in hot sterilized canning jars, leaving ½ inch headspace. You can easily measure the head space with this inexpensive canning funnel.
Ladle in hot liquid, leaving ½ inch headspace. Wipe rims of jars and place lids and rings on jars.
Process in boiling water canner for 10 minutes.
Yield: 5 pint jars
P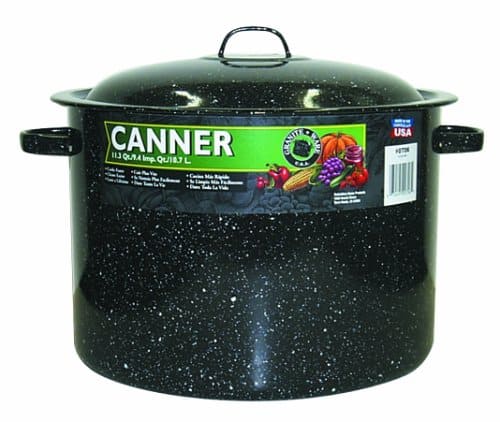 Granite Ware Covered Preserving Canner with Rack, 12-Quart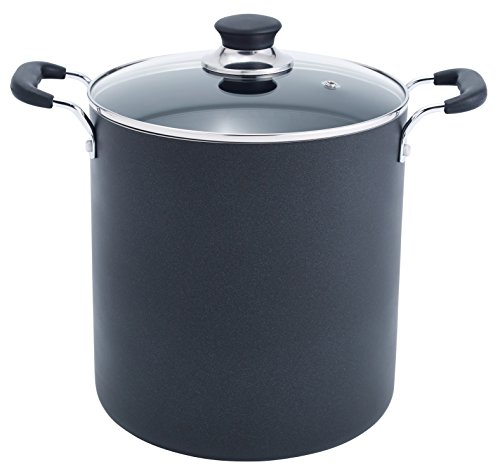 T-fal B36262 Specialty Total Nonstick Dishwasher Safe Oven Safe Stockpot Cookware, 12-Quart, Black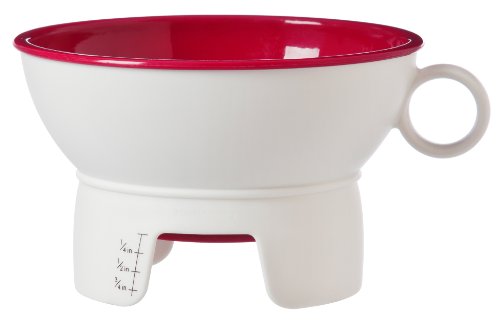 Prepworks by Progressive Canning Funnel for Regular and Wide Mouth Jars

Related Pickle Recipes
Did You Try this Recipe?
Tag @creativehomemaking on Instagram and hashtag it #creativehomemaking
Follow my canning and preserving board on Pinterest.