How to Can Bean and Ham Soup
This post may contain affiliate links.
I love bean and ham soup. I mean, who doesn't!? It was one of my favorite Campbell's soups when I was a kid. When I got my first taste of homemade bean and ham soup, I was hooked. It is the best! You will love this recipe for canning bean and ham soup. This is one of my 6 favorite soup canning recipes for food storage.
Bean and ham soup is one of the easiest soups to pressure can. Some recipes have you pre-soak the beans, but you don't have to for this recipe. You don't even have to cook the beans ahead of time. All of the ingredients go in the jar raw, and then they cook during the canning process.
You will need a pressure canner to prepare this recipe. It is not safe to can beans with a boiling water canner.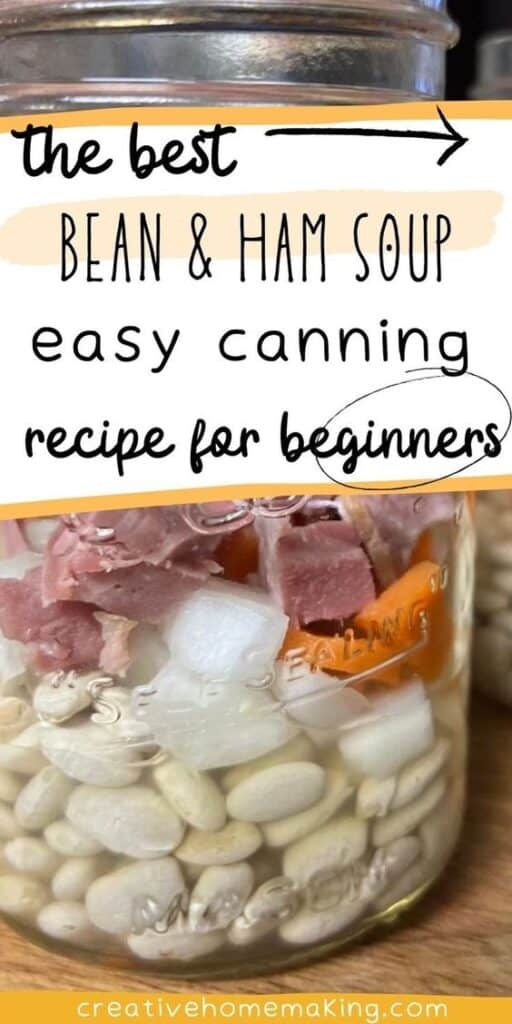 Step by Step Canning Video
New to pressure canning? This video shows me preparing this recipe step by step.
Bean and Ham Soup Canning Recipe
Ingredients (per quart jar):
3/4 c. dried white beans
3 tbsp. chopped ham
1 tbsp. chopped onion
1 tbsp. chopped carrot
3 tsp. chopped celery
2 tsp. chicken bouillon
1/4 tsp. salt or liquid smoke
Start by sterilizing your canning jars, lids, and rings. I run mine through the dishwasher for a light wash, and then leave them in the dishwasher until I am ready to use them.
Rinse the beans. Place 3/4 c. dried beans in each jar. Add ham, chopped onion, chopped carrots, celery, chicken bouillon, and salt to each jar.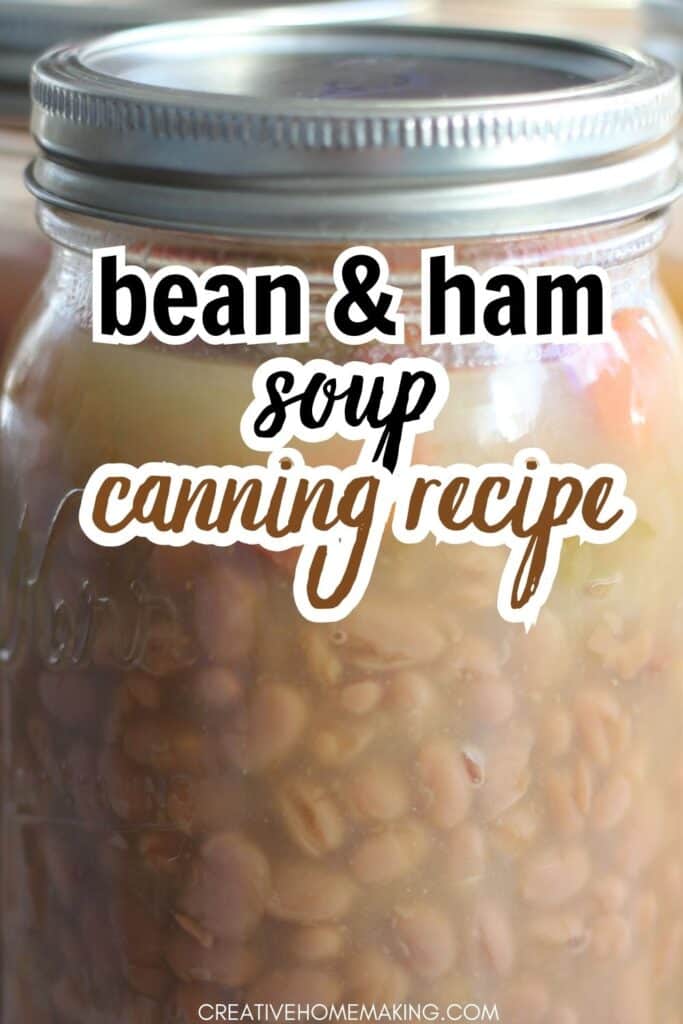 Canning Instructions
Fill the remainder of the jars with boiling water, leaving 1 inch head space. Wipe rims of jars with a clean dish towel and place lids and rings on jars.
Process jars in pressure canner at 10 pounds pressure for 75 minutes for pints and 90 minutes for quarts. Remove jars from canner and let cool until lids seal.
Yield: Varies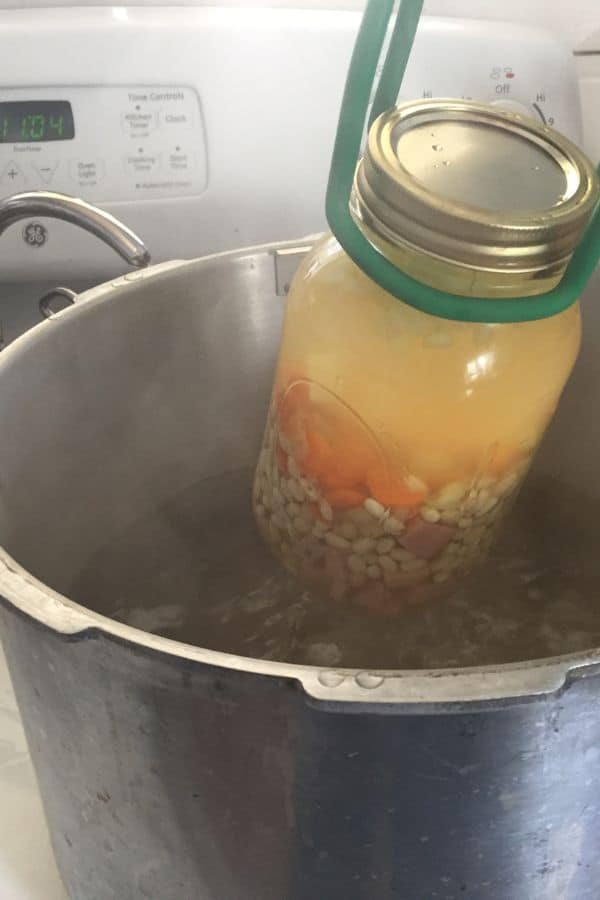 Related Pressure Canning Recipes
Follow my canning and preserving board on Pinterest.