How to Can Cherry Tomatoes
This post may contain affiliate links.
I love cherry tomatoes. I look forward to growing them in my garden every year. They taste so much better than store bought tomatoes. The only problem is that they don't last very long, and if you don't have a way to preserve them you can't enjoy them all winter.
If you've ever wondered if you could can pickled tomatoes, the answer is yes! These pickled cherry tomatoes are really easy to make.
This is one of my favorite easy pickling recipes and one of my favorite tomato recipes for canning. Pickling your cherry tomatoes will help make sure you can enjoy them until next summer. And cherry tomatoes look so pretty when preserved in jars.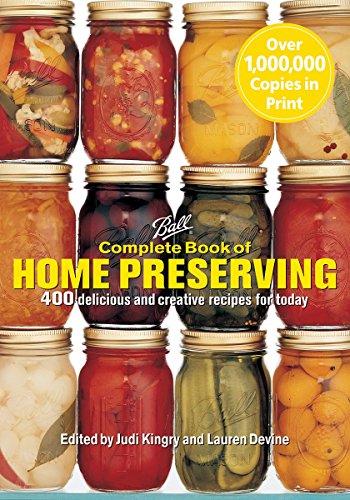 Ball Complete Book of Home Preserving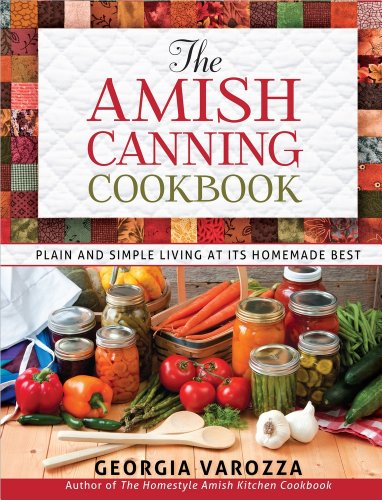 The Amish Canning Cookbook: Plain and Simple Living at Its Homemade Best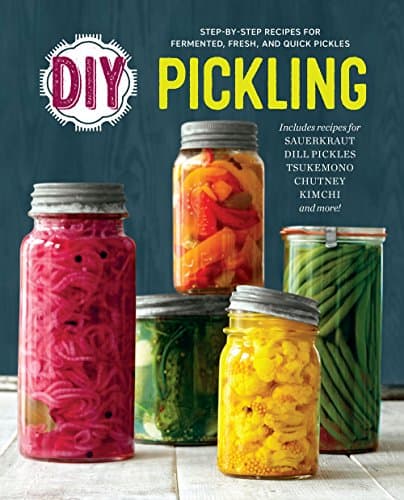 DIY Pickling: Step-By-Step Recipes for Fermented, Fresh, and Quick Pickles

This recipe makes 4 pints or 2 quarts of cherry tomatoes. You can easily double this recipe or cut it in half if you have only a handful of tomatoes.
If you don't want to can this recipe, you can just place your pickled cherry tomatoes in the refrigerator. They will last for several months in the refrigerator without canning them. If you do can them, you can store the jars in your pantry for 1-2 years.
Pickled Cherry Tomatoes Recipe
Ingredients:
1/2 tsp. salt
2 c. water
1/2 c. white vinegar
1/2 c. apple cider vinegar
4 c. cherry tomatoes
4 cloves garlic
Combine the salt, white vinegar, apple cider vinegar, and water in a small sauce pan. Bring the mixture to a boil, then reduce the heat and simmer for about 10 minutes until the salt is dissolved.
While the vinegar mixture is simmering, wash the cherry tomatoes and then gently pull off the stems. Use a fork to gently prick each tomato once on each side. This will prevent the skins from cracking when the hot liquid is poured over them.
If you are not going to can the pickled tomatoes, place the tomatoes and garlic cloves in a container, pour the vinegar mixture over the tomatoes, and place in the refrigerator. Let the tomatoes sit for a day or two to absorb the flavor of the vinegar and garlic before eating them.
If you want to store the tomatoes in the refrigerator in canning jars, you can get some neat inexpensive plastic lids made for mason jars on Amazon.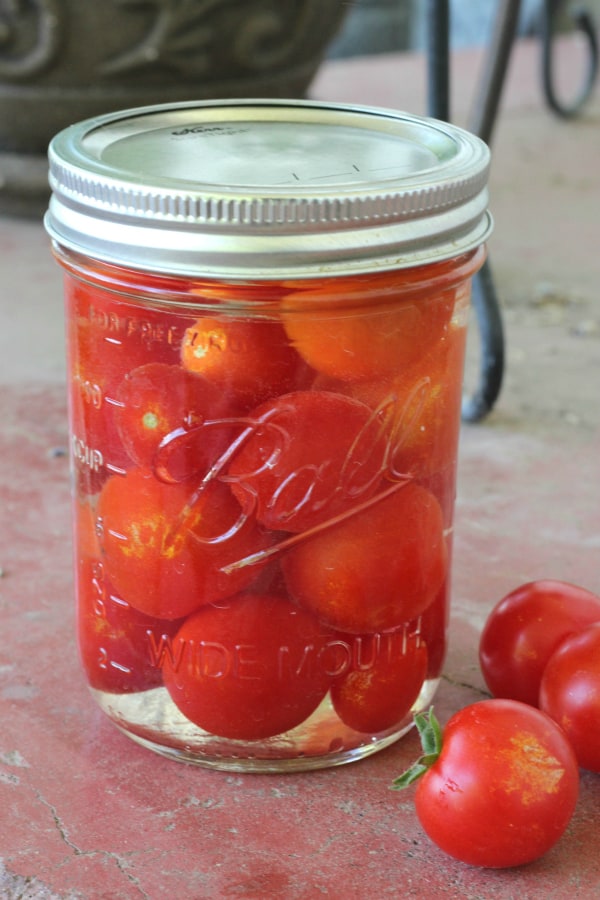 Canning Instructions
Place your canning jars, lids, and rings in the dishwasher for a quick rinse cycle to sanitize them before using them.
Place the prepared tomatoes in the sterilized canning jars, and put one clove of garlic in each jar.
Ladle the hot vinegar over the tomatoes, leaving 1/4 inch head space. You can easily measure the headspace with this inexpensive canning funnel.
Run a butter knife around the inside of the jars, all around the edges of the jars, removing any air bubbles that may have gotten trapped inside.
Wipe the rims of the jars with a damp kitchen towel or paper towel, then place the lids and rings on the jars finger tight.
Place the jars in your boiling water canner and make sure the jars are covered with 1-2 inches of water. Bring the water to a boil and process for 10 minutes.
Remove the jars from the boiling water canner and place on the kitchen counter to cool. Sealed jars can be stored from 1-2 years, if you have any jars that did not seal place them in the refrigerator to eat in the next couple of weeks.
Uses for Pickled Tomatoes
Pickled tomatoes are great for adding to pasta salads and fresh garden salads. They are also great for eating right out of the jar!
Related Recipes
Granite Ware Covered Preserving Canner with Rack, 12-Quart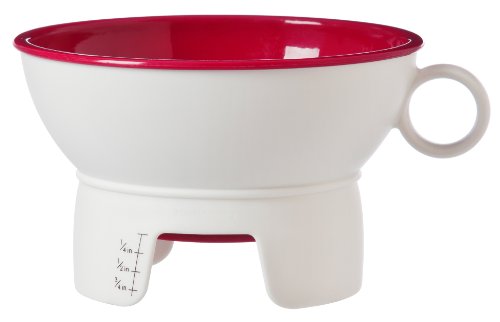 Prepworks by Progressive Canning Funnel for Regular and Wide Mouth Jars

Morton Canning and Pickling Salt 4 Lb Box

Did You Try this Recipe? Tag @creativehomemaking on Instagram and hashtag it #creativehomemaking
Follow my canning and preserving board on Pinterest.