When I think of pickled beets, it reminds me of when I was a kid. My mom always grew and pickled beets for our family to enjoy. If it wasn't for her, I don't think I would even know what pickled beets are! Besides pickled asparagus, pickled beets are my second favorite vegetable to pickle and can. It's one of my favorite easy pickling recipes.
This post may contain affiliate links.
If you have never tried pickled beets before, you need to try them at least once. If you like beets at all, you will like them. They are just a sweeter, spicier version.
This recipe works best with traditional red beets. I tried making them with the fancy red and white striped beets I grew one year, and they turned grey when I canned them! They still tasted fine, they just didn't look very appetizing.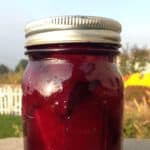 Canning Pickled Beets
Easy recipe for canning traditional pickled beets.
Ingredients
3

tbsp

pickling spice

2 1/2

cups

white vinegar

1

cup

sugar

1

cup

water

10

cups

beets
Instructions
Wash beets. Cut off tops, leaving 1-2 inches. Do not remove roots to prevent bleeding.

Place beets in a large stock pot and cover with water. Simmer for 30 to 40 minutes or until tender.

Cool beets, cut off tops and roots. Skins should slide off. Cut beets into pieces that will fit into jars. Small beets can be left whole.

While beets are cooling, combine pickling spices, white vinegar, sugar, and water in a small sauce pan. Simmer for 15 minutes.

Place beets in sterilized canning jars. Pour vinegar mixture into jars, leaving ½ inch head space. Easily measure the headspace with this inexpensive canning funnel. Add pickling spices to jars, if desired.

Wipe the rims of the jars with a clean damp rag and place the lids and rings on the jars.

Remove the jars from the boiling water canner and place them on a towel on the counter to cool for 24 hours. Store in a dark pantry for a year or more. If any of the jars don't seal, you can put them in the refrigerator right away and eat them within a couple of weeks.
This recipe will make 6 pints of pickled beets. You can easily double this recipe or cut it in half, depending on how many beets you have.
New to boiling water canning? This video shows me canning pickled beets step by step.
Like this recipe? Try my other popular pickled vegetable recipes: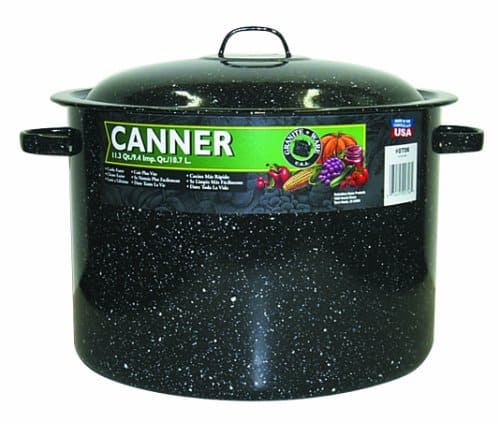 Granite Ware Covered Preserving Canner with Rack, 12-Quart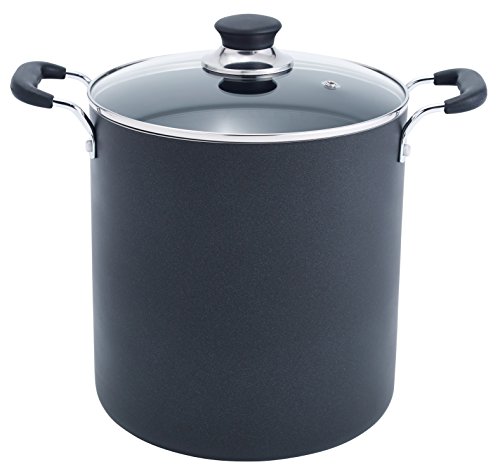 T-fal B36262 Specialty Total Nonstick Dishwasher Safe Oven Safe Stockpot Cookware, 12-Quart, Black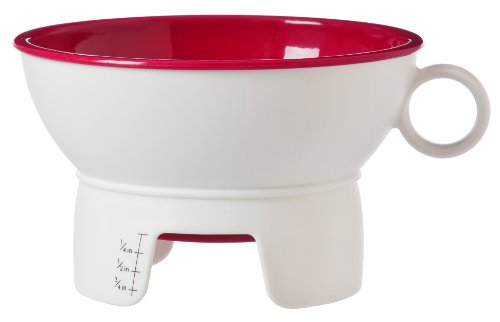 Prepworks by Progressive Canning Funnel for Regular and Wide Mouth Jars

Did You Try this Recipe?
Tag @creativehomemaking on Instagram and hashtag it #creativehomemaking
Follow my canning and preserving board on Pinterest.