Canning tomato soup is easy when you have a good recipe. I've tried some different recipes, and this one is definitely the best. If you love Campbell's condensed cream of tomato soup, then this would definitely be its copycat recipe. This is one of my 6 favorite soup canning recipes for food storage.
This post may contain affiliate links.
This tomato soup is thick like condensed cream of tomato soup. After you remove it from the jar to eat it, you will want to add a little water or milk to it to thin out again.
This tomato soup has so much flavor compared to store bought tomato soup. There is no comparison! And it is so much cheaper too. It's one of my 13 favorite tomato recipes for canning.
It does take a lot of tomatoes to make it, but if you have room for a garden, you can grow all the tomatoes you need to prepare all kinds of great canning recipes like this homemade V8 juice and my favorite salsa recipe.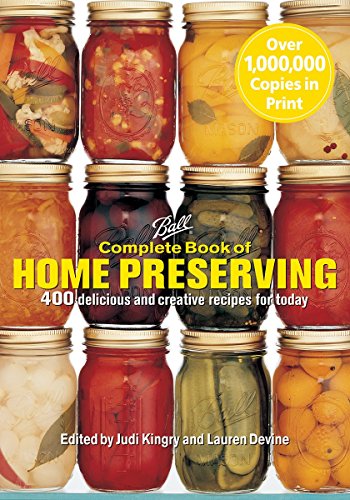 Ball Complete Book of Home Preserving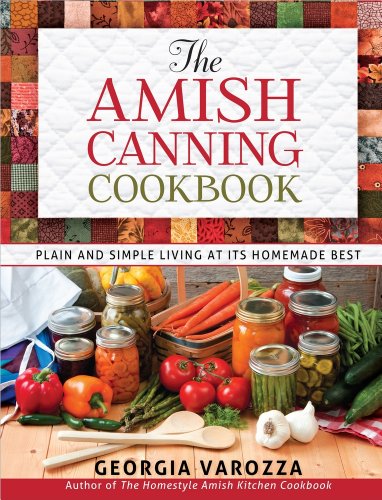 The Amish Canning Cookbook: Plain and Simple Living at Its Homemade Best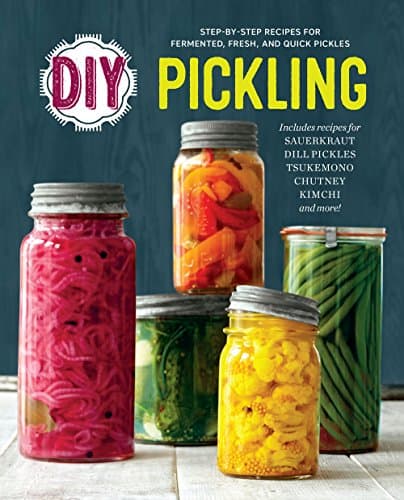 DIY Pickling: Step-By-Step Recipes for Fermented, Fresh, and Quick Pickles

Step by Step Video
If you want to see me preparing this recipe for homemade tomato soup, click on the video below and watch as I prepare this recipe step by step.
Tomato Soup Canning Recipe
Ingredients:
16 c. tomatoes, chopped
1 c. celery, chopped
2 c. onion, chopped
6 bay leaves
1 c. Clear Jel
2 tbsp. salt
¼ sugar or Stevia (optional)
Chop tomatoes, celery, and onions.
Place vegetables and bay leaves in a large stock pot. Simmer for 20-30 minutes, until vegetables are soft. Remove bay leaves from pot.
Put vegetables through a food mill to remove skins and seeds. Return tomato juice back to stock pot.
Use an immersion blender or whisk to blend in Clear Jel. Add salt and sugar (optional) to taste.
Note: Clear Jel is a modified form of cornstarch that is safe for canning. It is commonly used in canning homemade pie fillings. Regular cornstarch is not safe for canning.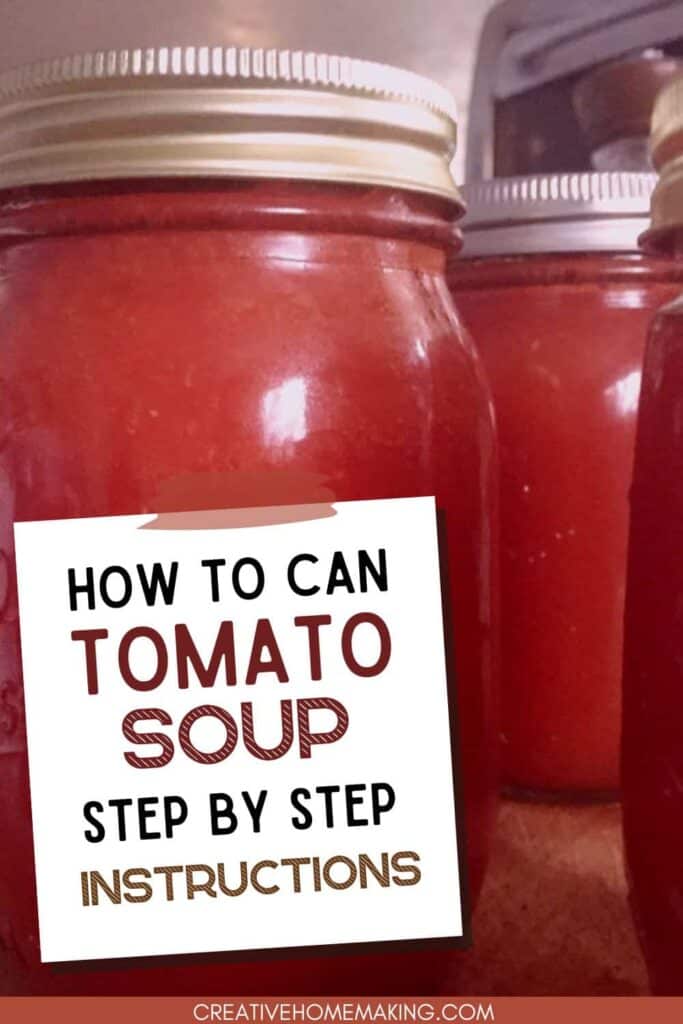 Canning Directions
After mixture has thickened, fill sterilized pint jars, leaving 1 inch head space. Wipe rims of jars with a clean dish towel and place lids and rings on jars.
Process in a pressure canner at 10 lbs pressure for 25 minutes.
Remove jars from pressure canner and let cool until lids seal. Sealed jars can be stored in pantry for 1-2 years. If any of the jars don't seal, just place in the refrigerator and eat them soon.
To prepare, add milk or water to tomato soup as desired, and heat before serving.
Yield: 4-5 pints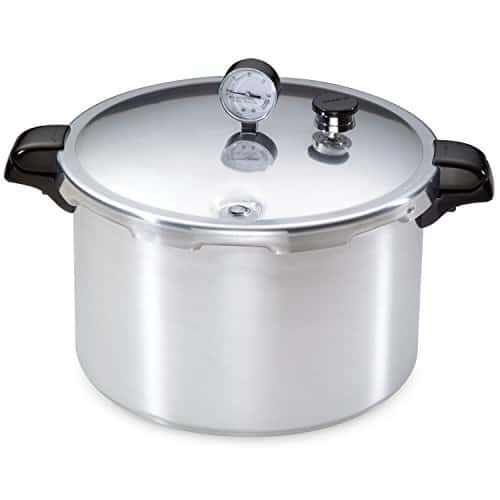 Presto 1755 16-Quart Aluminum Pressure Cooker/Canner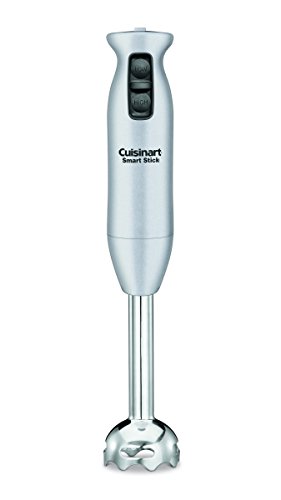 Cuisinart CSB-75BC Smart Stick 200 Watt 2 Speed Hand Blender, Brushed Chrome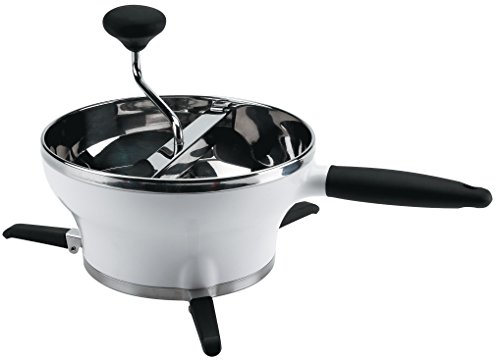 OXO Good Grips Food Mill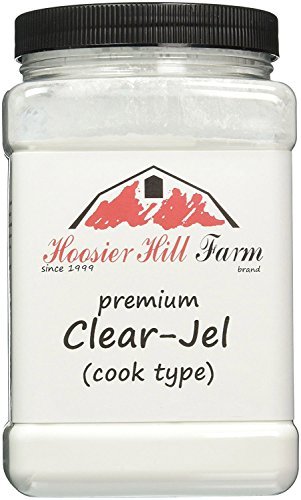 Hoosier Hill Farm Clear Jel Thickener (cook type) large bulk 2 3/4 lb.Jar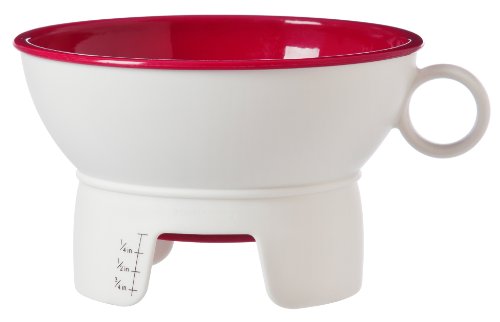 Prepworks by Progressive Canning Funnel for Regular and Wide Mouth Jars

More Canning Recipes
Follow my canning and preserving board on Pinterest.