If you are looking for the best salsa recipe for canning, then you have come to the right place! I have been searching for a good salsa recipe for years. Personally, I like a salsa that is more like pico de gallo, or more chunky.
This post may contain affiliate links.
My husband, however, loves his La Victoria. I have been looking for a recipe that more resembles La Victoria, that is more thick like tomato sauce.
Related Recipe: Canning Peach Salsa
I finally realized that tomato sauce is what was missing from the recipe. Adding tomato sauce to your homemade salsa makes it thicker and more like store bought salsa.
Making homemade salsa is also a great way to use up all of the extra tomatoes from your garden and store them for winter. You should try this salsa recipe. You won't be disappointed. This recipe is one of my 13 favorite tomato recipes for canning.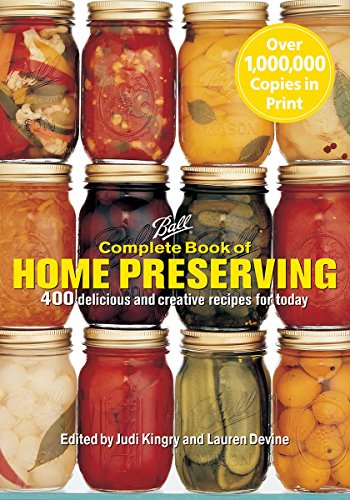 Ball Complete Book of Home Preserving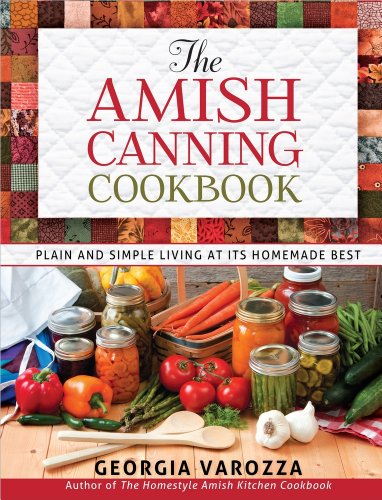 The Amish Canning Cookbook: Plain and Simple Living at Its Homemade Best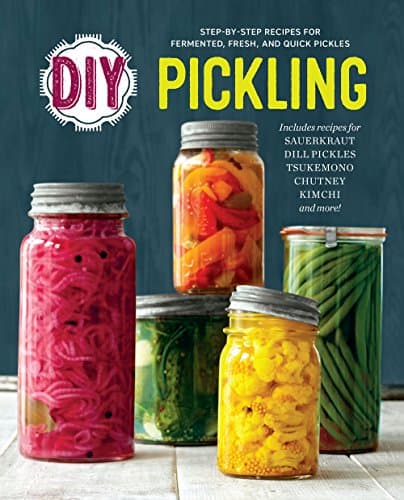 DIY Pickling: Step-By-Step Recipes for Fermented, Fresh, and Quick Pickles
Step by Step Canning Video
New to canning? This video will show you step by step how to can the best salsa you've ever eaten.
The Best Salsa Recipe
Ingredients:
8 c. tomatoes, chopped and drained
2 1/2 c. onions, chopped
1 1/2 c. green peppers
3-5 jalapeno peppers, chopped
1/4 c. fresh cilantro, chopped (optional)
6 garlic cloves, minced
2 tsp. cumin
2 tsp. pepper
1 tbsp. salt
1 c. white vinegar
2 (15 oz.) cans tomato sauce
1/3 c. clear jel
(optional)
This salsa only has a few steps to it. First you need to chop the onions, green peppers, and jalapenos. You can peel the tomatoes first if you want, but I didn't.
To make life a lot easier, if you don't already have a vegetable chopper, you might consider getting one like this one
. It takes all the work out of chopping vegetables and makes cooking and canning much more enjoyable.
Combine the chopped vegetables, garlic, spices, vinegar, and tomato sauce together in a large pot. Simmer for 10-15 minutes. If you find the salsa is not as thick as you would like, add 1/3 c. or so of clear jel
.
Clear jel is a great tasteless thickener that can be used for canning and is a great solution for runny salsas, pie fillings, etc.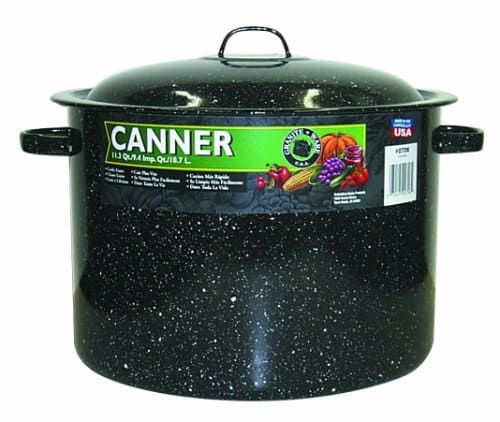 Granite Ware Covered Preserving Canner with Rack, 12-Quart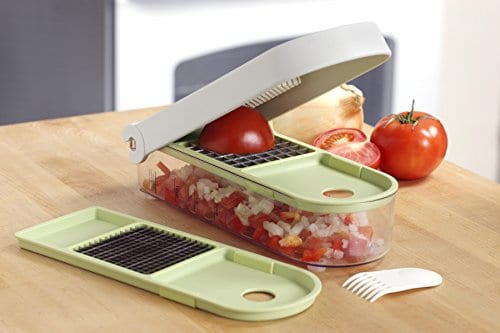 Vidalia Chop Wizard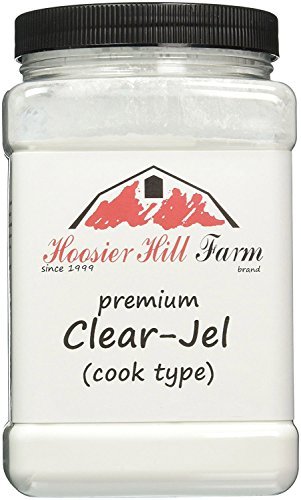 Hoosier Hill Farm Clear Jel Thickener (cook type) large bulk 2 3/4 lb.Jar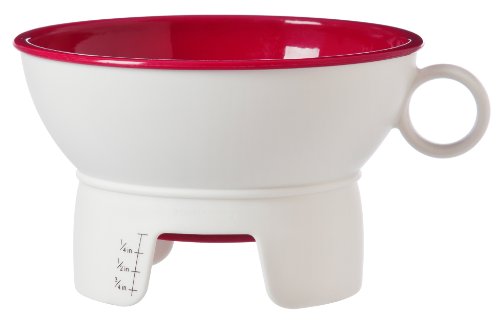 Prepworks by Progressive Canning Funnel for Regular and Wide Mouth Jars

Salsa Canning Instructions
While the tomatoes are simmering, sterilize your canning jars, rings, and lids.
Ladle hot mixture into sterilized canning jars, leaving 1/2 inch head space. You can easily measure the head space with this inexpensive canning funnel.
Related Article: Canning Green Tomato Salsa Verde
Wipe rims of jars with a clean dish towel and place lids and rings on jars.
Process jars in boiling water canner for 15 minutes.
Remove jars from canner and let them set on a towel on the counter until they cool and the jars have sealed. If any of the jars don't seal, you can place those jars in the refrigerator to eat in the next couple of weeks. Sealed jars will last for a year or more in the pantry.
Related Article: Canning Corn Salsa
This recipe makes 4-5 pints or 2 quarts of medium salsa.
Note: You can adjust the amounts of spices, seasonings, and salt in this recipe, but don't adjust the amount of vinegar, vegetables, or tomatoes.
This recipe needs to maintain a certain acidity level in order to process it in a boiling water canner instead of a pressure canner.
Like this recipe? Try out all of my other favorite salsa recipes for canning.
Related Articles
Follow my canning and preserving board on Pinterest.