I love canning quick meals that I can use for serving dinner in a hurry. Some of my favorites are these recipes for canning beef stew and this recipe for canning bean and ham soup. A new family favorite is this recipe for canning sweet and sour chicken.
This post may contain affiliate links.
My family really likes orange chicken and sweet and sour chicken and other quick Asian meals. This sweet and sour chicken is so easy to make and heat up when you need a quick dinner.
You will need a pressure canner to prepare this recipe. Canning meat requires processing at a higher temperature than what can be achieved with a boiling water canner.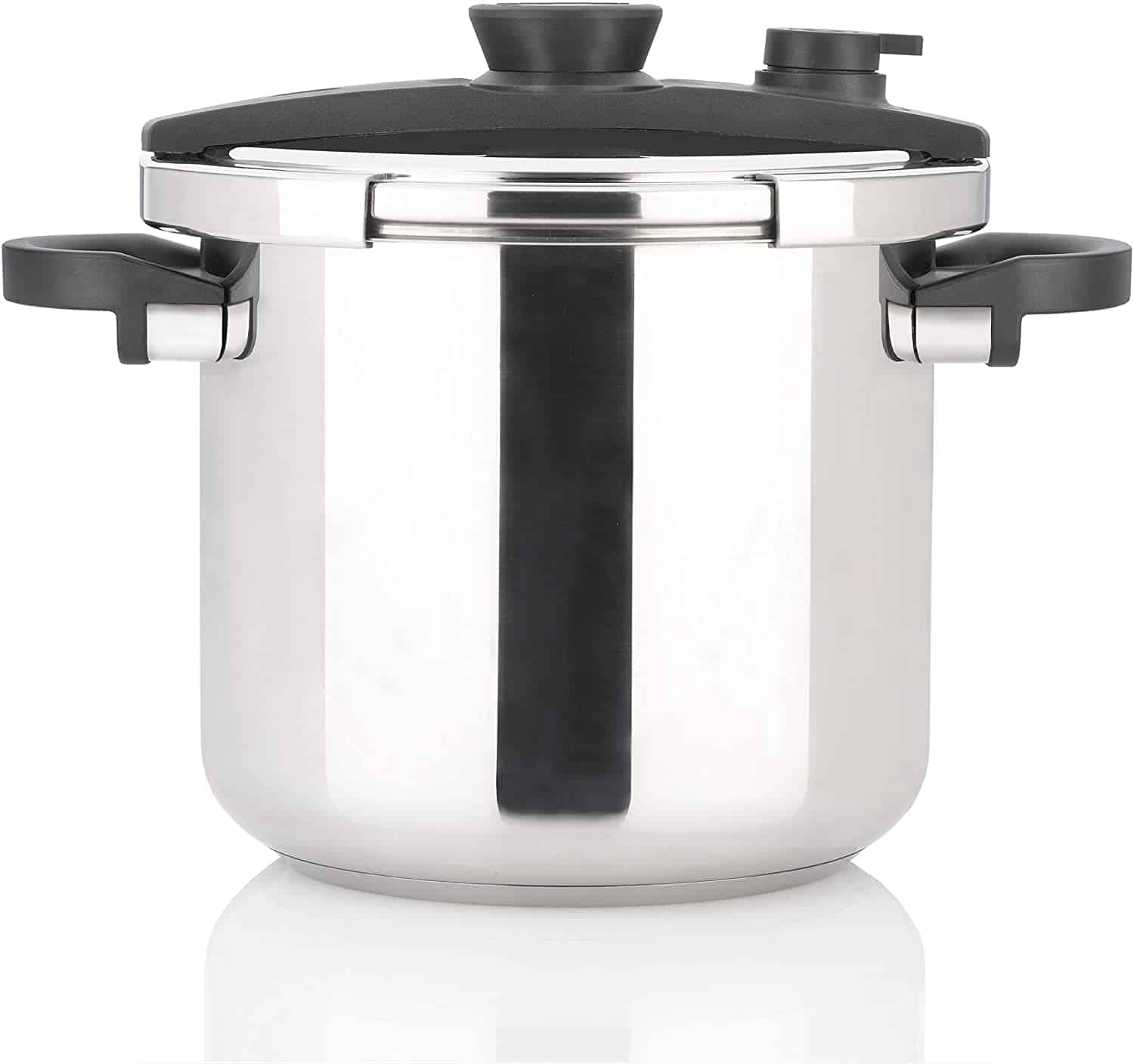 Zavor EZLock 10 Quart Stove-top Pressure Cooker & Canner with Dual Pressure Settings, Universal Locking Mechanism, Recipe Book and Steamer Basket

Sweet and Sour Chicken Recipe
Ingredients:
4 boneless, skinless chicken breasts
3 large green peppers, chopped
1 large red pepper, chopped
2 medium onions, chopped
3 (20 ounce) cans unsweetened pineapple chunks
3/4 c. brown sugar
1 1/4 c. white vinegar
6 tbsp. soy sauce
4 tbsp. ketchup
1 tsp. powdered ginger
Chop uncooked chicken breasts into 1 inch cubes.
Drain unsweetened pineapple, reserving juice. Reserve 2 1/2 cups of the juice and add 1/2 cup water. Set aside.
This recipe makes 5 quarts or 10 pints. Sterilize canning jars, rings, and lids by running them through a quick rinse in the dishwasher.
In a large stock pot, heat brown sugar, white vinegar, soy sauce, ketchup, ginger, and the pineapple juice mixture. Simmer until brown sugar is dissolved.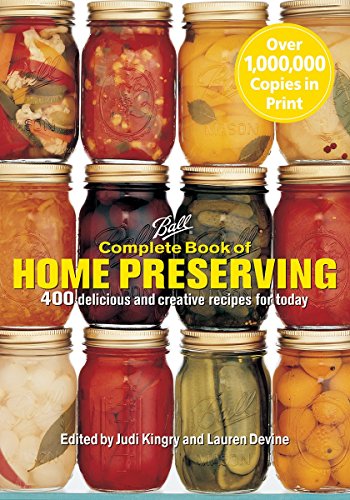 Ball Complete Book of Home Preserving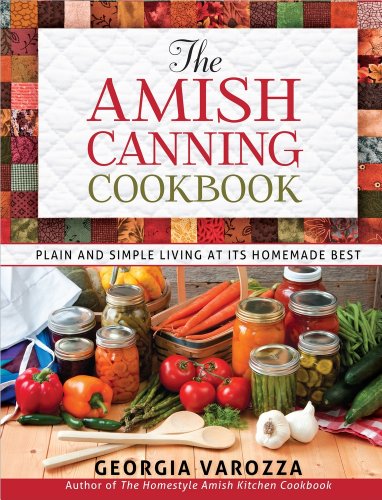 The Amish Canning Cookbook: Plain and Simple Living at Its Homemade Best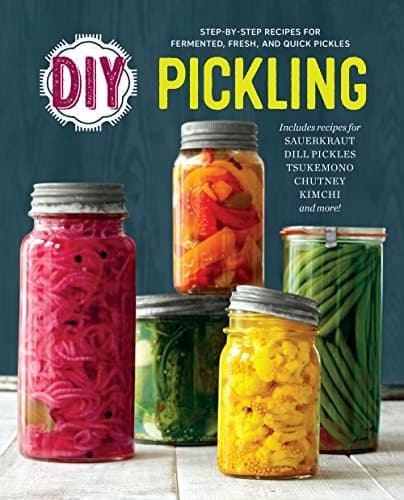 DIY Pickling: Step-By-Step Recipes for Fermented, Fresh, and Quick Pickles

Canning Directions
Layer the cubed chicken, onions, bell peppers, and pineapple chunks in the sterilized canning jars. Add the hot liquid to the jars, leaving 1 inch headspace. You can easily measure the headspace with this inexpensive canning funnel.
Wipe the rims of the jars with a damp paper towel or dish towel and place the rings and lids on the jars finger tight.
Process jars in your pressure canner for 90 minutes for quarts and 75 minutes for pints at 11 lbs pressure (dial gauge canner).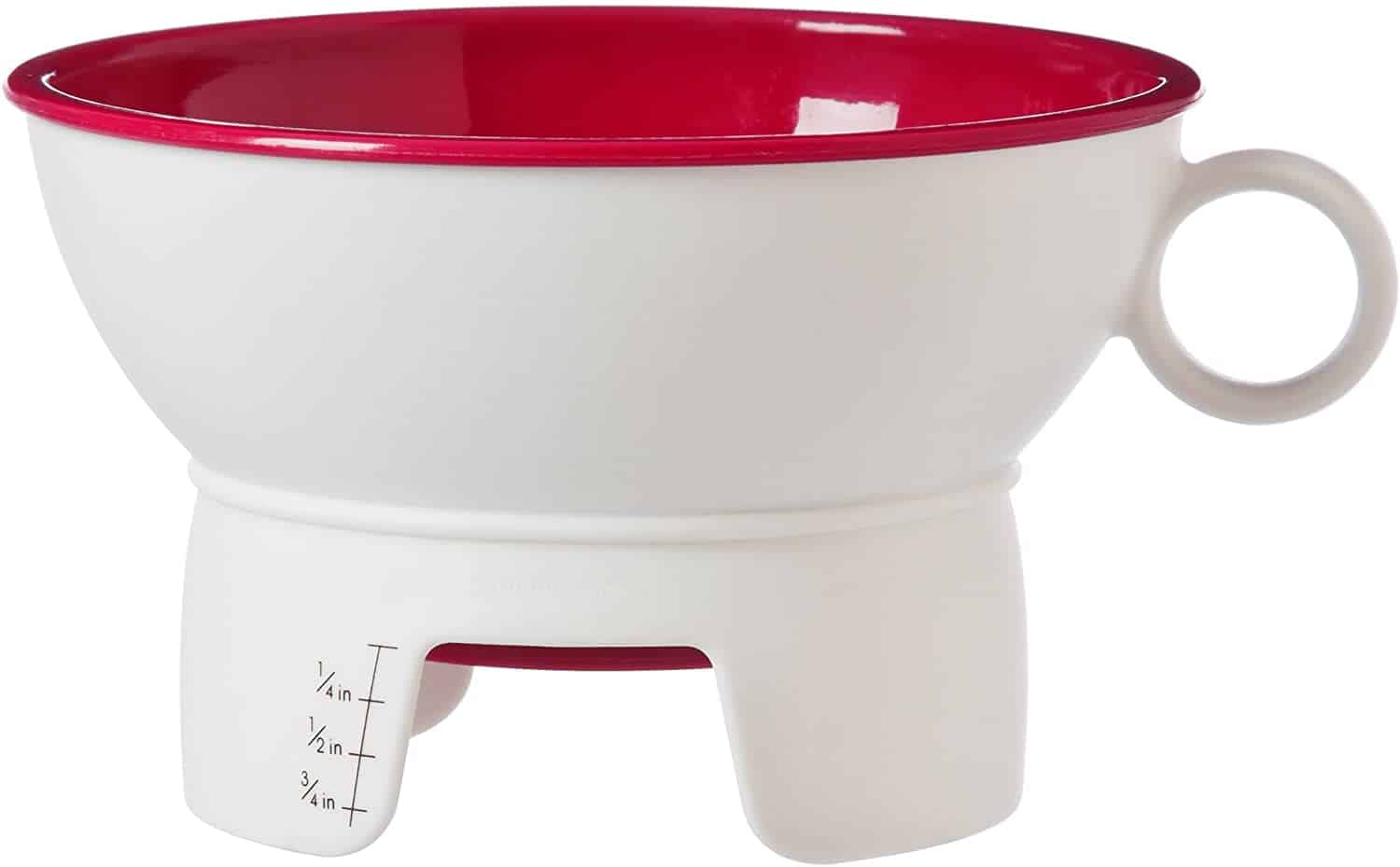 Prepworks by Progressive Canning Funnel for Regular and Wide Mouth Jars
Let jars cool in canner to help keep the liquid from siphoning out of the jars from the jars cooling too quickly. Set the jars on the counter on a dish towel and let them cool completely before moving.
Sealed jars can be stored in a dark pantry for several years.
Serve this sweet and sour chicken on rice or noodles. You can add a little cornstarch to it when reheating, if desired, to thicken the sauce.
I hope you enjoy this recipe for canning sweet and sour chicken. I can't wait to get started on canning some more!
Follow my canning and preserving board on Pinterest.
Related Recipes