When you are choosing potatoes to grill, choose potatoes that are similar in size so that they will cook in the same amount of time.
Wash the potatoes then prick them all over with a fork. Rub each potato with vegetable oil or olive oil and cover with a thin layer of salt.
Wrap each potato in two layers of aluminum foil and place on the grill.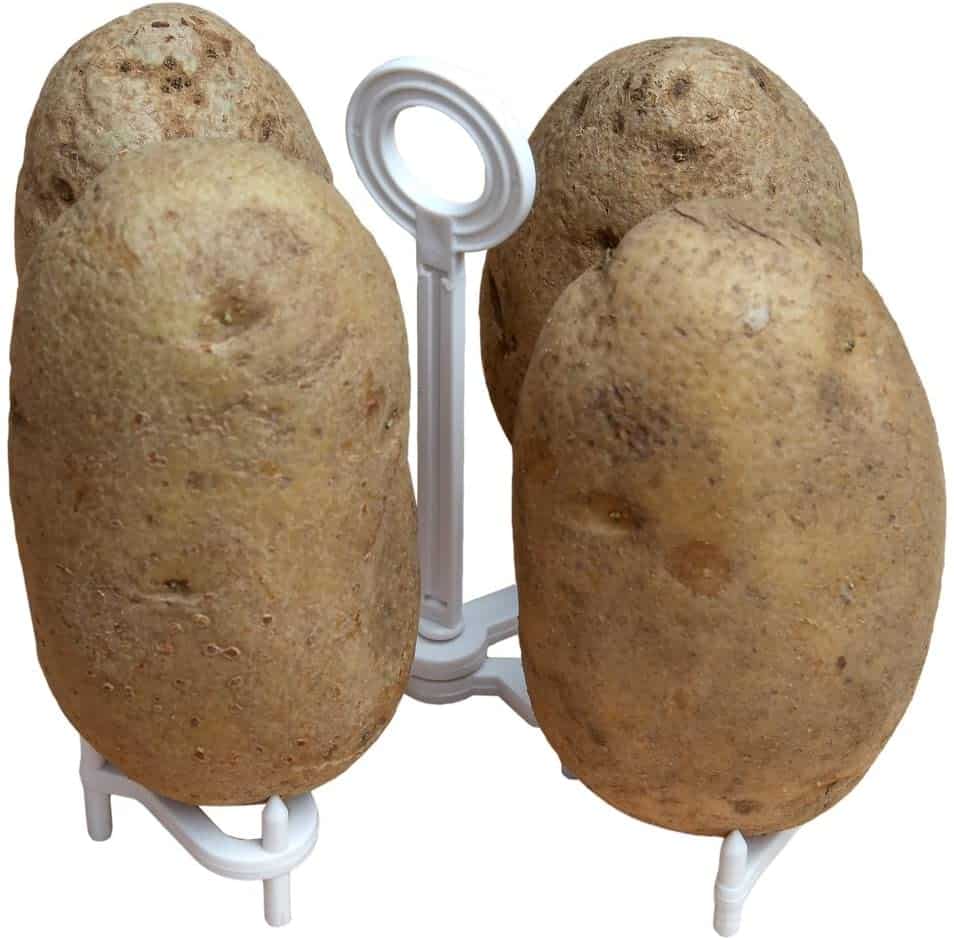 Home-X Microwave Baked Potato Rack, The Perfect Addition to Any Kitchen, White (Up to 4 Potatoes)

This post may contain affiliate links.
How Long to Grill Potatoes in Foil?
Cook foil wrapped potatoes at 350 degrees for 30-40 minutes or until potatoes can be pierced with a fork. Preheat the grill before cooking.
Baked Potatoes on the Grill Without Foil
If you are going to make baked potatoes on the grill without foil, you will need to microwave them first to partially heat them. Cooking them in foil makes them cook faster and get the insides all the way done.
You can grill them without foil though. Just wash, prick the potatoes, apply oil and salt like you would if you were wrapping in them in foil, and them cook them in the microwave for about 3 minutes. The goal is not to cook them all the way through but to partially heat them then finish heating them on the grill as described above.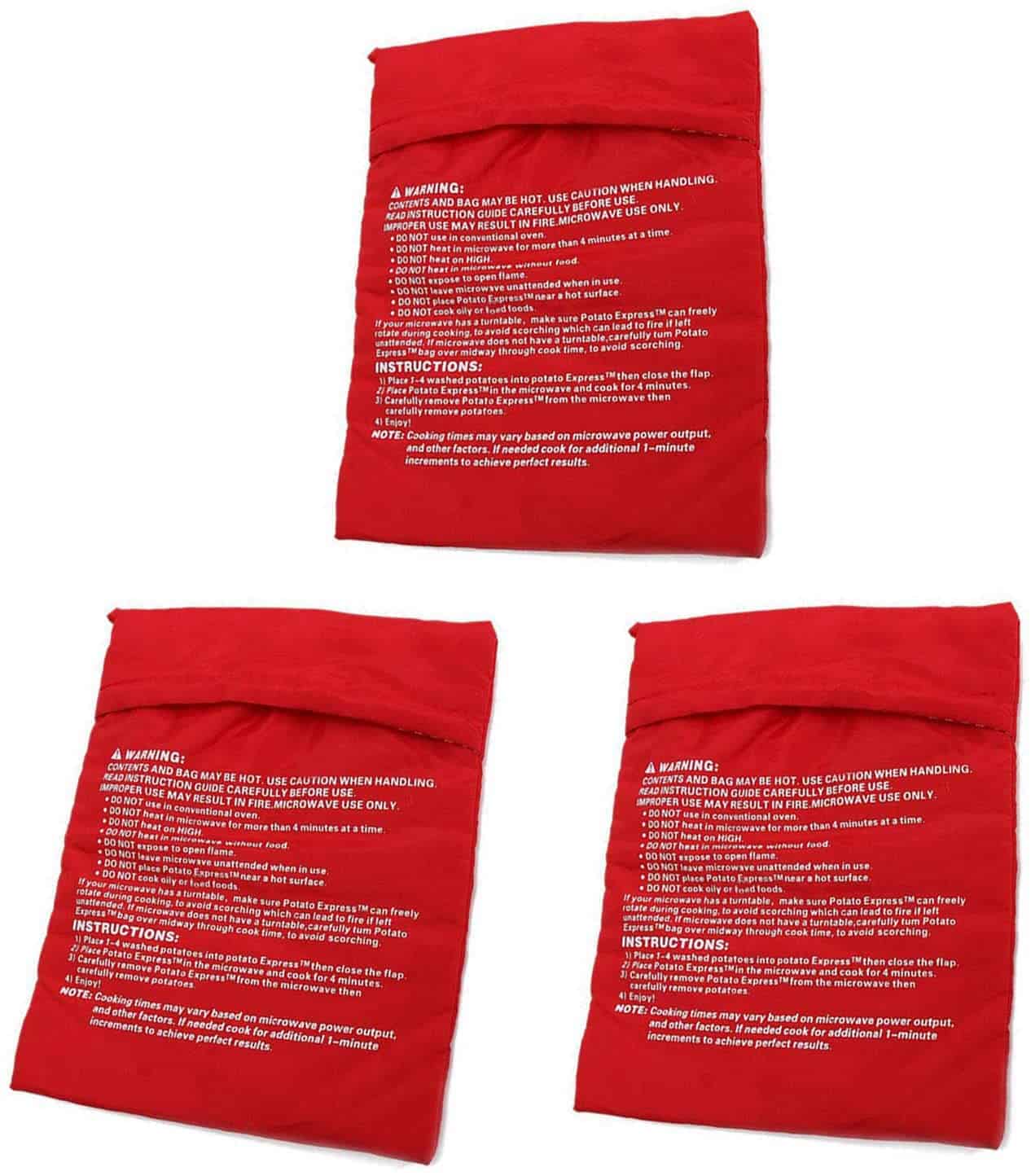 KISEER 3 Pack Reusable Microwave Potato Bag Baked Potato Cooker Pouch, Red

Diced Potatoes on the Grill in Foil