For the past couple of years, I have been trying to make more of my own sauces and mixes. Not only are they more healthy, but they are also usually less expensive. You may never have thought of making your own homemade tartar sauce, but this recipe is great, give it a try!
This post may contain affiliate links.
Homemade Tartar Sauce
Ingredients:
1 c. mayonnaise
1 tbsp. fresh or bottled lemon juice
2 tbsp. finely chopped dill pickle
2 tsp. finely chopped dill weed
¼ tsp. pepper
Combine all ingredients and refrigerate for at least an hour before serving.
This tartar sauce will last a month or two in the refrigerator before you need to replace it.
Give this recipe a try and see what you think! If you really want to go homemade, try making your own mayonnaise too!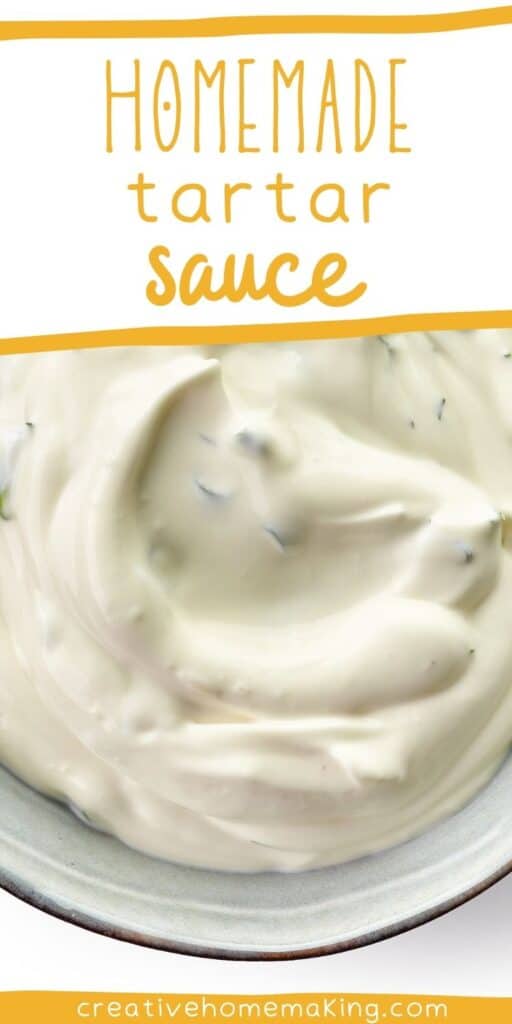 Follow my Favorite Recipes board on Pinterest.
Related Recipes