I love fall, and everything that has to do with fall. At the end of September, beginning of October, it's time to harvest rose hips. This year I decided to use the rose hips I harvested to try making rose hip syrup for the first time.
This post may contain affiliate links.
I have to admit that I have been slightly obsessed with wild roses the past couple of years. There are so many things you can do with them! If you pick the rose petals in the spring, you can use the petals to make rose petal iced tea and rose petal jam.
In the fall you can harvest the rose hips from your rose bushes (just make sure you are picking from bushes that have not been sprayed with any pesticides).
In the past I have dried rose hips and then crushed them to make homemade herbal tea. Find out how I make my own tea bags from herbs I've grown and harvested.
Related Article: How to Deadhead Roses: A Friendly Guide for Beginners
I have also been experimenting with making all different types of simple syrups to use to make homemade sodas and iced teas. I love to mix them with cold brewed green tea. You can also use simple syrups to mix into your favorite cocktails.
There are all different types of simple syrups you can make. One of my most popular simple syrups is this recipe for lilac syrup. You can also use rose petals in the spring to make this rose simple syrup.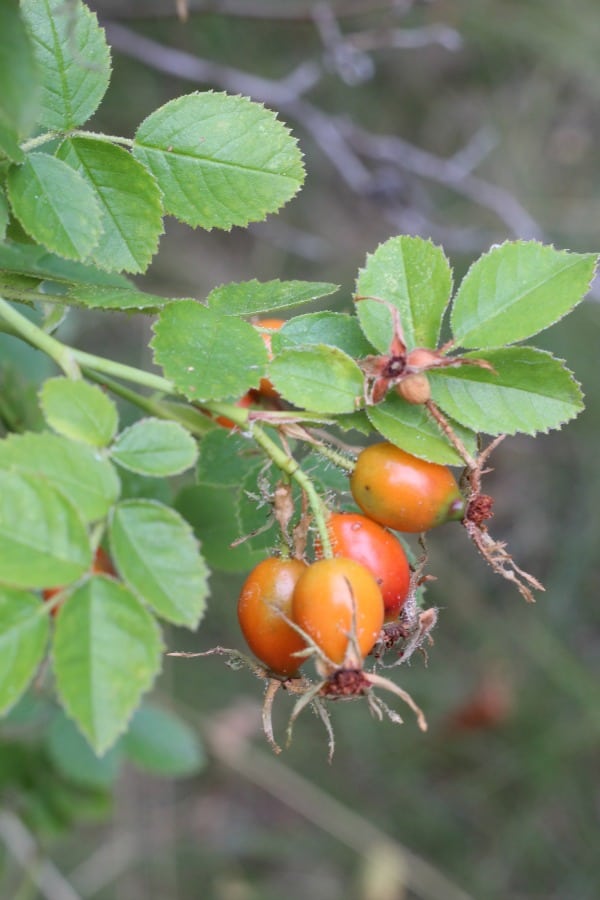 Fun Facts About Rose Hips
One of the great things about this rose hip syrup is the amount of Vitamin C that it contains. In the old days, parents would give their children a spoonful of this rose hip syrup every day to help prevent scurvy if they did not have Vitamin C available from other sources. It turns out that rose hips have more Vitamin C in them than oranges do.
According to WebMD, rose hips have also been used to prevent ulcers, and also been used to treat diarrhea, constipation, gallstones, back and leg pain, diabetes, high blood pressure, and more. I love when I can use nature's medicine as a simple home remedy.
Rose Hip Syrup
Ingredients:
4 cups rose hips
4 cups sugar
8 cups water
Simple syrups are very easy to make. This is a basic simple syrup that you can use to make other simple syrups. Just substitute another ingredient for the rose hips.
This recipe makes about 4 pints of rose hip syrup. If you want to make less, just cut the recipe in half.
Place your rose hips in a colander and rinse them off really well. There is no need to trim the stems off, they will get strained off later.
Next place the rose hips in a food processor to chop them up really well. You can use a knife to chop them all if you need to, but the food processor is much easier and faster.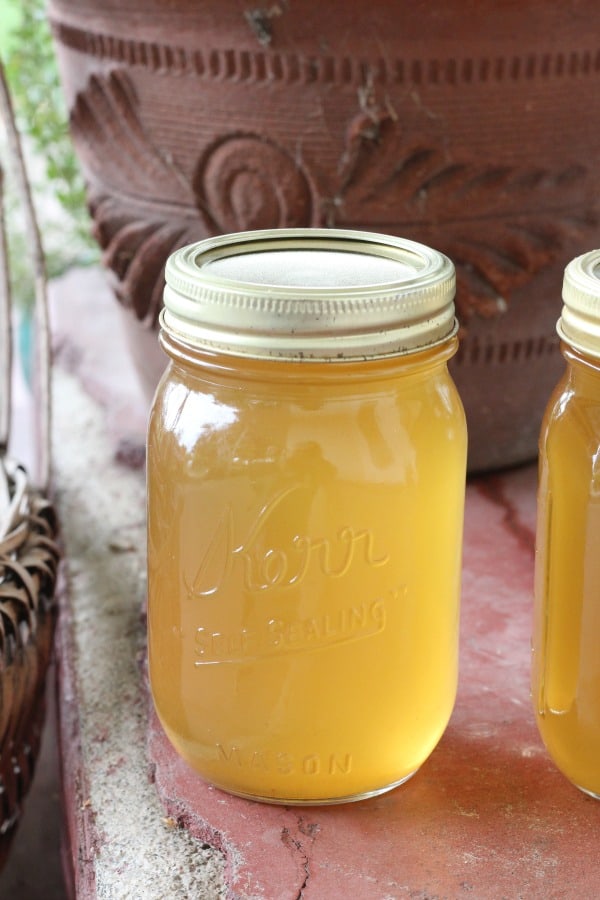 Place the chopped up rose hips in a large stock pot and place 4 cups of water in the pan. Bring the water to a simmer and simmer for about 20 minutes. The rose hips should be really soft and they will have soaked up a bunch of the water.
Pour the rose hips and liquid into a fine mesh strainer to remove all of the rose hips and their residue from the liquid. You should now have a clear liquid. If the liquid is not clear, pour it through the strainer again.
Place the strained liquid back into the stock pot and add the sugar and remaining 4 cups of water. Simmer until the sugar is dissolved.
If you aren't going to be canning this recipe, just pour the liquid into containers and place in the refrigerator. You can use these great re-usable lids if you are using canning jars to store the liquid.
If you want to can the syrup, use the following instructions to can it.
Canning Instructions
Sterilize your canning jars, lids, and rings, by running them through a quick rinse cycle in your dishwasher.
Fill your boiling water canner about half full with water and bring the water to a boil.
Pour the hot rose hip syrup into the canning jars, leaving 1/2 inch head space. Use a damp paper towel or towel to wipe off the rims of the jars.
Place the lids and rings on the jars finger tight.
Place the jars in the boiling water canner, making sure there is at least 1 inch of water above the jars. Add additional water if necessary.
When the water is boiling, turn on the timer for 10 minutes. When the timer goes off, remove the jars from the canner and place them on a towel on the kitchen counter to cool.
Sealed jars can be stored in the pantry for 1-2 years. If you have any jars that don't seal, place them in the refrigerator.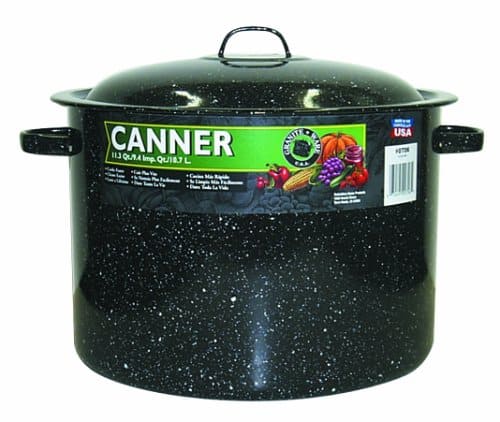 Granite Ware Covered Preserving Canner with Rack, 12-Quart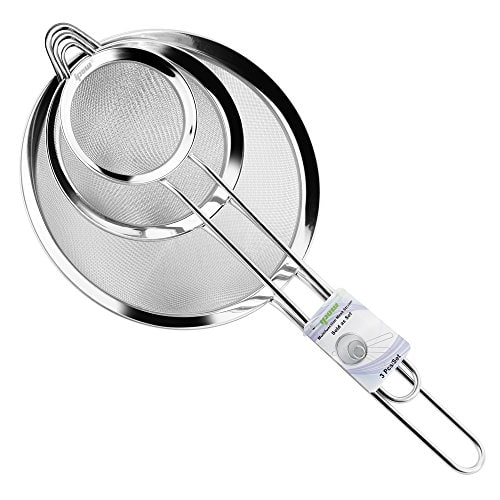 IPOW IP01115 Stainless Steel Fine Tea Mesh Strainer Colander Sieve with Handle for Kitchen Food Rice Vegetable, Set of 3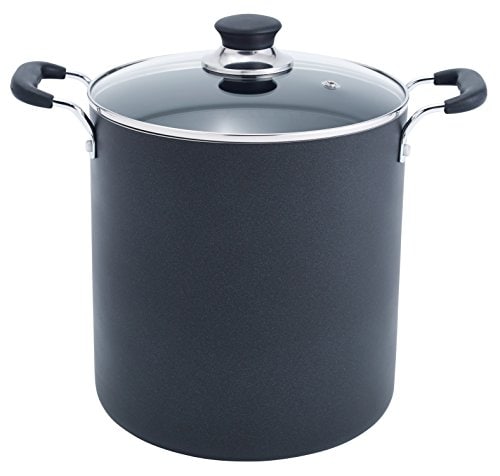 T-fal B36262 Specialty Total Nonstick Dishwasher Safe Oven Safe Stockpot Cookware, 12-Quart, Black

Aozita 12 Piece Colored Plastic Mason Jar Lids for Ball and More – 6 Regular Mouth & 6 Wide Mouth – Plastic Storage Caps for Mason Jars

Related Recipes
Follow my canning and preserving board on Pinterest.