How to Make Rhubarb Simple Syrup
This post may contain affiliate links.
Simple syrups are so easy and fun to make. They make great flavorings for iced tea, cocktails, flavored sodas, and home brewed kombucha. There are many types of homemade simple syrups you can make. So far I have made ginger, lilac, and strawberry simple syrups. Lavender syrup is also really good! This recipe for rhubarb simple syrup is really good too. I think you will love it as much as I do!
If you would like you can this simple syrup, I have included easy instructions for canning rhubarb simple syrup below. If you don't want to can it or have the equipment to do it, this only makes 3 pints of syrup so you can either just store it in the refrigerator or even freeze it for later.
Rhubarb Simple Syrup Recipe
Ingredients
4 cups rhubarb, chopped
6 cups sugar
6 cups water
When you are canning simple syrup, it is important to have at least a 1:1 ratio of sugar so that the syrup is safe to can. If you are not canning the syrup, feel free to reduce the amount of sugar in the recipe or replace the sugar with Stevia if you wish.
It is the sugar that gives the syrup the extra acidity it needs to be able to can it. The sugar can be replaced with honey, however, and the recipe will still be safe to can.
Wash and chop the rhubarb into approximately 1 inch pieces.
Place the water, sugar, and rhubarb in a large stock pot and simmer for 30 minutes.
Note: If you want to slightly change the taste of this syrup, add about 1 tbsp. of pure vanilla extract to the liquid during simmering. This makes a delicious rhubarb vanilla syrup that tastes absolutely amazing.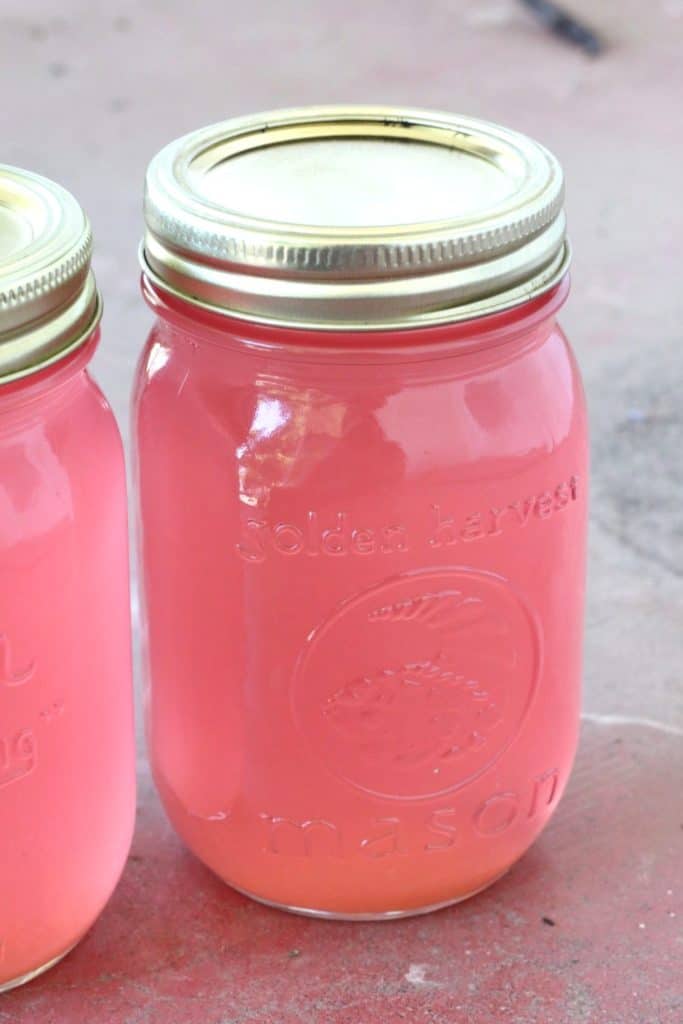 Canning Instructions
While the mixture is simmering, sterilize your canning jars, lids, and rings by running them through a quick rinse cycle in the dishwasher. You will need 3 pint jars or 6 half pint jars to prepare this recipe.
When the rhubarb mixture is done, pour the liquid through a fine mesh strainer to remove any of the remaining pieces of rhubarb. The rhubarb can be saved for another recipe that calls for cooked rhubarb.
Pour the hot liquid into the sterilized jars, leaving 1/2 inch head space. You can easily measure the head space with this inexpensive canning funnel.
Wipe the rims of the jars with a damp kitchen towel or paper towel. Place the sterilized lids and rings on the jars finger tight.
Place the jars in your boiling water canner and make sure there is at least 1-2 inches of water above the jars. Bring the water to a boil and process the jars for 10 minutes.
Remove the jars from the boiling water canner and place on a towel on the kitchen counter to cool. Sealed jars can be stored in the pantry 1-2 years. Place any jars that did not seal in the refrigerator to use in the next couple of weeks.
Freezing Instructions
If you would rather freeze the rhubarb simple syrup, pour in canning jars, leaving at least 1 inch head space to ensure there is enough room in the jars to allow for expansion during freezing.
You can get some really inexpensive plastic mason or canning jar lids that work great for the freezer and they are re-usable.
I also love these inexpensive plastic freezer containers you can use instead of canning jars.
Uses for Rhubarb Simple Syrup
Make your own sparkling soda by mixing 1 part rhubarb syrup to 3 parts club soda. I use my beverage carbonation maker to make my own sparkling water. It is so much cheaper than buying club soda.
This rhubarb syrup can be used as a topping on ice cream or yogurt.
Add this rhubarb syrup to your favorite cocktail.
You can add this rhubarb syrup to your lemonade or iced tea for a refreshing summer drink.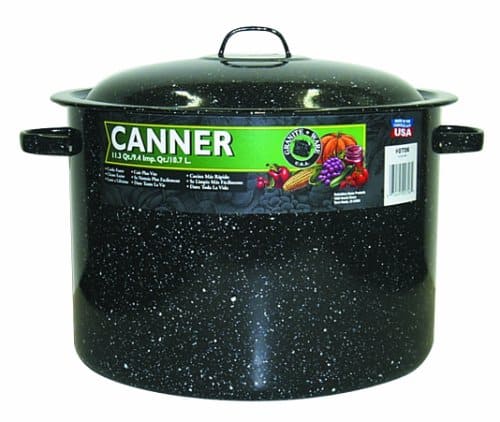 Granite Ware Covered Preserving Canner with Rack, 12-Quart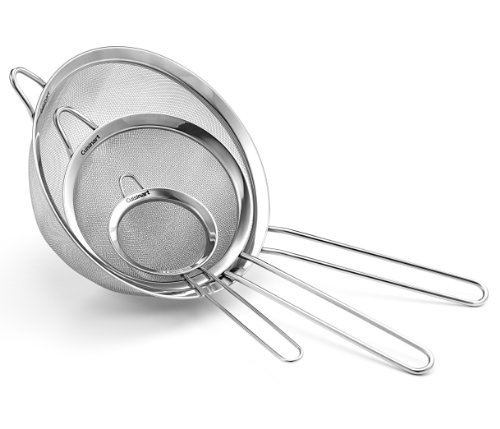 Cuisinart CTG-00-3MS Set of 3 Fine Mesh Stainless Steel Strainers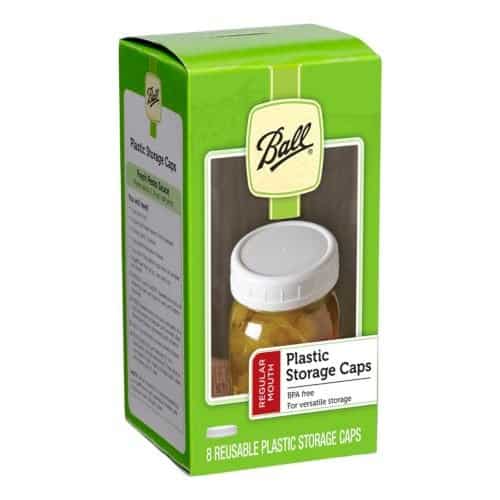 Ball Regular Mouth Jar Storage Caps Set of 8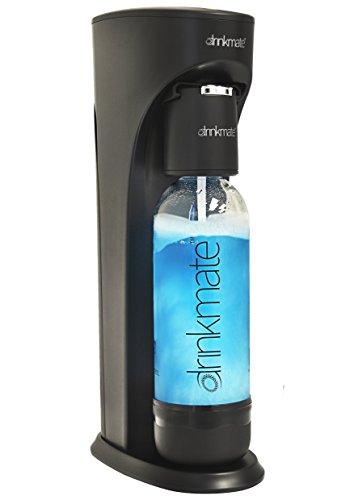 Drinkmate Beverage Carbonation Maker with 3 oz Test Cylinder, Matte Black

Related Recipes
Did You Try this Recipe? Tag @creativehomemaking on Instagram and hashtag it #creativehomemaking
Follow my canning and preserving board on Pinterest.