How to Make Tomato Sauce with Fresh Tomatoes
This post may contain affiliate links.
There is nothing better than homemade tomato sauce made with fresh tomatoes. If you have an abundance of tomatoes in your garden this year, then consider canning some easy homemade tomato sauce. It's one of my 13 favorite tomato recipes for canning.
One of the great things about this recipe is that you don't have to have a certain amount of tomatoes to make the recipe. Just use what you have. It does take a little time to cook the sauce, however, so make sure you have about 2 hours to set aside for this canning project.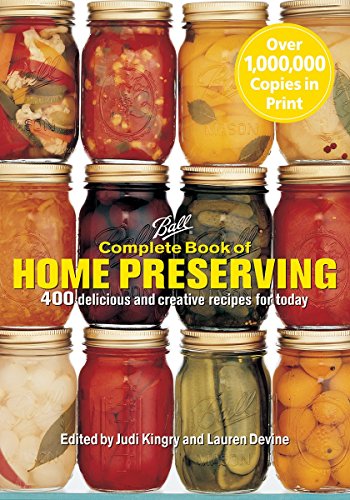 Ball Complete Book of Home Preserving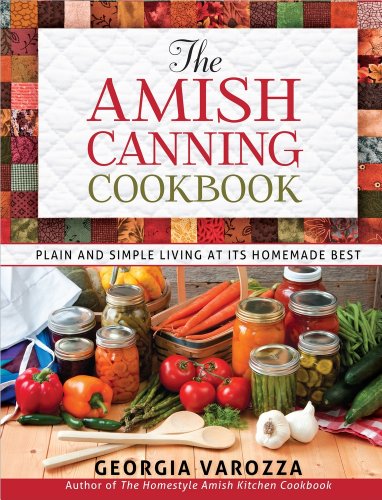 The Amish Canning Cookbook: Plain and Simple Living at Its Homemade Best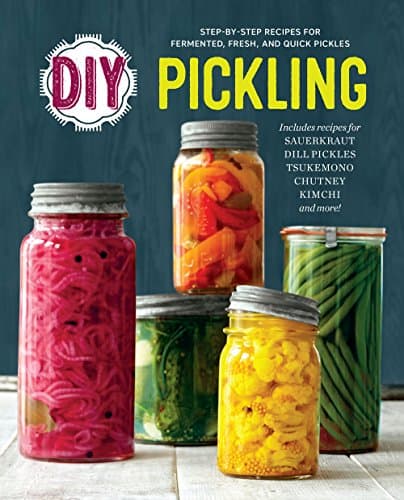 DIY Pickling: Step-By-Step Recipes for Fermented, Fresh, and Quick Pickles

Ball Tomato Sauce Canning Recipe
This is the basic recipe from the Ball canning book:
Ingredients:
Tomatoes
Bottled lemon juice*
Salt
*Note: If you are wanting to make tomato sauce without lemon juice, you can use citric acid in its place. You can order citric acid online from Amazon.
Mrs. Wages' Citric Acid 5 Ounces for Home Canning Tomatoes

You do not need to peel the tomatoes to prepare this recipe, the seeds and peels will be removed when you run them through a food mill. If you don't have a food mill, I highly recommend you invest in one if you want to prepare recipes like this one and this homemade applesauce.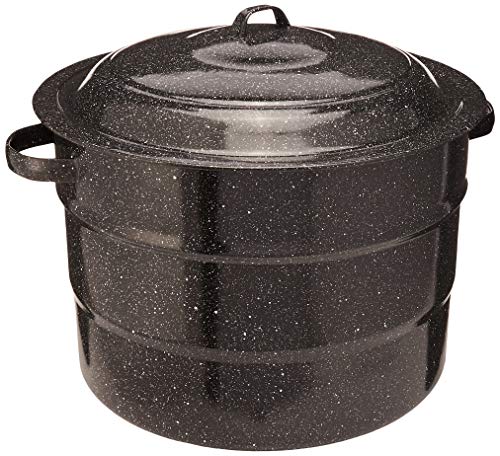 Granite Ware Enamel-on-Steel Canning Kit, 9-Piece

OXO Good Grips Food Mill (1071478)

Directions
Chop the tomatoes into quarters and place them into a large stock pot. You do not need to add any water to the pan because the liquid will quickly cook out of the tomatoes.
Simmer the tomatoes for about 15 minutes until they are soft and will easily go through the food mill. Place the food mill over a large bowl and run the tomatoes through the food mill. The tomato seeds and peels will stay in the food mill, leaving you with a nice smooth sauce.
Pour the tomato sauce back into the stock pot and simmer 30 minutes to an hour, cooking down the sauce until it is the thickness that you want.
Canning Directions
Sterilize your pint or quart sized canning jars. I sterilize my jars by running them through a quick rinse in the dishwasher.
Measure bottled lemon juice and salt into each jar. You need to add 1 tbsp. lemon juice to each pint jar, and 2 tbsp. lemon juice to quart jars. Add 1/2 tsp. salt to pint jars and 1 tsp. salt to quart jars.
If you are using citric acid in the place of the lemon juice, then add 1/4 tsp. citric acid per pint or 1/2 tsp. per quart.
Pour the hot tomato sauce into the jars, leaving 1/2 inch headspace. You can easily measure the headspace with this inexpensive canning funnel.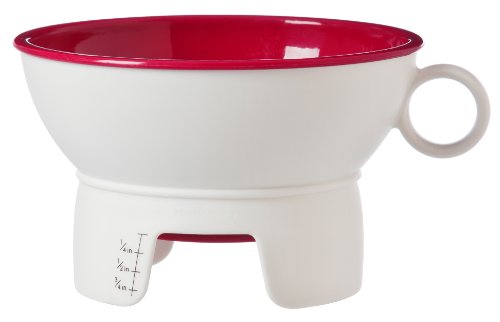 Prepworks by Progressive Canning Funnel for Regular and Wide Mouth Jars

Wipe the rims of the jars with a damp paper towel or kitchen towel, and place the sterilized lids and rings on the jars finger tight.
Place the jars in a boiling water canner, making sure to have 1-2 inches of water above the jars. Bring the water to a boil and process jars for 35 minutes for pints and 40 minutes for quarts.
Remove the jars from the boiling water canner and place on a towel on the kitchen counter to cool. If you have any jars that don't seal you can either re-process them with new lids, or place them in the refrigerator and use them within a week.
Sealed jars can be stored in the pantry for 1-2 years.
Italian Style Tomato Sauce Canning Recipe
If you like an Italian style tomato sauce, you can add 1/2 tsp. of Italian seasoning to each pint jar of tomato sauce, or 1 tsp. for each quart jar. If you want to make your own Italian seasoning, mix together a combination of basil, oregano, thyme, and rosemary.
Follow my canning and preserving board on Pinterest.
Related Recipes