Canning Chopped Tomatoes
This post may contain affiliate links.
If you're like me and have an abundance of tomatoes in your garden this year, then you are probably looking for some quick ways to preserve them for winter. There are many ways to preserve tomatoes, including freezing them, but canning diced tomatoes is also very easy. It's one of my 13 favorite tomato recipes for canning.
If you going to prepare diced tomatoes for canning, then you will definitely want to invest in this vegetable chopper you can pick up very inexpensively on Amazon. It will save you hours of chopping, and chops your tomatoes into perfect little pieces for canning.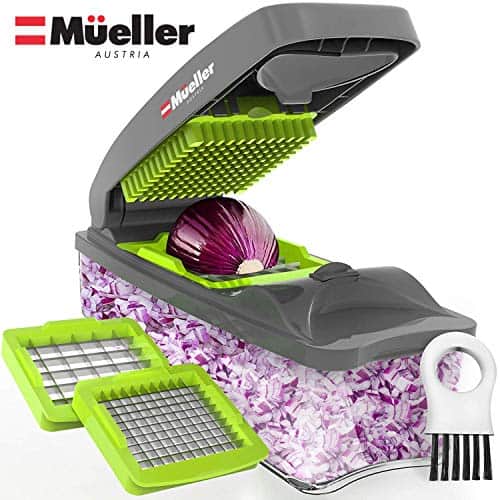 Mueller Onion Chopper Pro Vegetable Chopper – Strongest – NO MORE TEARS 30% Heavier Duty Multi Vegetable-Fruit-Cheese-Onion Chopper-Dicer-Kitchen Cutter

Diced Tomatoes Canning Recipe
Ingredients:
Tomatoes
Lemon juice
Salt
One of the great things about this recipe is that you don't have to have a specific amount of tomatoes to prepare the recipe. If you have a big box of tomatoes, just start chopping!
Related Article: Why Are the Bottoms of My Tomatoes Black? Causes and Solutions
Wash your tomatoes, and slice off the tops of the tomatoes (I feed the tomato scraps to our chickens, they love them!)
I then cut the tomato into slices approximately 1 inch thick (no need to peel them), and then chop them with my vegetable chopper.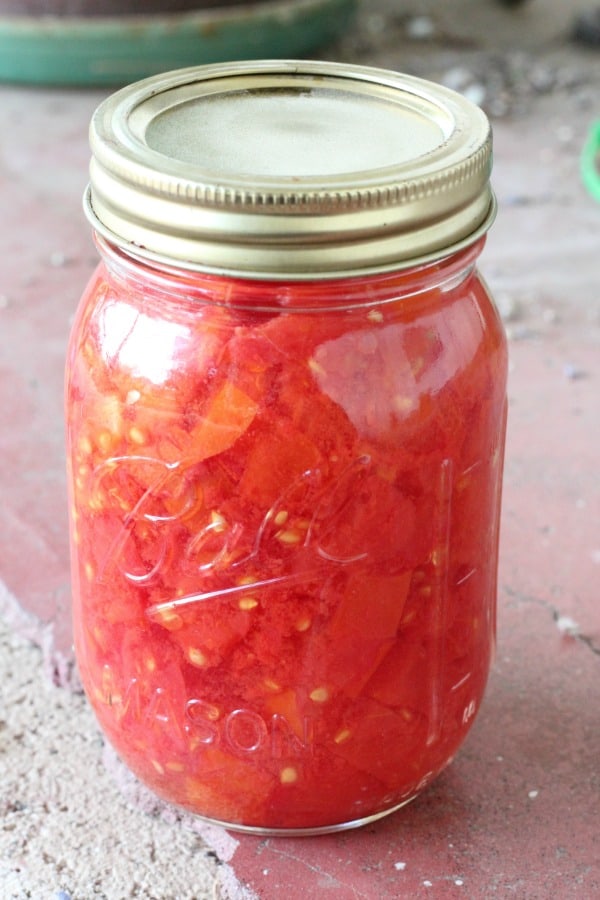 Canning Directions
Before you place the tomatoes in the jars, place 1 tbsp. bottled lemon juice and 1/2 tsp. salt in each pint sized canning jar. It is necessary to add the lemon juice to increase the acidity level of the tomatoes to make them safe for canning in a water bath.
Next place the chopped tomatoes into hot sterilized pint canning jars, leaving 1/2 inch headspace. You can easily measure the headspace in your jars with this inexpensive canning funnel.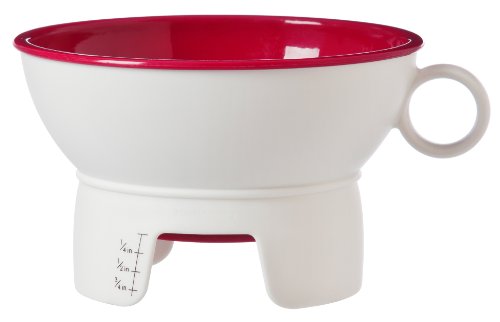 Prepworks by Progressive Canning Funnel for Regular and Wide Mouth Jars

Fill the jars with boiling water. making sure to still leave the correct headspace. You will find that you don't need to add much water because of the tomato juice. You may need to need to add more water after the tomatoes settle for a minute or two.
Wipe the rims of the jars with a damp paper towel or kitchen towel. Place sterilized lids and rings on the jars finger tight.
Place the prepared jars into your boiling water canner that has been filled half way with water. Make sure you have 1-2 inches of water covering your canning jars.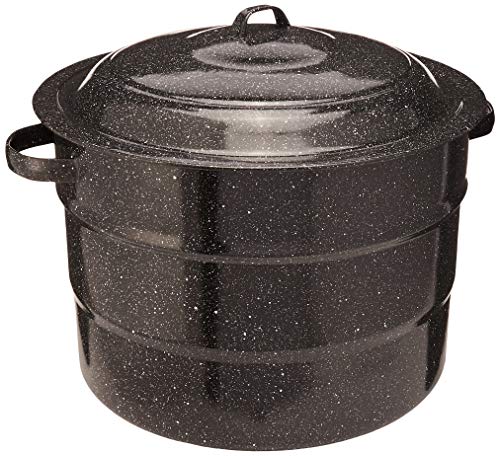 Granite Ware Enamel-on-Steel Canning Kit, 9-Piece

Bring water to a boil, and process jars for 40 minutes. Remove jars from boiling water canner and place them on the kitchen counter to cool. If you have any jars that didn't seal, place them in the refrigerator and use within a week.
Sealed jars can be stored in the pantry for 1-2 years.
Follow my canning and preserving board on Pinterest.
Related Recipes