I have been having a lot of fun experimenting with lavender recipes. Last month I visited a lavender farm for the first time and I have been looking for new lavender recipes to try ever since. I recently tried this recipe for lavender tea bread, and it is now one of my favorite lavender recipes.
This post may contain affiliate links.
Related Article: The Best Way to Freeze Bread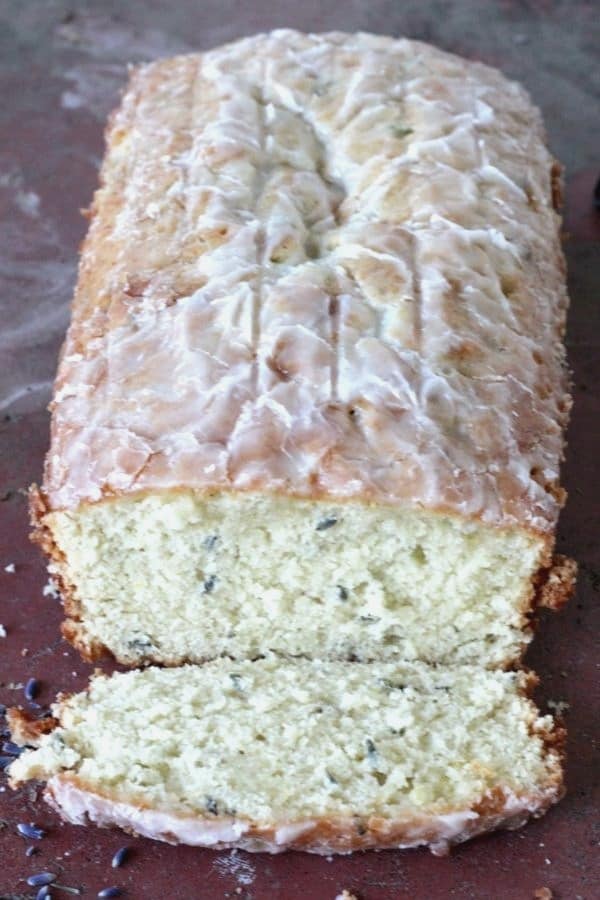 Lavender Tea Bread Recipe
Ingredients:
3/4 c. milk
2 tbsp. dried lavender
6 tbsp. butter, softeneed
1 c. sugar
2 eggs
1/2 tsp. vanilla extract
2 c. flour
1 1/2 tsp. baking powder
1/2 tsp. salt
Frosting:
Note: If you don't have access to fresh lavender, you can order dried lavender on Amazon.
Preheat oven to 325 degrees. Grease and flour a 9 x 5 inch loaf pan.
In a small sauce pan, combine the milk and lavender. When the mixture starts simmering (keep an eye on it or it will boil over!), remove the pan from the heat and let it cool slightly.
In a large bowl, cream together butter and sugar until smooth. Beat in the eggs until the mixture is smooth and creamy. Add vanilla extract.
In a small bowl, combine flour, baking powder, and salt, Stir flour mixture into butter mixture alternately with the milk and lavender until just blended (do not over stir).
Pour the batter into the greased loaf pan. Bake for 45-50 minutes, until toothpick comes out clean.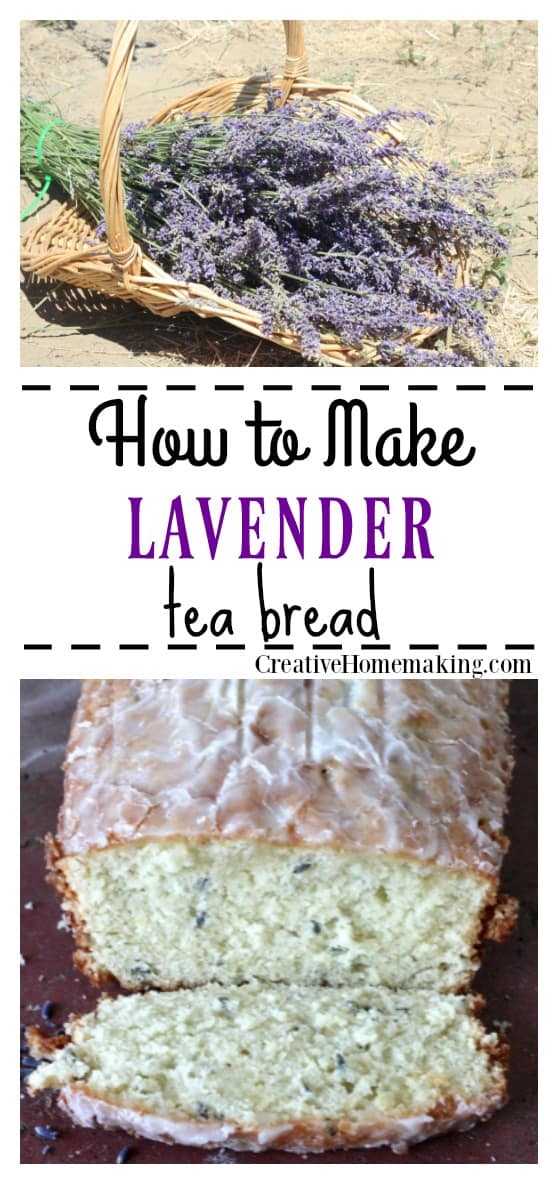 Right before you take the bread out of the oven, stir together powdered sugar, milk, and remaining vanilla extract. When you remove the bread out of the oven, spread the icing on hot bread.
Cool the bread in the pan for 20 minutes. Run a butter knife around the edges of the pan to loosen the bread, remove the bread from the pan and cool completely on a wire cooling rack.
Related Articles
Follow my Creative Homemaking board on Pinterest.