I have to be honest, making homemade kombucha is becoming quite addicting. I made it for quite awhile with no flavoring added to it, then I decided to experiment with different kombucha flavors. This blackberry lavender kombucha recipe is my newest kombucha flavor creation. It's also one of my 5 favorite kombucha flavors for beginners and one of my favorite lavender recipes.
This post may contain affiliate links.
I love the color that blackberries give to kombucha. The kombucha turns a dark purple. Out of all of the kombucha flavors I've tried, I think this is one of my favorite flavors so far. One of my children who is not normally a big kombucha fan even tasted it and thought it was good.
You don't need a lot of fruit to flavor your kombucha. Usually a handful (about a cup) of fruit will do. I usually add closer to 2 cups because I like the extra fruit flavor.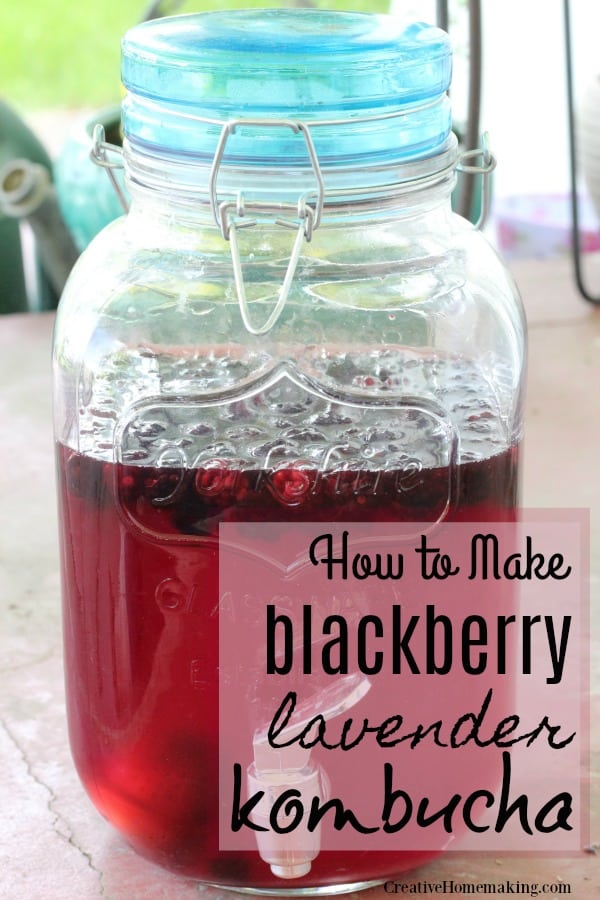 I pick wild blackberries during late summer and freeze them to use in recipes like these easy blackberry pie bars all year long. If you don't have access to free blackberries, you should be able to find some in the freezer section of your grocery store.
Lavender grows abundantly where I live, so it's pretty easy for me to get my hands on fresh lavender to dry for use in recipes like this one. You can also buy dried lavender online from Amazon. You only need a tablespoon or so for a recipe like this one, so a little goes a long way.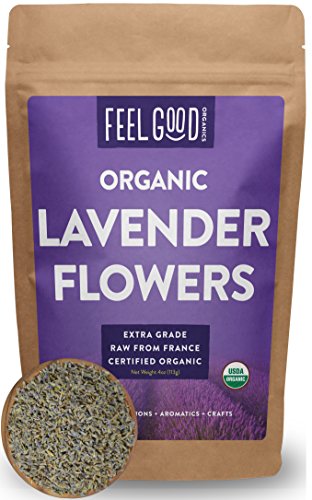 Organic Lavender Flowers Dried – Perfect for Tea, Baking, Lemonade, DIY Beauty, Sachets & Fresh Fragrance – 100% Raw From France – Large 4oz Resealable Bag – by Feel Good Organics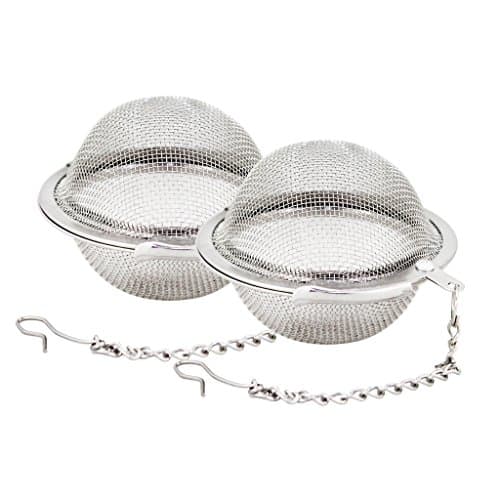 Fu Store 2pcs Stainless Steel Mesh Tea Ball 2.1 Inch Tea Infuser Strainers Tea Strainer Filters Tea Interval Diffuser for Tea
Blackberry Lavender Kombucha Recipe
Ingredients:
There are several different methods for flavoring kombucha, but for this recipe you will be adding the flavor to kombucha after the kombucha is already brewed. Check out these step-by-step instructions for brewing homemade kombucha.
It takes 2-3 weeks to brew kombucha, depending on how fermented you like it to be. After the kombucha has completed this first process of fermenting is when you want to add the flavors.
I brew my kombucha in gallon sized jars like these ones, and then I remove the scoby and pour the kombucha into a gallon sized serving dispenser like this one.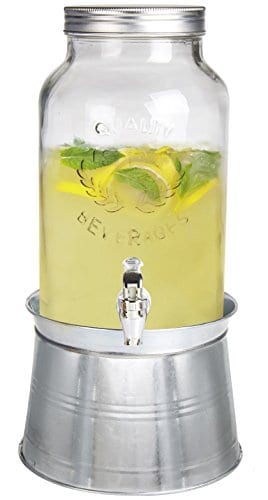 Estilo 1.5 gallon Glass Mason Jar Beverage Drink Dispenser With Ice Bucket Stand And Leak-Free Spigot, Clear
Next I add the flavor. For this recipe I add 1-2 cups of fresh or frozen blackberries. I add closer to 2 cups because I really like the blackberry flavor.
I then add about a tablespoon of dried lavender by placing the lavender in a mesh tea ball. You can place the tea ball right in the container with the kombucha.
It takes about 3 days for the flavors to infuse into the kombucha. It is best to leave it on the counter for a few days and then put it in the refrigerator if there is any left after everyone samples it.
You can either leave the fruit in the beverage dispenser with the kombucha, or remove it before serving. I usually just leave the fruit in mine if I know it's going to be gone in a few days.
My only problem now is that I never have enough kombucha brewing at one time. I have gone from brewing 1 gallon at a time to brewing 2 gallons at a time to keep up with the high demand!
Follow my homesteading & survivalism board on Pinterest.
Related Recipes