Yuccas are an ornamental plant that thrives in the hot summer sun. Because they retain water in their leaves, they require little watering. Water your yucca plant no more than once a week. Even once every two weeks may be sufficient. They also prefer well drained soil and require little special care.
This post may contain affiliate links.
The yucca plant is known for its sword like leaves. Although they are very attractive plants, the leaves are very sharp and are dangerous for young children and pets to play around. A friend of mine told me she and her siblings used to use yucca leaves for sword fighting when they were kids. I'm sure their parents loved that!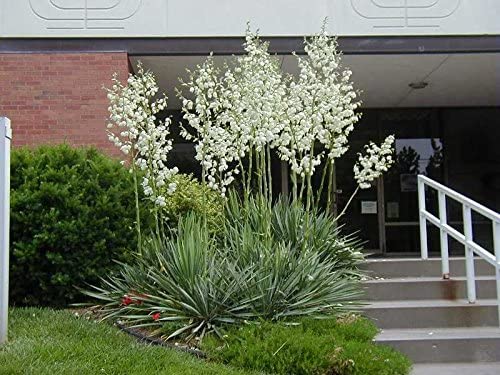 Adams Needle, Yucca filamentosa, Shrub Seeds

There are many different varieties of yuccas. Check your local nursery to see which plants will grow in your area. Keep in mind that yuccas grow very slowly. It is best to buy yuccas that are close to the size you want them to ultimately be, but the drawback of this is that large yucca plants are usually fairly expensive.
Because they cannot tolerate extreme winter temperatures, in some areas it is better to grow yuccas in pots so that they can be brought indoors.
I live in the desert in southeastern Washington state, and we successfully grew two mature yucca plants in the ground. Large yucca plants are quite common in our area, and do not seem to be affected by the winter cold.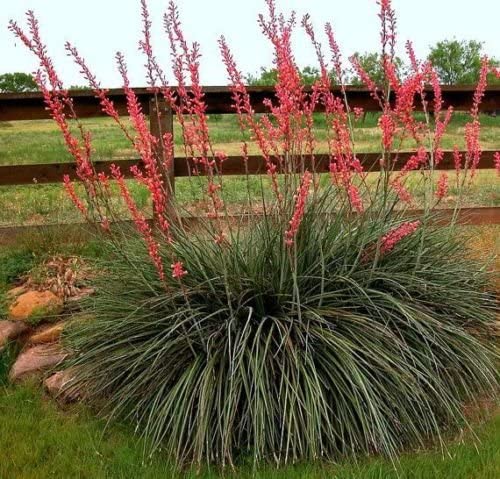 50 Hesperaloe parviflora Seeds Texas Red Yucca Redflower False Hummingbird koral

Mature yucca plants will flower during the summer. They feature large white blooms that are quite stunning. The blooms on our plants reached a height of approximately 6 or 7 feet tall.
Yucca require no special pruning. After they are done blooming, however, you can remove the dead blooms by cutting down the stalks that support the blooms. From time to time you may find wilted and dead leaves around the base of the plant.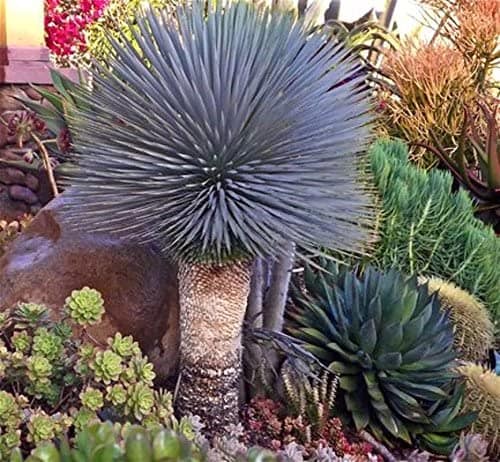 Yucca ROSTRATA Exotic Blue Color Joshua Tree Hardy Desert Caudex Cacti 4″ Plant

Once a year or so I would go in and gently pull out the dead leaves to clean up the plant. Spring is a good time to perform this chore. Just make sure to wear gloves so you don't cut your hands.
Occasionally baby yucca plants will pop up around the base of its mother plant. These can be carefully dug up and moved to another location or planted in a pot to start a new yucca plant.
Related Articles