I have always wanted to make giant sized M&M cookies, but I have never been able to get them to turn out right. I finally found an easy recipe that really works, because it has a secret ingredient. Now I can make perfect M&M cookies every time.
This post may contain affiliate links.
Note: Cookie scoops are the key to getting perfectly shaped cookies every time and ensure that all your cookies are the same size.
Giant M&M Cookie Recipe
Ingredients:
2 cups all-purpose flour
2 1/4 tsp. baking soda
1/2 tsp. salt
1 c. butter, softened
1 c. peanut butter
2/3 c. packed brown sugar
1 c. sugar
2 large eggs, room temperature
1 tsp. vanilla extract
1/2 cup rolled oats
1 bag M&M candies, approximately 3-4 cups
Using a mixer, cream together butter, peanut butter, sugar, and brown sugar. Beat in eggs until well combined, then add vanilla extract.
Related article: How to Make Vanilla Extract
In another bowl, mix together flour, baking soda, and salt. Slowly mix into butter mixture until just combined. Do not over mix. Stir in rolled oats.
Refrigerate the cookie dough for about 20 minutes, and then preheat oven to 350 degrees.
Line your cookie sheets with parchment paper so the cookies won't stick to the pan.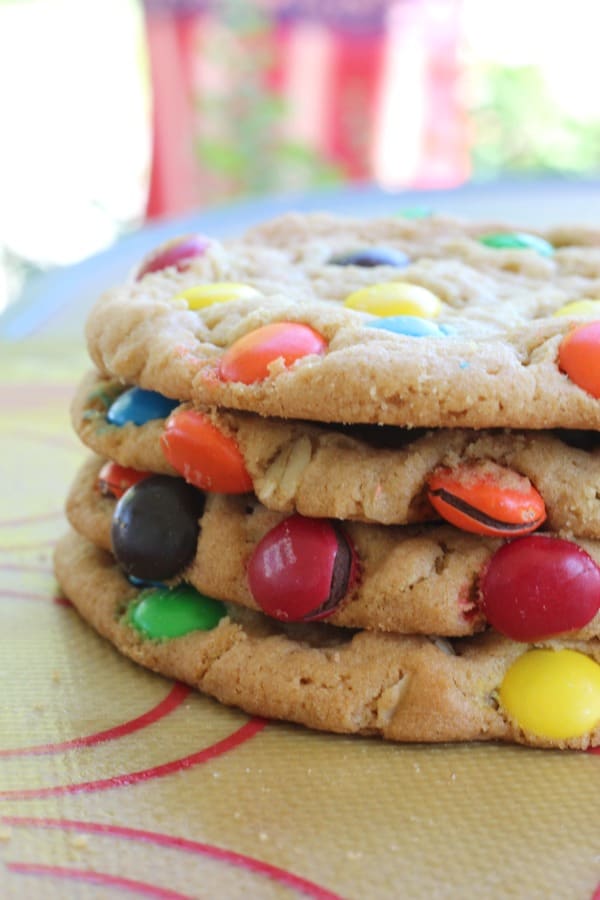 Pour the M&M candies into a pie pan or other shallow dish.
Scoop the dough with a large cookie scoop.
Place the scoop of dough into the dish of M&M candies. Gently press the cookie flat with your hand. Now you will have a big cookie with M&M's all over one side of it.
Transfer the cookie to the baking sheet lined with parchment paper. You can bake approximately 6 cookies at a time. Bake for about 12 minutes, or until the edges of the cookies are just beginning to get brown.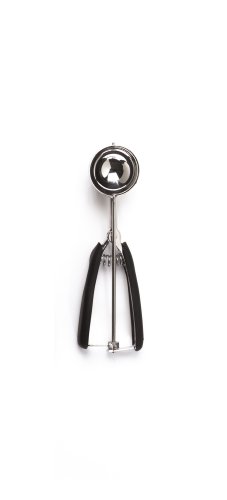 OXO Large Cookie Scoop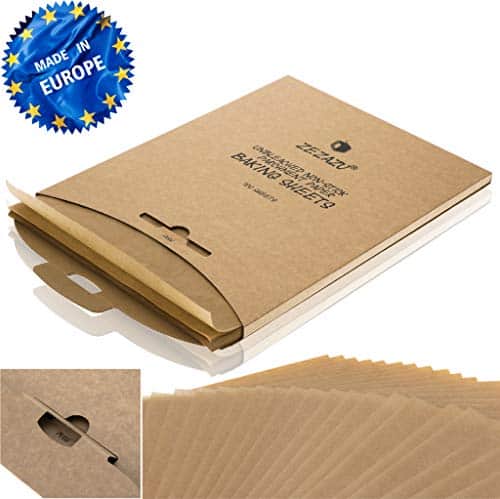 ZeZaZu Parchment Paper Sheets for Baking – MADE IN EUROPE – Precut 12×16 inch (100 Sheets) -RECLOSABLE PACK- Exact Fit for Half-Sheet Baking Pans, Unbleached, Non-stick, Dual-Sided Siliconized Coating

Let the cookies cool on the cookie sheets for at least 5 minutes before you remove them from the sheets. Allow to cool on a wire baking rack for at least 30 minutes before serving.
The secret to these cookies? The oatmeal helps them keep their shape and turn out perfect looking every time.
Related Recipes
Follow my baking board on Pinterest.