I tried my first lavender latte a couple of years ago, and I was hooked! You can buy lavender syrup to make your own lavender lattes at home, but I wanted to try making my own. I had made lilac syrup in the past, but not lavender. I decided to give it a try today, and I can't wait to add it to my lavender latte or my next batch of lavender lemonade. Yum! You can also add this syrup to your favorite cocktails, mocktails, iced tea, or soda.
This post may contain affiliate links.
Simple syrup is actually very easy to make. It's just sugar and water, and you can add flavoring to it if you like. It can be stored in the refrigerator for a week or two, or you can process it in a boiling water canner to extend its shelf life. I've canned a number of different simple syrups over the years. Here are some of my favorite simple syrup recipes:
Lavender Simple Syrup
Ingredients:
*Note: You can use dried lavender that you have purchased or that you have harvested and dried yourself. Just keep in mind that there are different types of lavender, and some are more suited for cooking than others. Lavender used for culinary purposes has a milder flavor than lavender that isn't intended for use in recipes.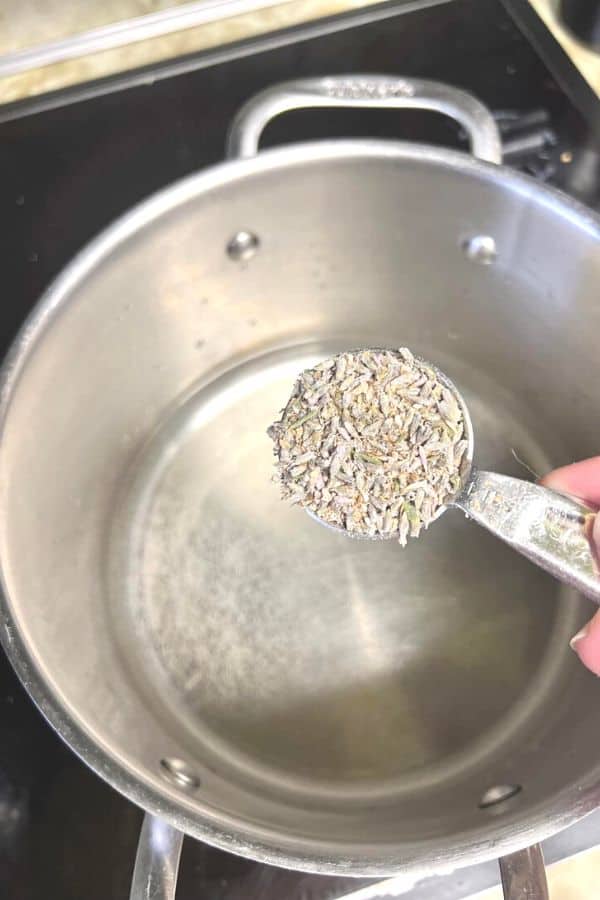 This recipe makes approximately 6 cups or 3 pints of lavender syrup. You can adjust the proportions of the recipe to make more or less syrup, just make sure that your ratio is 1 cup water to 2 cups sugar unless you are not going to can it. In that case you can use less sugar if you like.
Combine water and dried lavender in a large sauce pan and bring to a simmer. Boil for about 5 minutes and then add the sugar. After the sugar has melted, simmer lavender mixture for 15 minutes.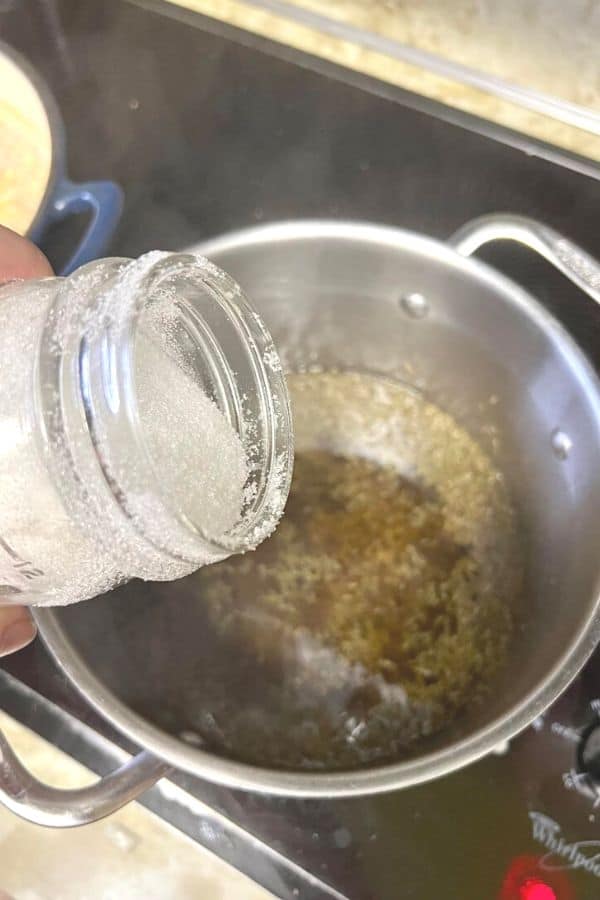 Let the mixture sit for 10-15 minutes so that the syrup absorbs more of the flavor of the lavender, then strain the liquid through a small fine mesh strainer into sterilized canning jars.
If you're going to just refrigerate the syrup, let the syrup cool completely and then store in the refrigerator for 1-2 weeks.
Canning Instructions:
If you want to extend the shelf life of your lavender syrup, when you fill the sterilized canning jars, fill the jars leaving 1/2 inch head space at the top of each jar. You can easily measure the head space with this inexpensive canning funnel.
Wipe the rims of the jars with a damp towel, and then place a sterilized canning lid and ring on each jar. Place the jars in a boiling water canner and fill the canner with water so that the water is 1 inch above the tops of the jars.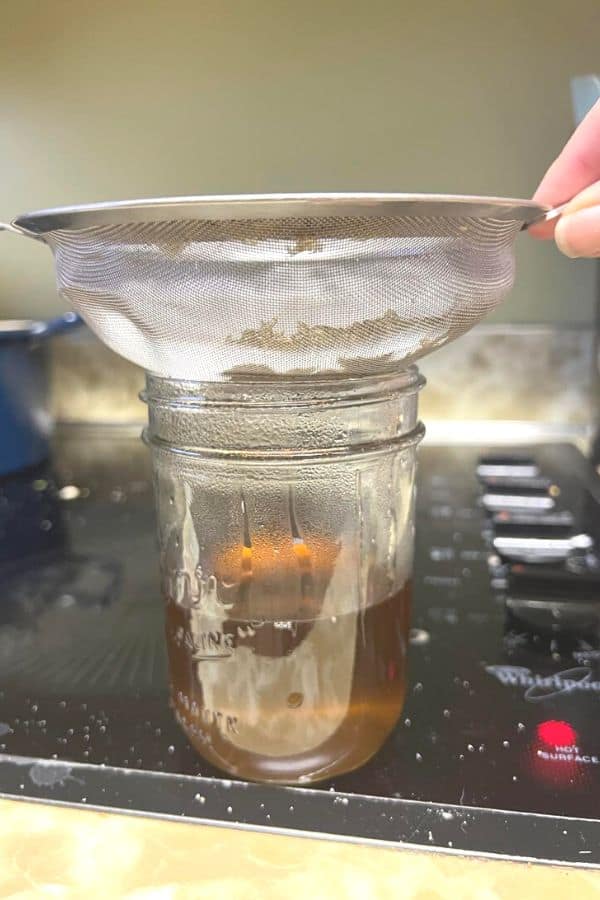 Bring the water to a complete boil. Process the jars in the boiling water for 10 minutes. Remove the jars from the boiling water canner and let sit on the kitchen counter until they have completely cooled.
Cooled jars can be stored in your kitchen pantry for 1-2 years.
Follow my canning and preserving board on Pinterest.