I have been growing grapes in my garden for several years, and I have been fascinated with the process. Even though I don't perfectly prune or care for my grapes they still come back year after year, producing lots and lots of grapes. One of the questions I often hear is what to do with homegrown grapes? If you have a lot of grapes every year too, you are likely wondering the same thing.
This post may contain affiliate links.
What Can I Do with Lots of Grapes?
I have found a number of ways to preserve grapes from the vine. Every year I try to find at least one new recipe to try. Last year I made homemade raisins for the first time, and it was a great success.
I also love to make grape jelly and homemade grape juice from homegrown grapes.
How to Make Grape Juice
Homemade grape juice is really easy to make if you have the right equipment. I use a jelly bag to strain the juice from the grapes before canning.
Grape juice is one of my favorite grape recipes. You can make grape juice with either green grapes or purple grapes.
Canning is the easiest way to preserve and store fresh grape juice. Here is my recipe for how to make grape juice. There's even a step by step video included if you need it.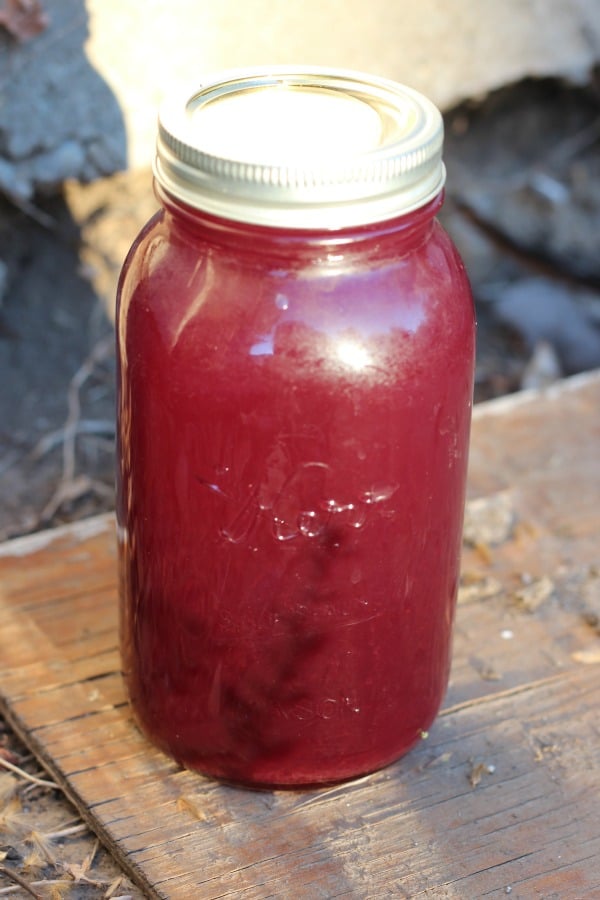 How to Make Grape Jelly
I used to think that making grape jelly was really hard, but it's actually really easy with a jelly straining bag. Straining grapes for jelly is not hard, just make sure you get the jelly bag. It will make your life a whole lot easier.
I made homemade jam for years before I was brave enough to try making homemade jelly, but when I had a bunch of grapes to do something with, that gave me the motivation to finally try making grape jelly for the first time. I'm so glad I did! My kids love homemade grape jelly.
You can use green or purple grapes for making jelly. Here is my recipe for canning grape jelly. There is also a step by step video if you need it.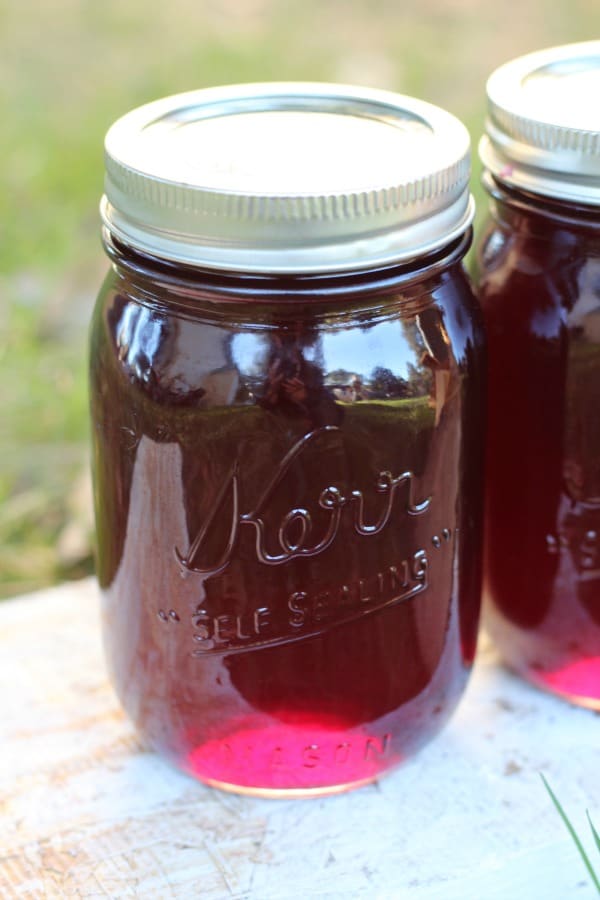 How to Make Homemade Raisins
Last year I used fresh grapes to make homemade raisins for the first time. I made them with my Excalibur food dehydrator. I seriously don't know how I got anything done before I got that dehydrator. I use it all the time, and it's perfect for making homemade raisins.
Making your own raisins does take a little work, but it really is worth it. They taste so much better than raisins from the store. I store them in canning jars. Here are my instructions for making homemade raisins with a dehydrator. Enjoy!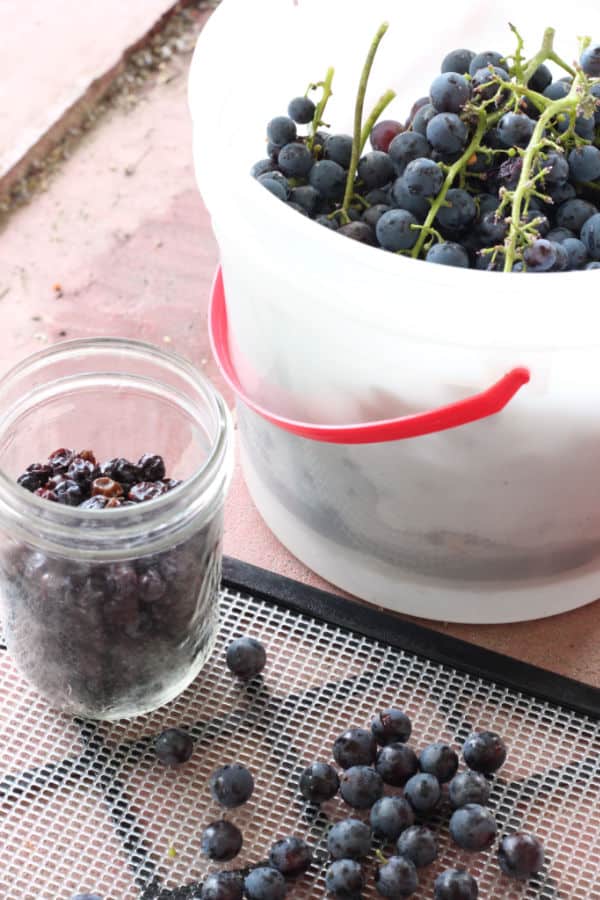 Follow my Canning and Preserving board on Pinterest.
Related Recipes