How to Make Blackberry Pie Filling
This post may contain affiliate links.
I love this time of year, when the blackberries are ripe. I love picking blackberries, even when I get blackberry bush scratches from head to toe. The pain is worth the effort, there is nothing better than fresh blackberries. One of my favorite go-to blackberry recipes is this blackberry jelly recipe. This year I tried canning blackberry pie filling with my fresh blackberries. It is now one of my favorite pie filling recipes for canning.
Canning blackberry pie filling is very easy, but you will need to buy some Clear Jel if you don't already have some on hand.
This recipe makes 2 quarts of pie filling. You will need 1 quart of pie filling to bake one pie. You can double or triple this recipe to make more pie filling.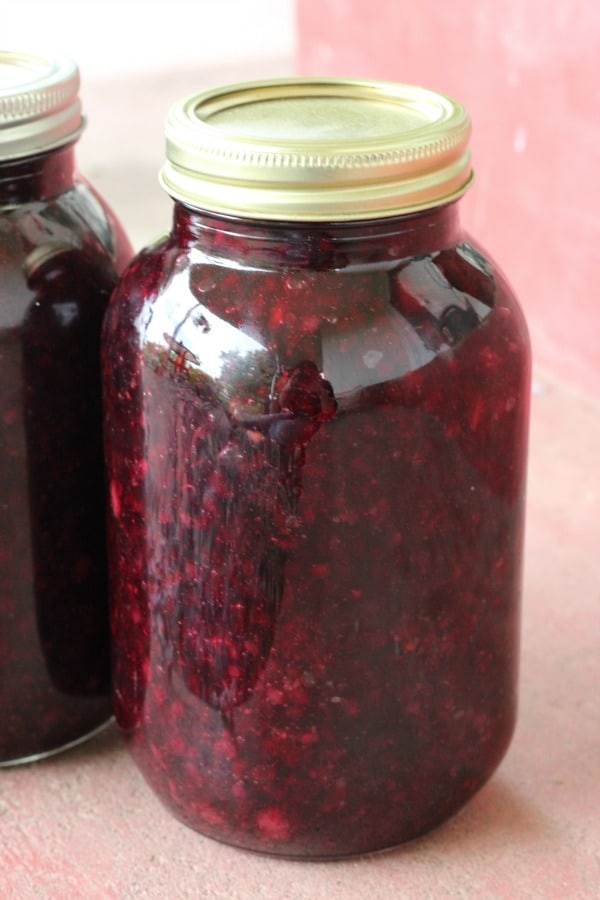 Blackberry Pie Filling Recipe
Ingredients:
7 c. whole blackberries
10 tablespoons Clear Jel
1 1/2 cups sugar or Stevia
2 cups water or grape juice
2 tablespoons bottled lemon juice
Just a couple of notes first. You can use water, grape juice, or some other type of berry juice for this recipe. The fruit juice will give the pie filling more color. You can also add a few drops of red and blue food coloring if you want your pie filling to be more purple in color.
Clear Jel and cornstarch are not interchangeable in canning. You need to use Clear Jel to thicken your pie filling, cornstarch is not safe for canning.
Place the blackberries in a strainer and make sure all of the stems have been removed from the berries. Give them a good rinse.
Place the Clear Jel in a large stock pot and stir in the sugar, mixing them together well. Add the water or juice, and whisk everything together, mixing well.
Heat, stirring constantly, until mixture becomes thick. It will thicken fairly quickly, so make sure to keep a close eye on it. Stir in the lemon juice and cook for another minute.
Stir in the blackberries until the blackberries are evenly distributed.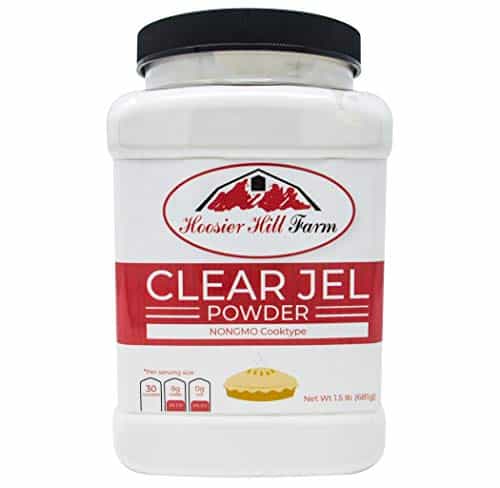 Hoosier Hill Farm Clear Jel, 1.5 Lbs.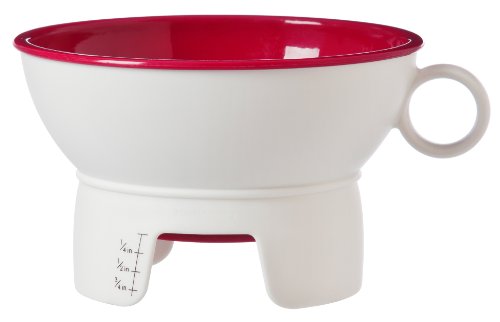 Prepworks by Progressive Canning Funnel for Regular and Wide Mouth Jars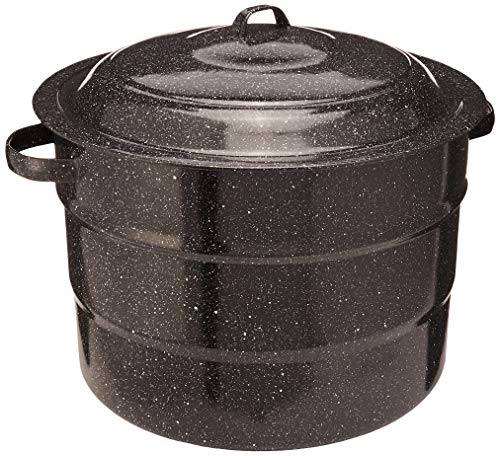 Granite Ware Enamel-on-Steel Canning Kit, 9-Piece

Canning Directions
Pour the hot blackberry mixture into sterilized quart sized canning jars, leaving 1 1/2 inch head space. You need to leave the extra head space because your berries will expand when heated and you will end up with a big mess on your hands if there isn't enough room in the jars for the pie filling to expand.
You can easily measure the head space with this inexpensive canning funnel.
Wipe off the rims of the jars with a damp paper towel or kitchen towel, and place the sterilized canning lids and rings on the jars finger tight.
Place the prepared jars in a boiling water canner, making sure that you have 1 inch of water above the tops of the jars. Bring the water to a boil. Process jars for 30 minutes.
Remove the jars from the canner and place on the kitchen counter to cool. If one of your jars does not seal, just place it in the refrigerator and use it in the next week. You can also re-process jars with new lids and rings. Sealed jars can be stored in a cool dark place for 1-2 years.
Related Recipes
Follow my canning and preserving board on Pinterest.