How to Make Blackberry Jelly
This post may contain affiliate links.
Most people have a strong personal preference for jam vs. jelly. When you make jam, you leave pieces of fruit in the jam, and it is thick. When you make jelly like this blackberry jelly recipe, all of the fruit and seeds are removed, leaving just the juice. Then you prepare the jelly from the juice.
I've made and canned blackberry jam several times, and my family really didn't care for all the seeds in the jam.
New to canning or pressure canning? I can help! Click here to get access to my complete list of step-by-step canning courses.

I normally like jam, but blackberries do tend to have lots of seeds. I decided to try canning blackberry jelly instead this year, and it was so worth it! Blackberry jelly is now one of my favorite top 10 easy homemade jelly recipes for beginning canners.
It is a little extra effort making the jelly, but the flavor is out of this world. And no seeds!
(New to boiling water canning and want to watch me prepare this recipe? This video will show me canning blackberry jelly step by step.)
Blackberry Jelly Recipe
Ingredients:
5-6 c. blackberries
5 c. sugar
1 pkg. or 6 tbsp. powdered pectin*
1/4 tsp. butter
*Note: If you are going to make a lot of jam and/or jelly, then you HAVE to try this powdered pectin that you can buy in bulk from Amazon. Six tablespoons of this pectin is the equivalent to one box of Suregel pectin. This is the ONLY way to buy pectin inexpensively if you are going to buy a lot of it (like I do!).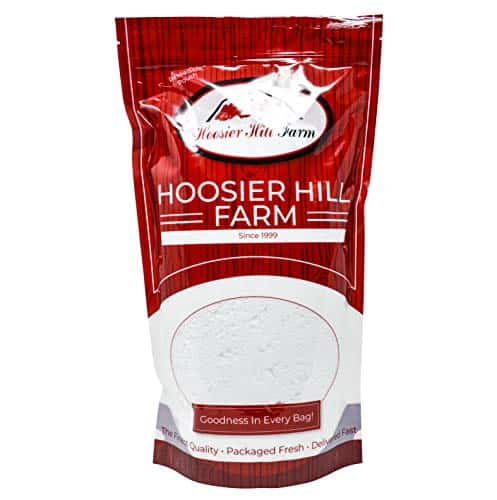 Hoosier Hill Fruit Pectin, 2 lb bag

You can prepare this recipe with any kind of berry. You can also combine berries if you want a mixed berry jelly. Just make sure you end up with 3 1/2 c. juice to prepare the jelly.
Wash blackberries and remove stems.
Place blackberries in large stock pot with about 1 c. water to keep them from sticking to bottom of pot. Bring to boil and simmer for about 10 minutes, or until blackberries are soft.
Extract juice from blackberries with a jelly bag or fine mesh strainer. Measure juice, adding a little water if necessary to get exactly 3 1/2 cups of juice.
Pour blackberry juice into a large stock pot. Sprinkle the pectin on top of the juice and use a whisk to mix it together. Stirring constantly, heat until boiling. Boil for one minute.
Add the butter and return to a boil. Add the sugar to the pot all at one time (measure it and have it ready ahead of time). Stir until sugar is dissolved. Return to a boil and boil for one minute.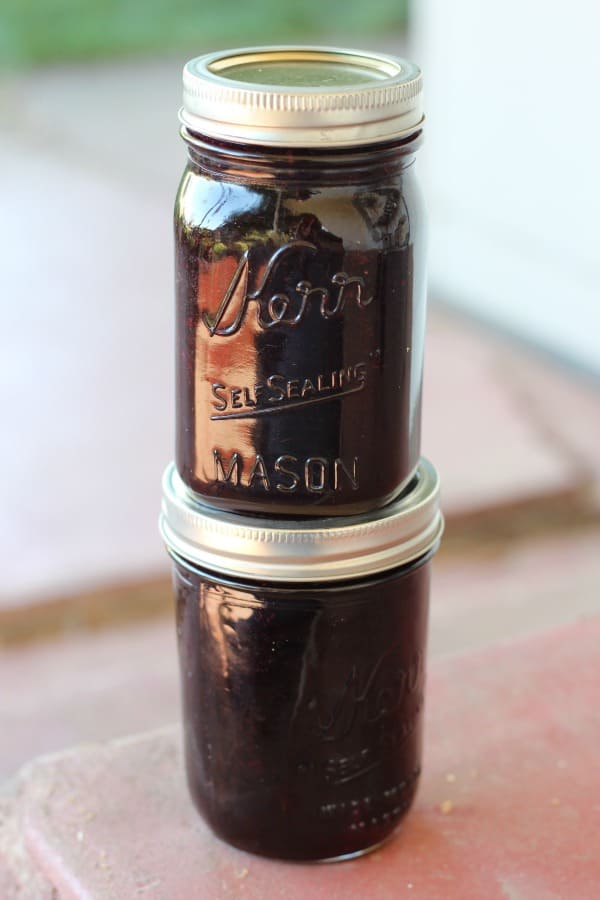 Canning Directions
Remove the pan from the heat. Remove any foam with a metal spoon. Ladle the jelly into hot sterilized jars, leaving ¼ inch head space. You can easily measure the head space with this canning funnel.
Process the jars in boiling water canner for 5 minutes.
Note: Jelly can take from several hours to several days to completely set. Place the jars on a towel on the kitchen counter to cool and don't disturb them for several days so the jelly has time to set. If after several days the jelly is still not set, then follow these instructions.
Yield: 3 or 4 pints or 7 or 8 half-pints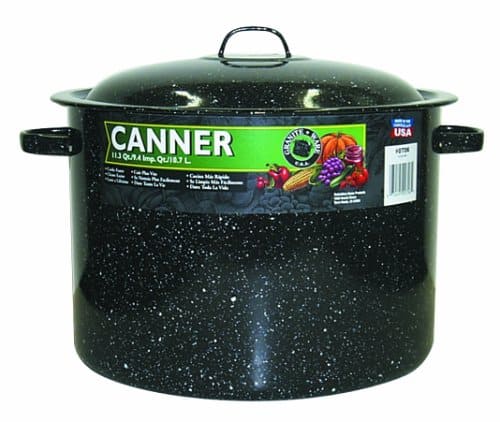 Granite Ware Covered Preserving Canner with Rack, 12-Quart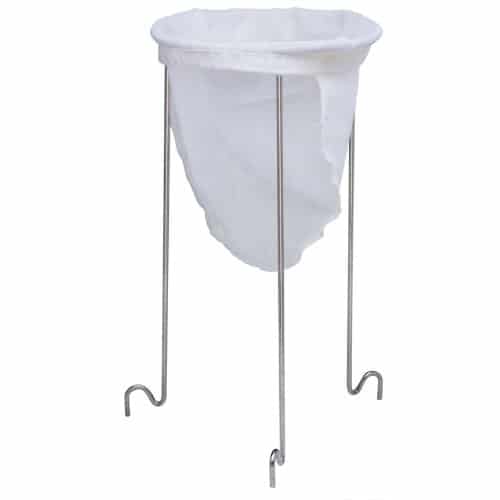 Norpro Jelly Strainer Stand with Bag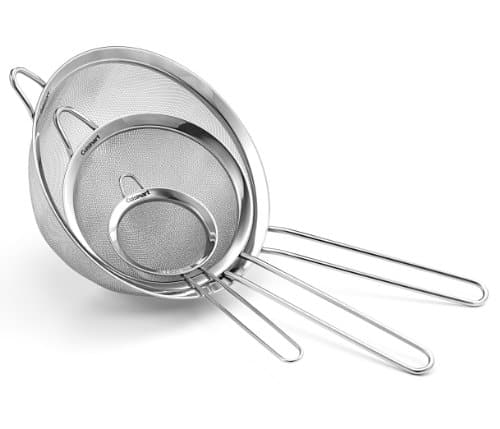 Cuisinart CTG-00-3MS Set of 3 Fine Mesh Stainless Steel Strainers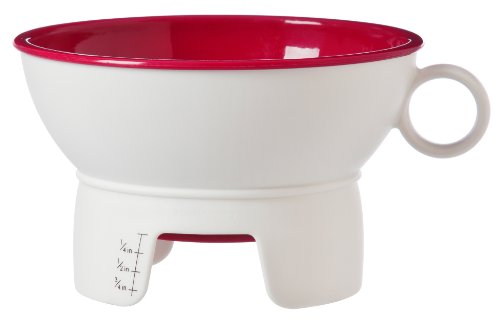 Prepworks by Progressive Canning Funnel for Regular and Wide Mouth Jars

Related Jelly Recipes
Did You Try this Recipe?
Tag @creativehomemaking on Instagram and hashtag it #creativehomemaking
Follow my canning and preserving board on Pinterest.
Canning Blackberry Jelly