How to Make Dandelion Jelly
This post may contain affiliate links.
I've always wanted to try making dandelion jelly. It sounds a little weird, but everyone says it tastes like honey. Well guess what? It does! (Dandelions also have many health benenfits). Dandelion jelly is now one of my favorite top 10 easy homemade jelly recipes for beginning canners.
Dandelion jelly is really easy to make. You just need to harvest some fresh dandelions on a sunny day. Make sure that the dandelions are in an area where they have not been treated with any pesticides or sprays.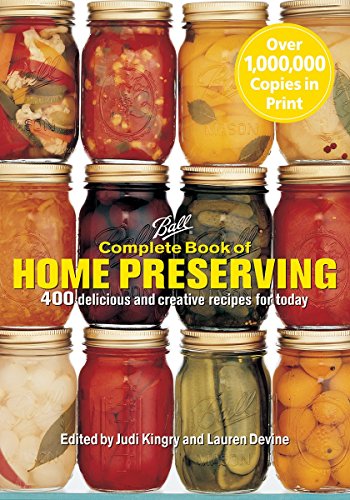 Ball Complete Book of Home Preserving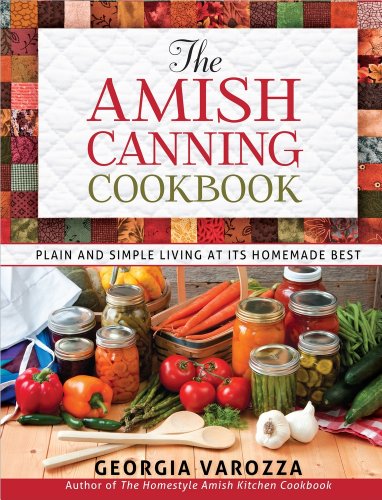 The Amish Canning Cookbook: Plain and Simple Living at Its Homemade Best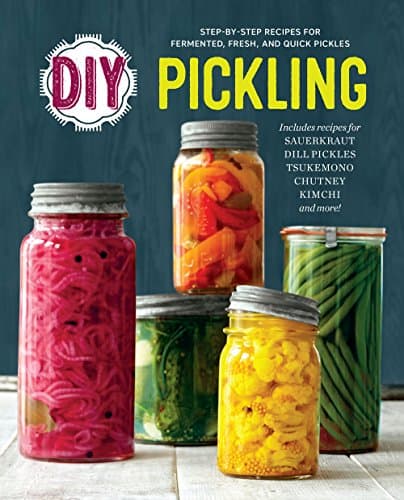 DIY Pickling: Step-By-Step Recipes for Fermented, Fresh, and Quick Pickles

You will need about 2 cups of dandelion flowers to complete this recipe. This recipe will make about 3 pints or 6 half pints of jelly.
New to boiling water canning? Watch the video below and watch me prepare this recipe step by step.
Note: Jelly can take several hours or even several days to completely set, so it's important not to disturb the jars after you remove them from the boiling water canner. Moving them can cause the jelly not to set properly. If after a couple days the jelly is still not set, then follow these directions.
Note: If you are going to make a lot of jam and/or jelly, then you HAVE to try this powdered pectin that you can buy in bulk from Amazon. Six tablespoons of this pectin is the equivalent to one box of Suregel pectin. This is the ONLY way to buy pectin inexpensively if you are going to buy a lot of it (like I do!).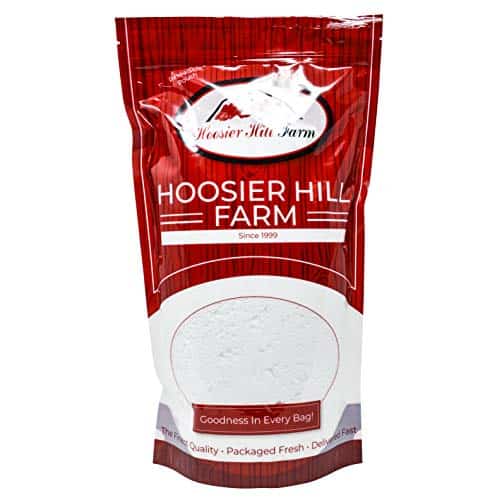 Hoosier Hill Fruit Pectin, 2 lb bag

If you like this recipe you should try these recipes for dandelion lemonade, dandelion iced tea, and dandelion syrup and too. Taste just like honey!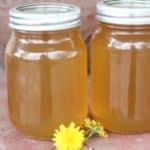 Canning Dandelion Jelly
Easy recipe for canning dandelion jelly.
Ingredients
2

c.

dandelion flowers

4

c.

sugar

1

pkg. or 6 tbsp.

powdered pectin

2

tbsp.

lemon juice

1/4

tsp.

butter
Instructions
Rinse dandelions in a colander and remove stems by snipping them off with a pair of kitchen scissors. Place dandelions in a bowl and cover them with 4 cups of boiling water. You are essentially going to make "dandelion tea."

After the water cools off, place the bowl of water and dandelions in the refrigerator until the next day. It was two days until I got back to mine, but it was just fine.

The next day, run the mixture through a fine mesh strainer to remove the pieces of dandelion. You should end up with a clear liquid. If not, try pouring it through the strainer again.

Measure the tea, adding a little water if necessary to get exactly 4 cups of liquid.

Pour liquid into a large stock pot. Stir in lemon juice. Sprinkle the pectin on top of the juice and use a whisk to mix it together. Stirring constantly, heat until boiling. Boil for one minute.

Add the pinch of butter and return to a boil. Add the sugar to the pot all at one time (measure it and have it ready ahead of time). Stir until sugar is dissolved. Return to a boil and boil for one minute.

Remove the pan from the heat. Remove any foam with a metal spoon. Ladle the jelly into hot sterilized jars, leaving ¼ inch head space, and process in a boiling water canner for 5 minutes.

Remove jars from canner and place on a towel on the kitchen counter to cool. Lids will make a pinging noise when they seal. If a jar does not seal, place it in the refrigerator and eat in the next couple of weeks.

Cooled sealed jars can be stored in the pantry for several years.

Related Jelly Recipes
Did You Try this Recipe?
Tag @creativehomemaking on Instagram and hashtag it #creativehomemaking
Follow my canning and preserving board on Pinterest.