How to Make Pomegranate Jelly
This post may contain affiliate links.
Canning pomegranate jelly is fun and easy. It's now one of my favorite jelly recipes. You use store-bought pomegranate juice to make it, so there's no messing around with straining the juice from pomegranate fruits.
Pomegranate Jelly Recipe
Ingredients:
4 c. pomegranate juice
4 1/2 c. sugar
1 pkg. or 6 tbsp. powdered pectin
1/4 c. lime juice
1/4 tsp. butter
Note: If you are going to make a lot of jam and/or jelly, then you HAVE to try this powdered pectin that you can buy in bulk from Amazon. Six tablespoons of this pectin is the equivalent to one box of Suregel pectin. This is the ONLY way to buy pectin inexpensively if you are going to buy a lot of it (like I do!).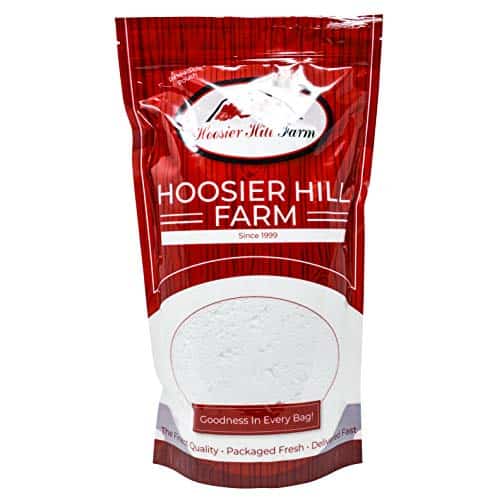 Hoosier Hill Fruit Pectin, 2 lb bag

Combine the pomegranate juice and lime juice in a large stock pot. Sprinkle the pectin on top of the juice mixture and use a whisk to mix it together. Stirring constantly, heat until boiling. Boil for one minute.
Add the butter and return to a boil. Add the sugar to the pot all at one time (measure it and have it ready ahead of time). Stir until sugar is dissolved. Return to a boil and boil for one minute.
Canning Instructions
Remove the pan from the heat. Remove any foam with a metal spoon. Ladle the jelly into hot sterilized jars, leaving 1/4 inch head space. You can easily measure the headspace with this inexpensive canning funnel.
Process in a boiling water canner for 10 minutes.
Yield: 3 pints or 6 half-pints
Related Jelly Recipes
Follow my canning and preserving board on Pinterest.