A few months ago I researched using banana peels to fertilize houseplants, and discovered there are also many banana peel uses outdoors in the garden!
This post may contain affiliate links.
Are Banana Peels Good for All Plants?
Yes banana peels make great fertilizer for most plants. They contain potassium that is essential for your plants to grow strong roots and stems. Banana peels also contain phosphorus, calcium, and magnesium, which are also important for plant growth.
Some plants do require more potassium than others, however. Tomatoes, hydrangeas, and roses are examples of potassium loving plants.
Simple soil test kit that includes pH preference list for over 450 plants

How Do You Prepare Banana Peels for Fertilizer
There are several ways you can use banana peels to make fertilizer for your garden. One of the ways is to make a tea from the banana peels. To make a small batch of banana peel tea, just fill a quart sized with water and add the chopped up peel from one banana to the water.
Let the peels sit in the water at room temperature for several days then remove the peels from the water. Use the banana peel tea to water your plants.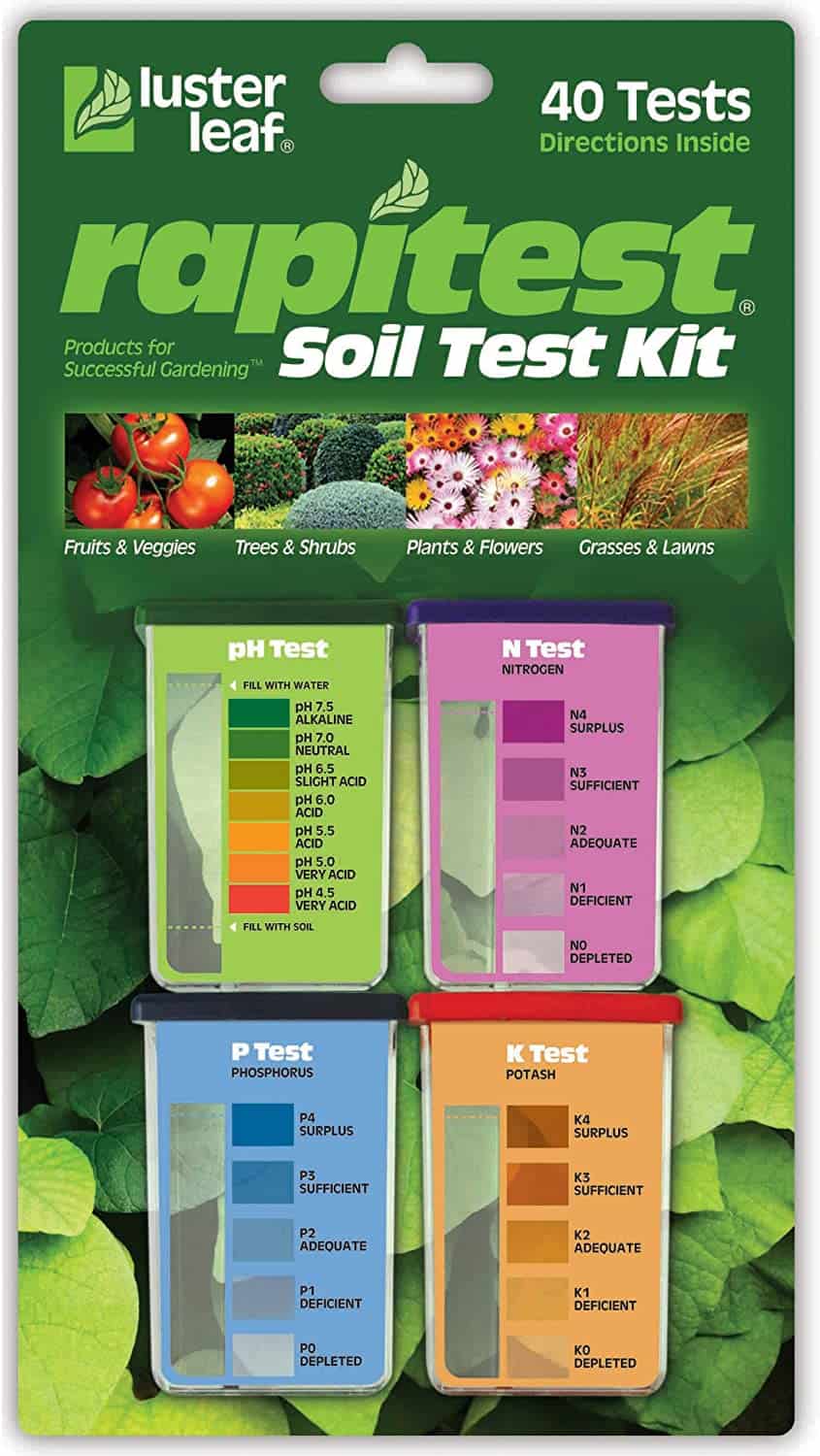 Rapitest Test Kit for Soil pH, Nitrogen, Phosphorous and Potash

Banana Peel Fertilizer for Tomatoes
Because potassium encourages large fruits and flowers in plants, banana peels make the perfect natural fertilizer for tomatoes. It helps keep your tomatoes plants large and healthy.
Just cut up the peels from several bananas and bury them around the bases of your tomato plants.
If you have aphids bothering your tomato plants, you will find that banana peels are also great for repelling aphids. Aphids do not like the smell of the banana peels.
Banana Peels for Hydrangeas
Banana peels also make a great fertilizer for hydrangeas. Use the peels from two or three bananas per plant. Chop the peels into small pieces and bury them around the base of each plant.
Using banana peels as a fertilizer for your hydrangeas will also help to repel aphids.
Banana Peel Fertilizer for Roses
There are several ways to use banana peels to fertilize roses. You can either bury them around the bases of the plants, as described above for hydrangeas, or you can use the banana peel tea as described above. Both work well for fertilizing your rose bushes and will encourage your roses to grow big beautiful blooms.
I hope you find these banana peel uses in the garden helpful. DIY banana peel fertilizer is a great way to recycle food waste, as well as grow healthy flowers and vegetables in your garden.
Follow my gardening board on Pinterest.
Related Articles