People have a lot of questions about how to reheat a baked potato. Especially if you have just made baked potatoes for a crowd, you more than likely have baked potatoes left over and are wondering what to do with them! Here are answers to the most common questions about reheating baked potatoes.
This post may contain affiliate links.
Is it Safe to Reheat a Baked Potato?
It is totally safe to reheat a baked potato as long as it has been properly cooled and stored after it was baked the first time. Baked potatoes should be cooled all the way before being placed in the refrigerator.
The Idaho Potato Commission recommends that you remove baked potatoes from the foil and store them in the refrigerator in a glass or metal pan with plastic wrap or foil covering the pan.
How to Reheat Baked Potatoes in the Microwave
Reheating baked potatoes in the microwave is the quickest way to reheat them. To keep your baked potatoes from drying out in the microwave, cut the baked potato in half and place a damp paper towel over each half before heating.
Heat the baked potato in the microwave for about 2 minutes, or until heated through.
How to Reheat a Baked Potato in an Air Fryer
Reheating your baked potatoes in an air fryer will help keep them crispy. Heat your air fryer to 350 degrees and heat the potatoes for about 3 minutes, or until heated through.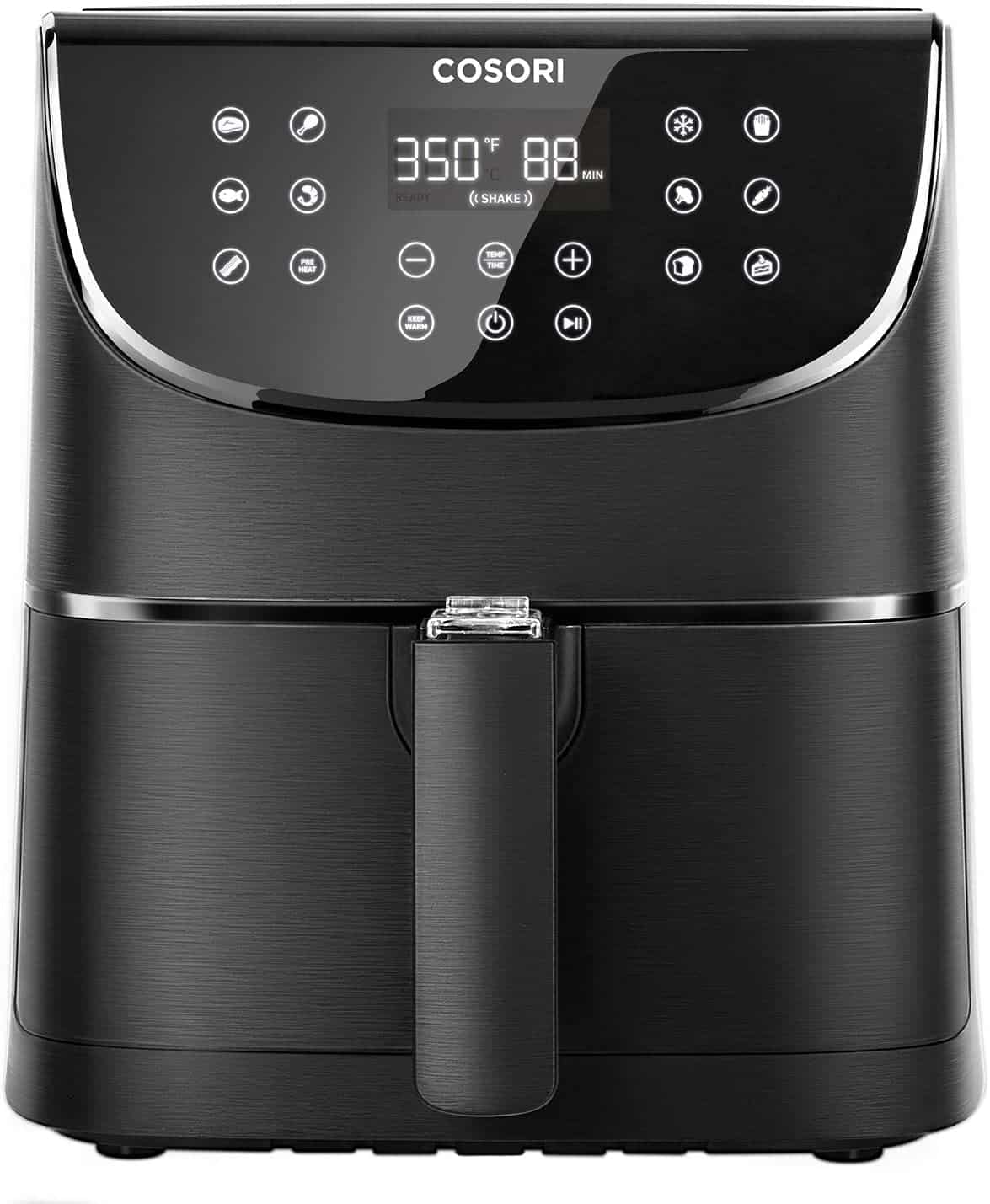 COSORI Air Fryer,Max XL 5.8 Quart,1700-Watt Electric Hot Air Fryers Oven & Oilless Cooker for Roasting,LED Digital Touchscreen with 11 Presets,Nonstick Basket,ETL Listed(100 Recipes)

How Do You Reheat a Baked Potato in Foil?
It's best to remove the foil from baked potatoes before refrigerating them, so there is no need to put the foil back on the potatoes when you reheat them.
However, it is a good idea to line your cookie sheet with foil when reheating the potatoes in the oven. This will keep the potatoes from sticking to the pan.
Reheat Baked Potatoes on the Grill
To reheat baked potatoes on a grill, just wrap the potatoes in foil if they are not already, and place them on the grill. Heat for about 10 minutes, or until heated through.
Reheating Frozen Baked Potatoes
Baked potatoes can be reheated directly from the freezer. Place the unwrapped potatoes in a baking dish, cover the dish with aluminum foil, and bake at 425 degrees for about 40 minutes, or until heated through.