I don't know about you, but I LOVE hummus. But it is expensive! And these days when I'm trying not to run to the store every time we are craving something, I'm realizing it's better to make it at home myself. I'll admit this probably isn't exactly an authentic hummus recipe. But it is very easy to make and this hummus recipe doesn't include tahini, which you probably don't have on hand anyway!
This post may contain affiliate links.
For this recipe you will need some canned garbanzo beans (also called chick peas). You can buy these really inexpensively at the store, OR you can get a hold of a large quantity of dried garbanzo beans (like I did) and can them yourself. Click here to find out how I can garbanzo beans in my pressure canner.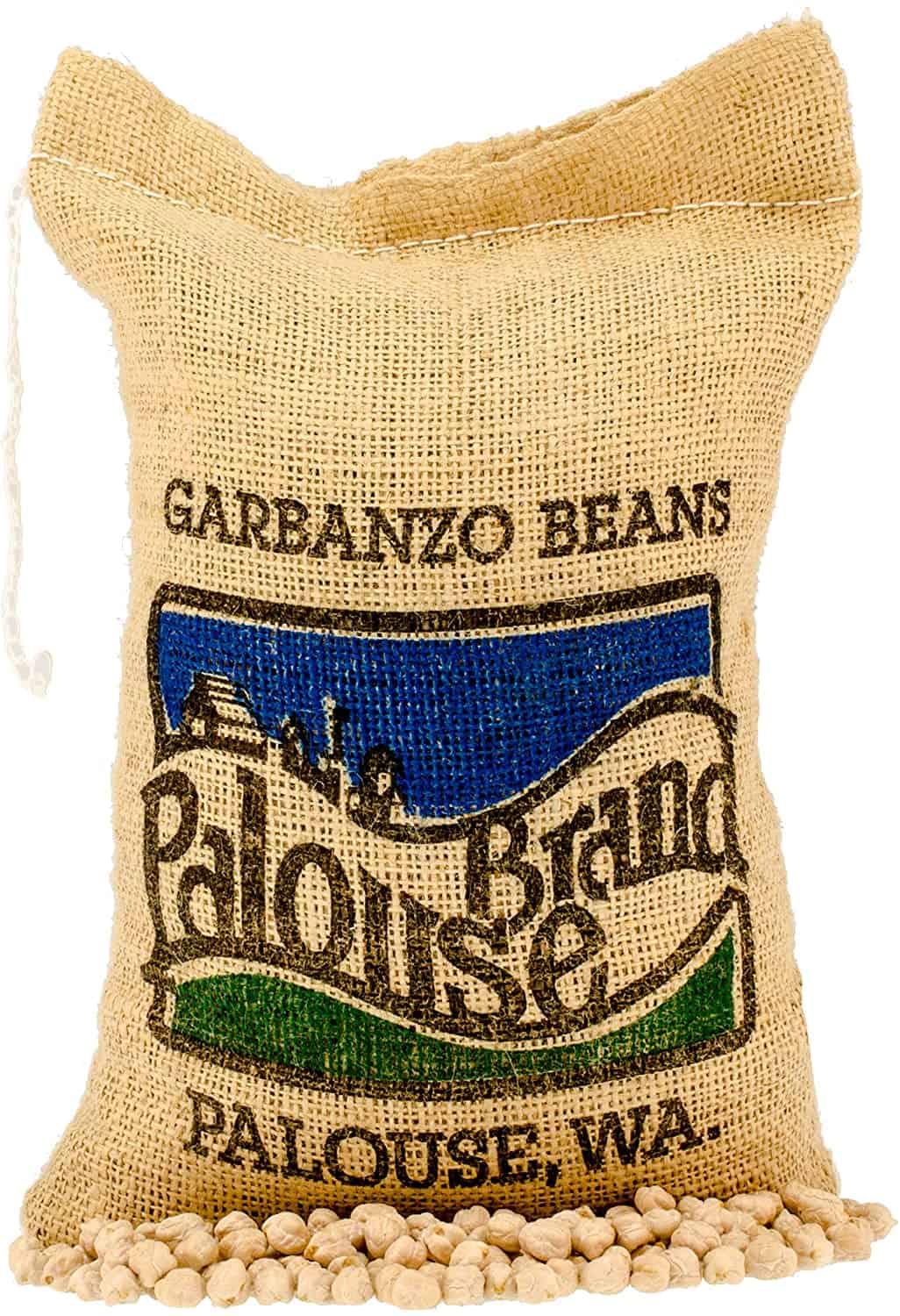 Garbanzo Beans aka Chickpeas or Ceci Beans | 5 LBS | Non-GMO Project Verified | 100% Non-Irradiated | Certified Kosher Parve | USA Grown | Field Traced

Yes, it is possible to can garbanzo beans yourself. Six cups of inexpensive dried beans will result in nine glorious pints of canned garbanzo beans. And that, my friends, is A LOT of homemade hummus. But if you don't have any homemade canned beans laying around, canned beans from the store will work just fine.
As I said, this probably isn't a completely authentic recipe, but I used what I had on hand, and it tasted AMAZING. To me it tasted like any hummus I've purchased at the grocery store.
Easy Hummus Recipe
Ingredients:
2 c. canned garbanzo beans
2 tbsp. olive oil
1 tsp. salt
Juice from half a lemon
1 tsp. minced garlic
1 tsp. cumin
1/4 c. sesame seeds
*Note: I stated that this recipe doesn't contain tahini, as most hummus recipes do. In case you don't know, tahini actually is just ground sesame seeds. So if you are not wanting sesame seeds in your hummus, just leave them out. If you're just not wanting to spend the money on the tahini, it is cheaper to just throw the sesame seeds in than to buy the tahini.
Place all of the ingredients in your blender or food processor and process until smooth! That's it! Refrigerate any leftovers.
This hummus can be served with tortilla chips, pretzels, bagel chips, vegetables, or spread on sandwiches. Yum!
Follow my Favorite Recipes board on Pinterest.
Related Recipes