I have tried a lot of different jam recipes in the past couple of years. So far the all-time favorite has been apple pie jam. However, I have to say that this recipe for canning strawberry lemonade jam may be a new favorite. It is one of my favorite recipes for canning strawberries.
This post may contain affiliate links.
Strawberry lemonade jam is basically just strawberry jam with extra lemon juice added. It is really good, and very easy to make.
The original recipe calls for fresh lemon juice, but I used bottled lemon juice and it turned out great, so you can use either one. (Most canning recipes call for bottled lemon juice anyway because it has a more consistent acidity level then fresh lemons).
This recipe makes approximately 3 pint jars or 6 half pints.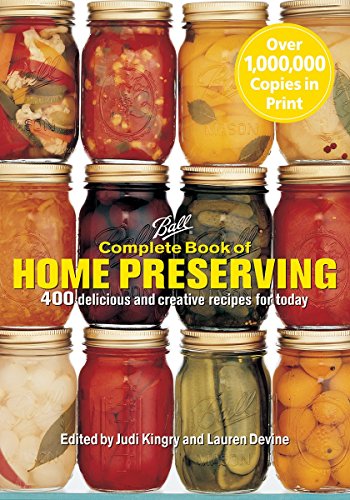 Ball Complete Book of Home Preserving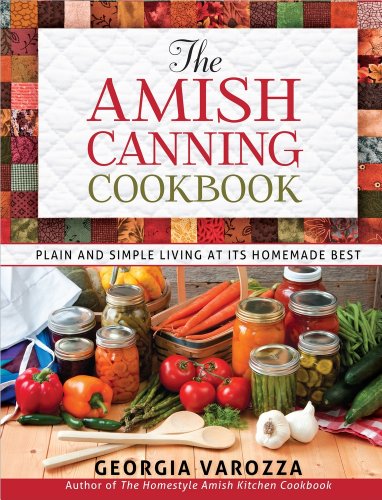 The Amish Canning Cookbook: Plain and Simple Living at Its Homemade Best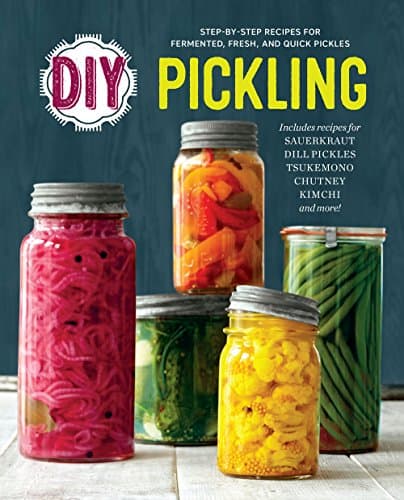 DIY Pickling: Step-By-Step Recipes for Fermented, Fresh, and Quick Pickles

Step by Step Canning Video
Are you new to boiling water canning and want to watch me prepare this recipe step by step? This video will show you that canning strawberry lemonade jam really is easy!
Strawberry Lemonade Jam Recipe
Ingredients:
4 c. crushed strawberries*
1 c. lemon juice
2 tbsp. lemon zest (optional)
7 c. sugar
1 box powdered pectin*
*Note: If you are going to make a lot of jam and/or jelly, then you HAVE to try this powdered pectin that you can buy in bulk from Amazon. Six tablespoons of this pectin is the equivalent to one box of Suregel pectin. This is the ONLY way to buy pectin inexpensively if you are going to buy a lot of it (like I do!).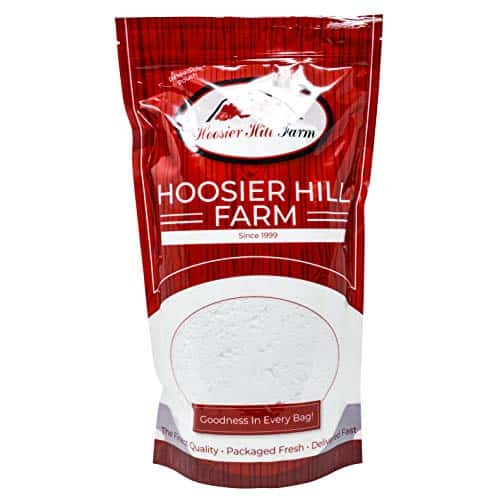 Hoosier Hill Fruit Pectin, 2 lb bag

Trying to convert strawberry measurements? Take a look at my strawberry equivalents.
Wash and sterilize your canning jars, lids, and screw bands. The easiest way to sterilize them is to run them through the sanitize cycle in the dishwasher and remove them from the dishwasher to use when they are still hot.
Place your boiling water canner on the stove to start heating up while you get the fruit ready for the jars.
Related article: strawberry measures and equivalents
To prepare the fruit, crush the strawberries with a potato masher. You need 4 cups of crushed strawberries for this recipe.
Put the strawberries, lemon juice, and lemon zest together in a large sauce pan. Stir in the pectin. Bring to a rolling boil that cannot be stirred down. Stir in sugar. Add 1 tsp. margarine or butter to reduce foaming, if desired.
Bring to a full rolling boil (a boil that doesn't stop bubbling when stirred) on high heat. Boil exactly 1 minute, stirring constantly. Remove from heat. Skim off any foam with a metal spoon.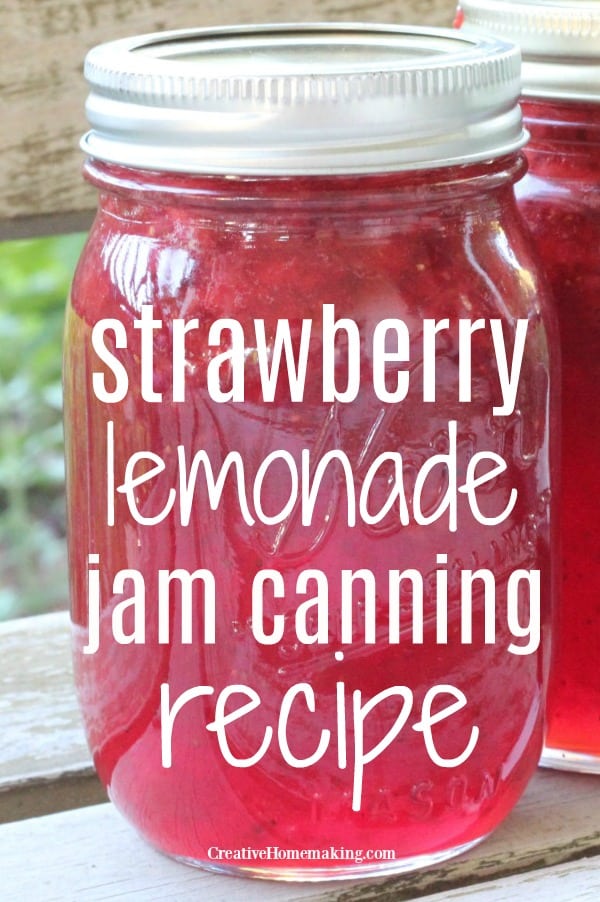 Canning Directions
Quickly ladle fruit into prepared canning jars, within 1/8 inch from the tops of the jars. You can actually measure the head space right on this canning funnel. Wipe the rims of the jars with a damp cloth. Place canning lids and screw bands on the jars.
Place jars on elevated rack in boiling water canner. Water must cover jars by 1 to 2 inches. Cover, and bring water to a gentle boil. Process jars for 10 minutes.
Related article: what to do with a flat of strawberries
Remove jars from boiling water canner and place upright on a towel on the kitchen counter to cool completely. Do not disturb the jars for at least 12 hours. After jars are cool, check seals by pressing middle of lid with finger.
If lid springs back the lid is not sealed. Unsealed jars can be placed in refrigerator to be eaten in the next couple weeks. Sealed jars can be stored for at least 1 year.
More Recipes for Canning Strawberries
Did You Try this Recipe?
Tag @creativehomemaking on Instagram and hashtag it #creativehomemaking
Follow my canning and preserving board on Pinterest.