I love trying new baking recipes during the fall season. A couple of weeks ago I tried out a new recipe for caramel apple bread, and it was amazing! I was recently given a whole bunch of pears so I was looking for some pear recipes. I stumbled on a recipe for pear muffins and decided to give them a try.
These muffins are truly pear muffins. They don't have just a hint of pear, they are full of pears, and also full of flavor. I thought they turned out really good. They are a great way to enjoy fall pears.
These muffins would also freeze well, so if you have a lot of pears you need to use up, make a couple of batches and freeze the muffins in gallon sized ziploc bags.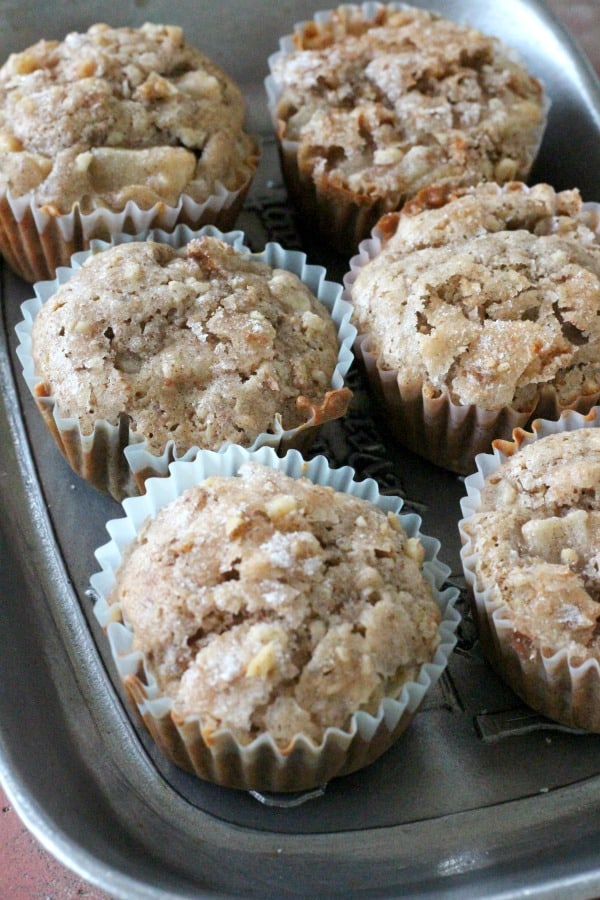 Ingredients:
2 c. flour
1/2 c. sugar
2 tsp. cinnamon
1 tsp. ground nutmeg
2 tsp. baking powder
1/2 tsp. baking soda
1/2 tsp. salt
2 eggs
1 /2 c. vegetable oil
3/4 c. buttermilk
2 tsp. vanilla extract
4 ripe pears, peeled and chopped
1 c. walnuts, chopped (optional)
Topping:
3 tbsp. sugar
2 tbsp. walnuts, chopped*
1/4 tsp. cinnamon
*Chop the walnuts as finely as possible. I like to use a nut grinder like this one. I have an old one that was my mom's, and I love it!
Preheat oven to 375 degrees.
In a small bowl, mix together the topping ingredients, and set aside.
In a large mixing bowl, stir together flour, sugar, cinnamon, nutmeg, baking powder, baking soda, and salt.
Whisk together eggs, oil, buttermilk, and vanilla extract in a separate bowl. Pour the egg mixture into the flour mixture and stir until just barely moistened. The batter will be a little lumpy.
Gently stir in the chopped walnuts and chopped pears with a rubber spatula. Don't overmix the batter.
Spoon the batter into muffin tins that have been lined with cupcake liners. Fill the tins until they are level with the top of the muffin tin.
Sprinkle the topping mixture generously on top of all of the muffins.
Bake for 25 minutes, or until a toothpick inserted into the center of a muffin comes out clean. Cool the muffin pan on a wire baking rack for about 10 minutes. Remove the muffins from the muffin tins and let them finish cooling on the baking racks.
Makes 20-22 muffins.
Like this recipe? You might also like my recipes for crock pot pear butter, pear jelly, or pear ginger jam.
Follow my baking board on Pinterest.
Related Recipes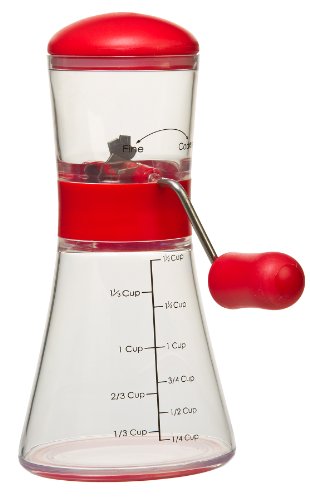 Prepworks by Progressive Nut Chopper with Non-Skid Base, GFNC-2 Removable Base Perfect for Salads, Sundaes, Cookies, Brownies and More!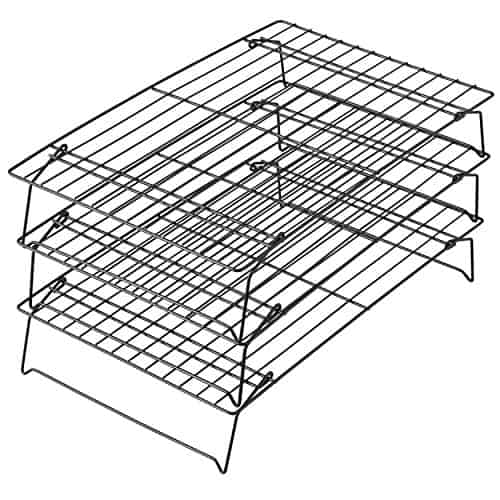 Wilton Excelle Elite 3-Tier Cooling Rack for Cookies, Cakes and More