While organizing my food storage shelves the other day, I ran across some onions that I had stashed away last fall and decided to dehydrate them.
This post may contain affiliate links.
These onions were growing! Several of them had sprouted and had green shoots three or more inches long growing out of them! In the past my reaction would have been to just throw them away, but instead I did a little research, and I ended up finding FOUR different uses for these same onions.
Since I didn't really need any onions at the moment, I dehydrated them in the new food dehydrator
I got for Christmas.
Excalibur 9-Tray Electric Food Dehydrator with Adjustable Thermostat For Temperature Control Patented Technology For faster & Efficient 15 Square Feet Drying Space, Black
Preparing the Onions for Dehydrating
First, I carefully cup open all the onions, and removed the small bulbs that were growing in the middle. These I planted in the garden! I also cut off the bases of the onions and planted those in the garden too.
I next pulled off all the skins and wilted portions and set them aside to save for making homemade chicken broth. Any pieces that weren't good for anything I set aside in a separate pile to place in my compost pile for my garden.
All the good pieces I salvaged I chopped up with my fruit and vegetable chopper
. Another Christmas present, I could not live without this handy kitchen tool, especially for chopping up onions.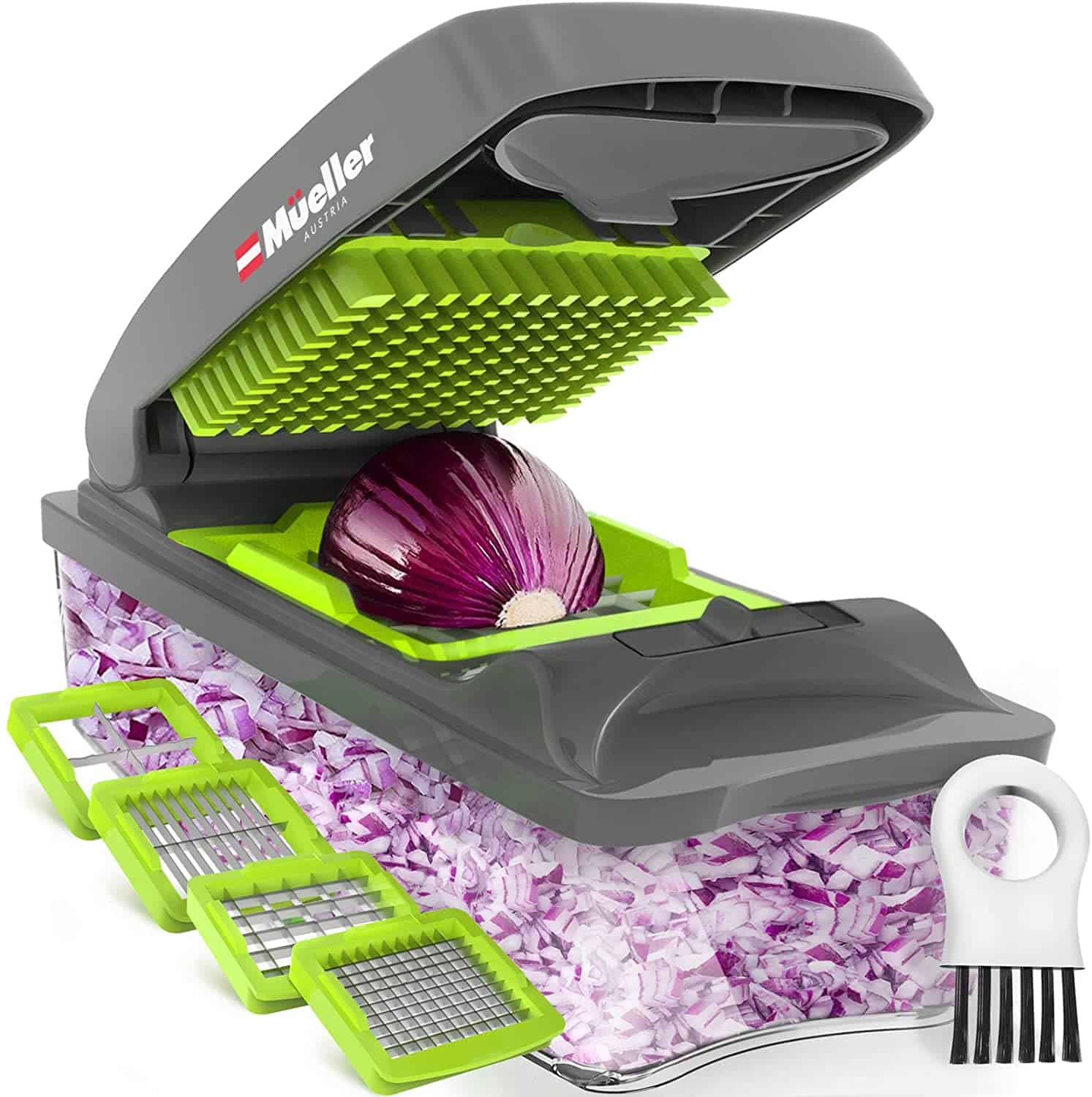 Mueller Vegetable Chopper – Heavy Duty Vegetable Slicer – Onion Chopper with Container – Food Chopper Slicer Dicer Cutter – 4 Blades
I seriously chopped up for huge onions in about two minutes (it would have been even faster if my four-year-old hadn't been helping). I use this gadget ALL the time and love it.
Preparing the Dehydrator Trays
Spray the trays of your food dehydrator with a light misting of cooking spray and then place the onions pieces on the trays. I found that one very large onion approximately filled up one tray of the dehydrator.
Place your dehydrator out on your porch or in your garage while you drying these. The smell of onion will quickly take over your home.
It took about 15 hours for my onions to dry completely. Store them in an airtight container. These are great for adding to soups and casseroles. You will find they retain much of their flavor. Much better flavor than store bought!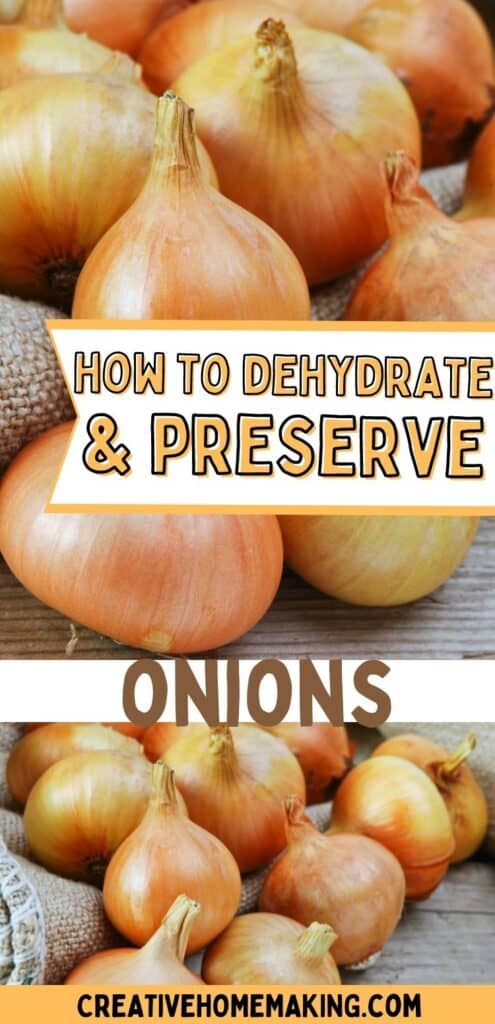 Follow my canning and preserving board on Pinterest.
Related Articles