How to Can Pickled Jalapenos
This post may contain affiliate links.
If you or someone in your family enjoys pickled jalapenos, then you should give this easy canning pickled jalapenos recipe a try. It is one of my favorite easy pickling recipes. You can either can them and store them for later, or you can just store them in your refrigerator, no canning required.
These pickled jalapenos are really easy to make. They are also called "cowboy candy." I made them for my son who eats jars of pickled jalapenos from the store, and he really liked them.
One thing to note…this recipe calls for a lot of sugar, making these pickled peppers quite sweet. My sister loved them and quickly swiped a jar from me to take home, but my son thought they were a little too sweet for him.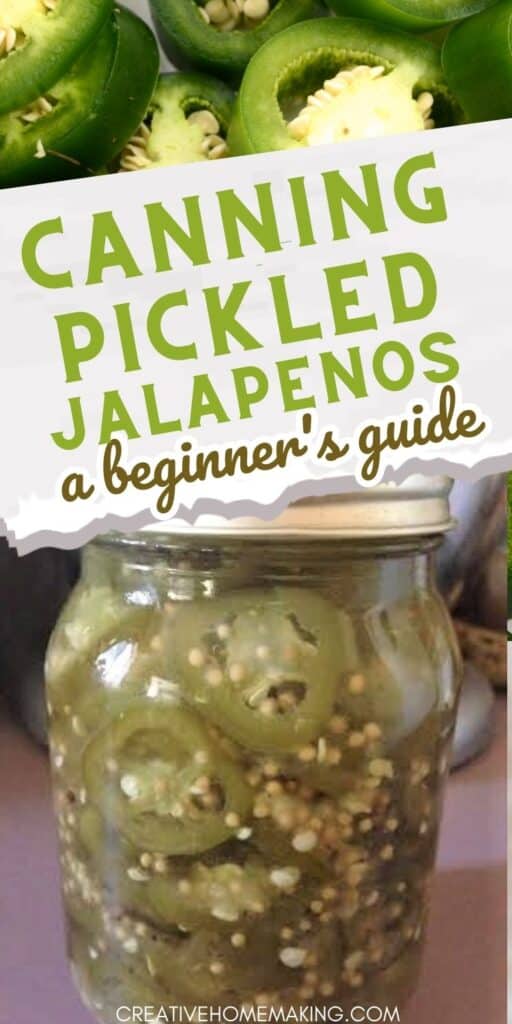 So feel free to cut the sugar in this recipe in half, or leave the sugar out all together if you like. Leaving out the sugar will not affect this recipe so that you cannot can it, if that is what you are going to do with them.
If you didn't grow any jalapenos in your garden this year, during the summer you will likely be able to find them very inexpensively at local produce stands and farmer's markets. That is where I got mine this year, and they weren't expensive at all.
(Click on the video below to watch me making and canning pickled jalapenos, step by step.)
Pickled Jalapenos Recipe
Ingredients:
1 lb. fresh jalapenos
2/3 c. cider vinegar
2 c. sugar
2 tbsp. mustard seed
1/4 tsp. turmeric
1/4 tsp. celery seed
1 tbsp. garlic powder
1/4 teaspoon cayenne pepper (optional)
If you have never sliced up a bunch of jalapenos before, it is a good idea to wear a pair of inexpensive disposable gloves while you are slicing them. I have done it twice now without the gloves, and I wish I hadn't.
If you have any cuts on your hand it will really burn! And even if you can't feel it on your skin, the jalapenos will remain on your skin for about 24 hours, so if you touch your eyes at all during that time, it will really burn. Trust me, it's easier to just wear the gloves.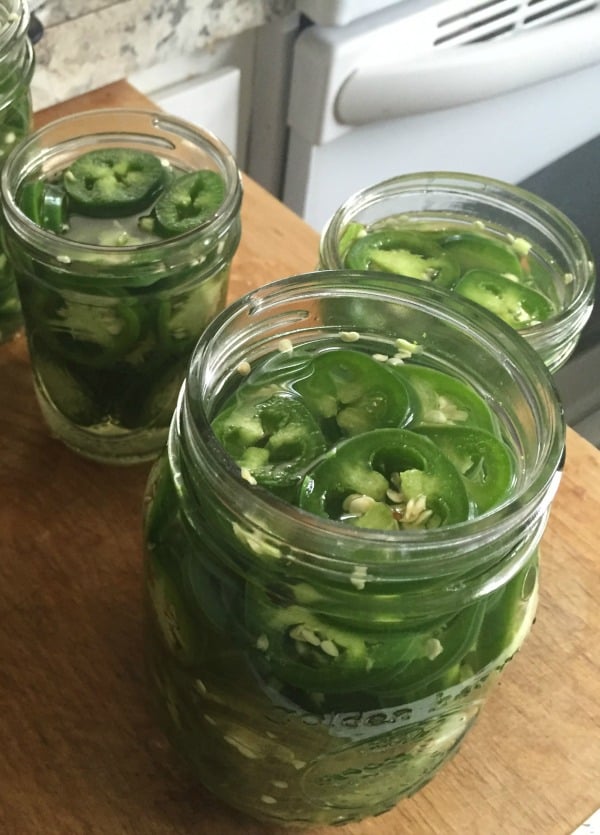 Slice the jalapenos into thin slices. In a small sauce pan mix together cider vinegar, sugar, turmeric, celery seed, mustard seed, garlic, and cayenne pepper. Bring to a boil and reduce heat, simmering for 5 minutes.
Add jalapenos to the pan and simmer for 5 more minutes.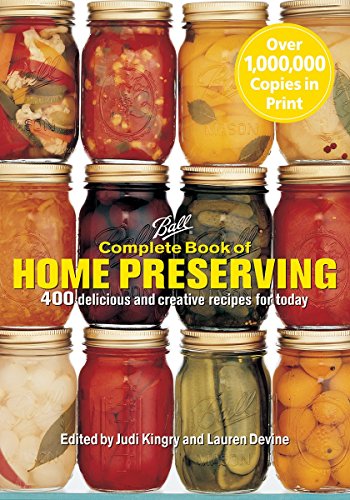 Ball Complete Book of Home Preserving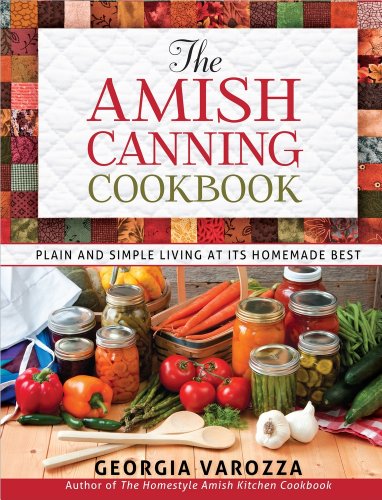 The Amish Canning Cookbook: Plain and Simple Living at Its Homemade Best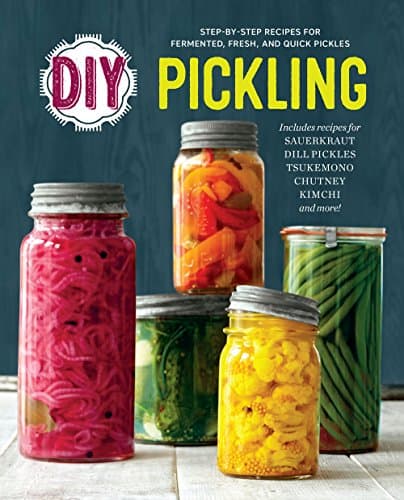 DIY Pickling: Step-By-Step Recipes for Fermented, Fresh, and Quick Pickles

Canning Instructions
Pour jalapeno mixture into sterilized jars. If you are canning them, leave 1/4 inch headspace. Easily measure the headspace with this inexpensive canning funnel.
Process the prepared jars in a boiling water canner for 15 minutes.
If you are not canning them you can pour them into any type of storage container and just store them in the refrigerator. They will last for several months in the refrigerator.
I was really happy with how the first batch turned out. I am going to make some more to give away as Christmas presents!
Note: This recipe makes approximately 2 pints of pickled jalapenos.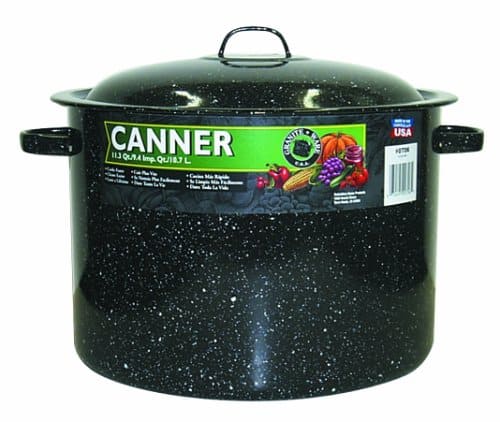 Granite Ware Covered Preserving Canner with Rack, 12-Quart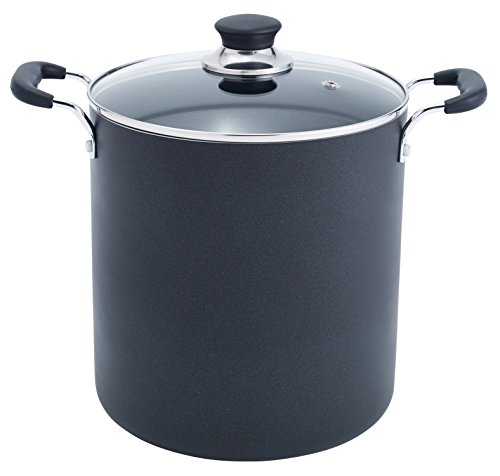 T-fal B36262 Specialty Total Nonstick Dishwasher Safe Oven Safe Stockpot Cookware, 12-Quart, Black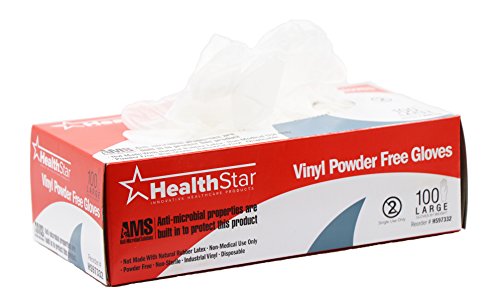 Healthstar Anti-microbial Vinyl Gloves Medium, Disposable, Powder-Free, Food-Safe, Industrial Quality, Comfortable (Box of 100)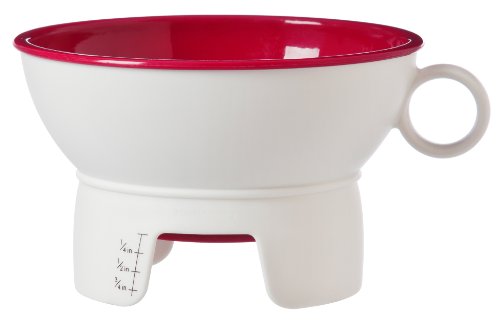 Prepworks by Progressive Canning Funnel for Regular and Wide Mouth Jars

Related Pickle Recipes
Follow my canning and preserving board on Pinterest.