How to Can Grape Jelly
This post may contain affiliate links.
My family didn't used to be a big fan of jelly, so I never was in the habit of making it. I was able to get a large quantity of grapes last year for free, however, so I decided to try making homemade grape juice and grape jelly. Grape jelly is now one of my favorite top 10 easy homemade jelly recipes for beginning canners.
Homemade jelly takes a little longer to make than jam. Jam still has chunks of fruit and seeds in it, and with jelly, you strain all that stuff out until you have a clear liquid. Many people prefer jelly to jam (although I am a jam fan myself!).
Related Article: Best Grapes for Red Wine: A Friendly Guide to Top Varieties
It isn't really hard to make jelly if you have the right equipment. You are definitely going to want to get a jelly bag to make your life easier.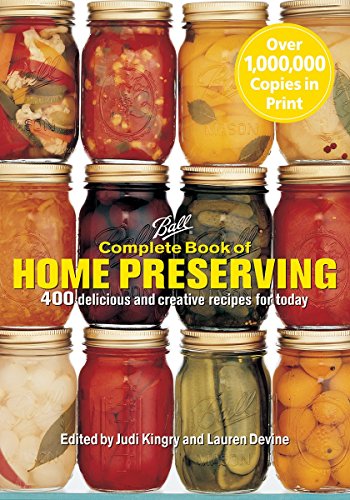 Ball Complete Book of Home Preserving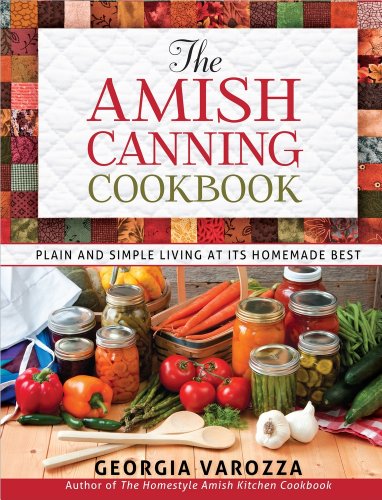 The Amish Canning Cookbook: Plain and Simple Living at Its Homemade Best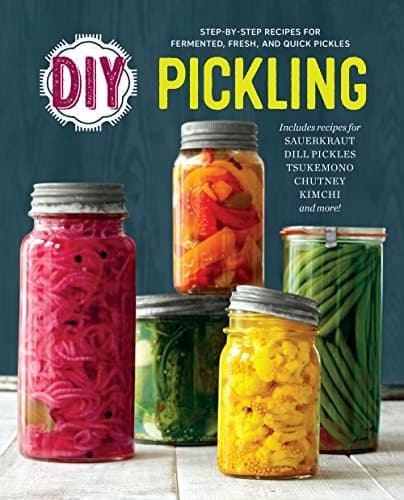 DIY Pickling: Step-By-Step Recipes for Fermented, Fresh, and Quick Pickles

Step by Step Canning Video
New to jelly making? Watch me can grape jelly in this step by step video.
Grape Jelly Recipe
Ingredients:
*Note: If you are going to make a lot of jam and/or jelly, then you HAVE to try this powdered pectin that you can buy in bulk from Amazon. Six tablespoons of this pectin is the equivalent to one box of Suregel pectin. This is the ONLY way to buy pectin inexpensively if you are going to buy a lot of it (like I do!).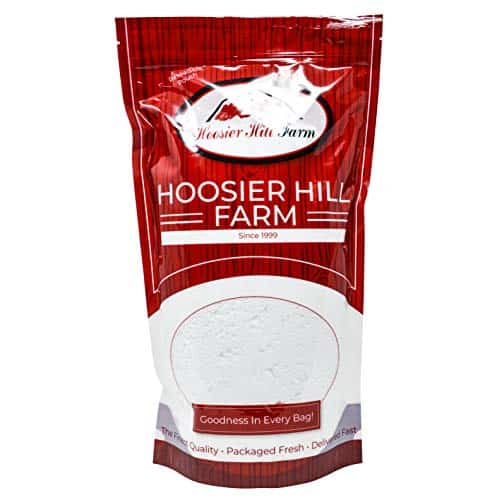 Hoosier Hill Fruit Pectin, 2 lb bag

You can use green or purple grapes to prepare this recipe. Rinse grapes. Place in a large stock pot and add just enough water to cover grapes. Simmer for 10 minutes, until grapes are soft. Mash grapes with a potato masher.
Place grapes in a jelly bag to strain juice. Measure 5 c. juice, adding a little of water if necessary to make exactly 5 cups.
Related Article: Growing Grapes in Pots: Tips and Tricks for Successful Container Gardening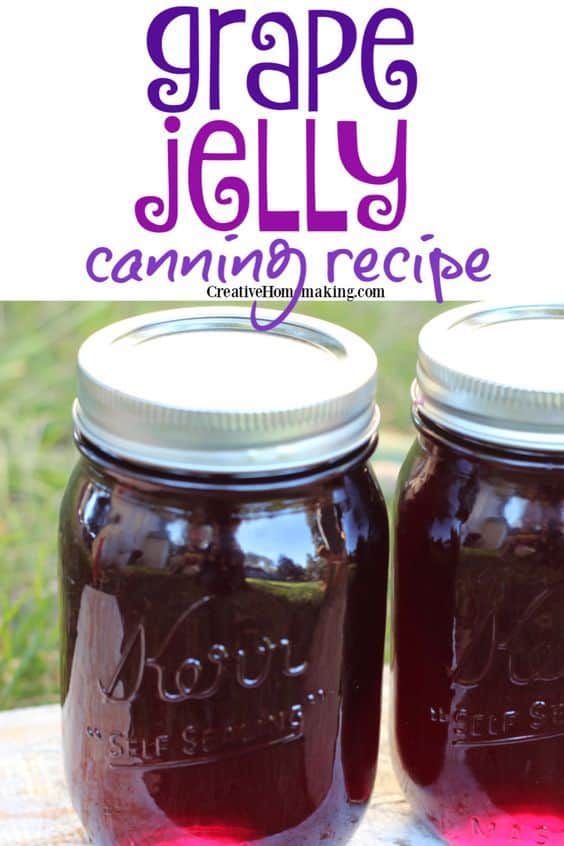 Combine grape juice and pectin in a large sauce pan. Stirring constantly, heat until boiling.
Add the butter and return to a boil. Add the sugar. Return to a boil and boil for one minute.
Canning Instructions
Remove the pan from the heat. Remove any foam with a metal spoon. Ladle the jam into hot sterilized jars, leaving 1/4 inch head space. You can easily measure the head space with this inexpensive canning funnel.
Wipe the rims of the jars with a damp kitchen towel or paper towel. Place sterilized lids and rings on the jars finger tight.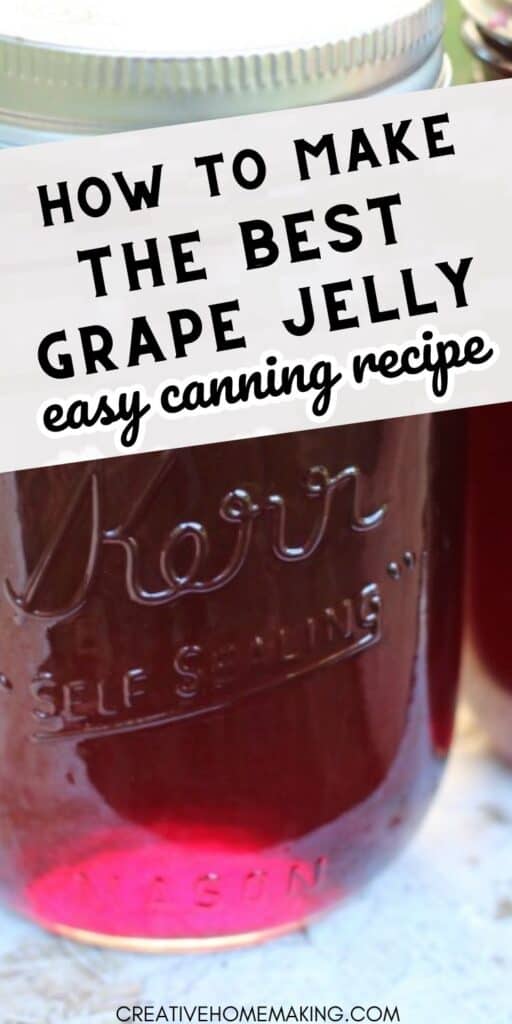 Place jars in boiling water canner and make sure the jars are covered with at least 1 inch of water. Bring water to a boil. Process jars in boiling water canner for 5 minutes. Remove the jars from the canner and place on a towel on the kitchen counter to cool.
Yield: 4 pints or 8 half-pints
Related Article: Growing Grapes on a Fence
If you live about 1,000 feet in elevation, download this altitude adjustment chart to find out how long you need to process the jars to can this recipe.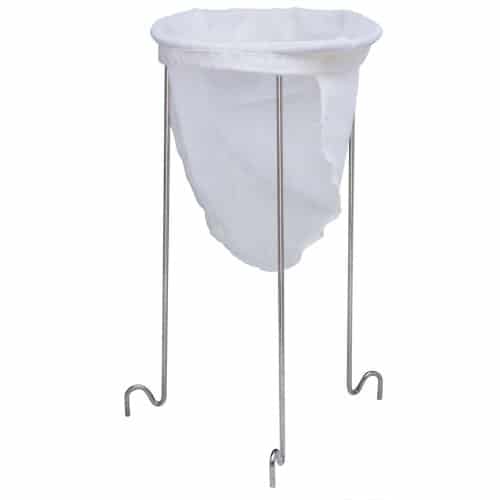 Norpro Jelly Strainer Stand with Bag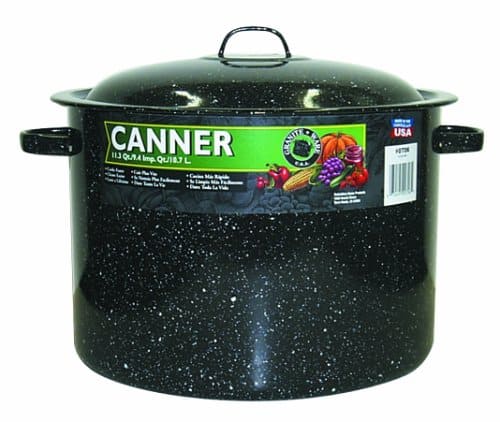 Granite Ware Covered Preserving Canner with Rack, 12-Quart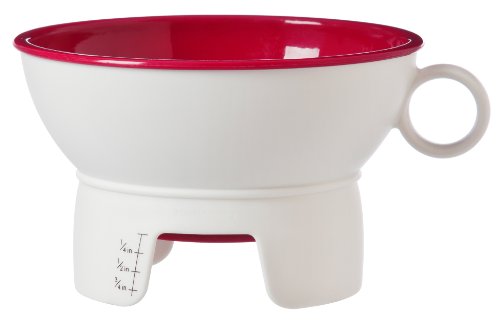 Prepworks by Progressive Canning Funnel for Regular and Wide Mouth Jars

Like this recipe? You might also like this recipe for making raisins from homegrown grapes or what to do with homegrown grapes.
Related Jelly Recipes
Follow my canning and preserving board on Pinterest.