Every spring I get really excited when I see my strawberry plants growing. It takes a couple of years to get your strawberry plants really growing, and if you don't have room to grow to strawberries, you are likely going to have to buy some to enjoy them all year. So you may need to just go buy a flat of strawberries at a roadside stand, but then you're going to be left wondering what to do with a flat of strawberries.
This post may contain affiliate links.
There are many things you can do with a lot of strawberries, and many ways to preserve them. If you are not into canning, freezing them is a good option.
Freezing Strawberries
Frozen strawberries are great for making smoothies any time during the year. And if you have a lot of frozen strawberries, you can thaw them out at any time and still make strawberry jam out of them, even if you don't have time to do anything with them right when you get them.
Just rinse the strawberries and remove the hulls with an easy tool like this one. Place the hulled strawberries on cookie sheets lined with parchment paper, and place the cookie sheets in the freezer until the berries are completely frozen. Transfer frozen strawberries to ziploc freezer bags, removing as much air as possible to prevent freezer burn.
Strawberry Jam
I love any kind of strawberry jam. I have several different recipes for canning strawberry jam, there are many different kinds of fruits you can combine with strawberries to make an amazing jam. Here are my favorite strawberry jam recipes:
Strawberry Kombucha
If you've never made homemade kombucha before, it is actually pretty easy to make. Here are the instructions for making kombucha, and here is my recipe for Strawberry Lemonade Kombucha. You don't have to use fresh strawberries to make strawberry kombucha, you can also use frozen strawberries.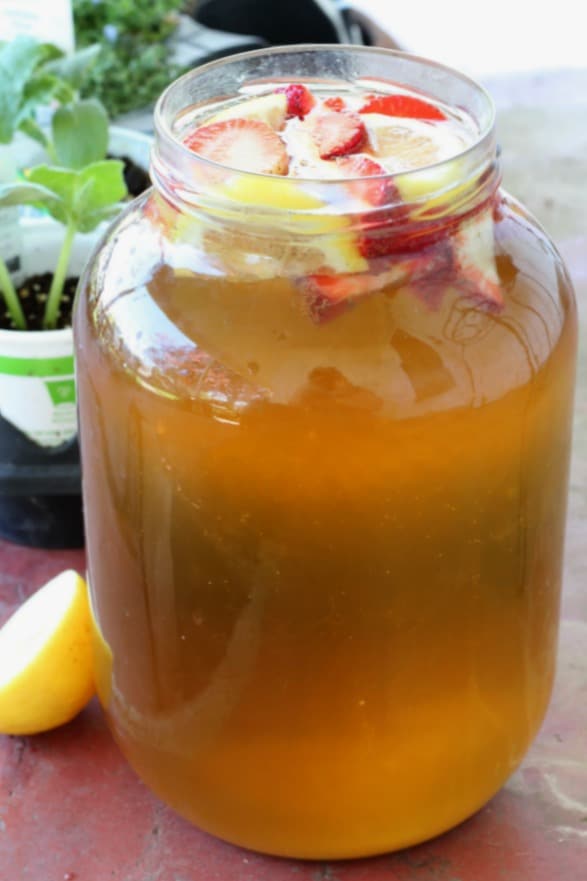 Strawberry Lemonade Concentrate
If you like strawberry lemonade, you can make and can an easy strawberry lemonade concentrate so that you can enjoy strawberry lemonade all winter long. It is really easy to make, and tastes really great too.
Strawberry Syrup
If you like strawberry syrup on your pancakes or french toast, then you will love this recipe for homemade strawberry syrup. It has so much more flavor than strawberry from the store. It takes a little more work, but it is definitely worth the effort.
Strawberry Pie Filling
If you like strawberry rhubarb pie, then canning strawberry rhubarb pie filling is a must. I also have a recipe for strawberry pie filling without the rhubarb added. Pie filling is really fun to make and it is really handy to have on hand during the winter when the urge to bake pies hits and you don't feel like making a complete pie from scratch.
You will need to get your hands on some Clear Jel, though, for canning homemade pie filling. If you've never used Clear Jel before, you will soon be hooked. It is a must for thickening canning pie filling (cornstarch isn't safe for canning).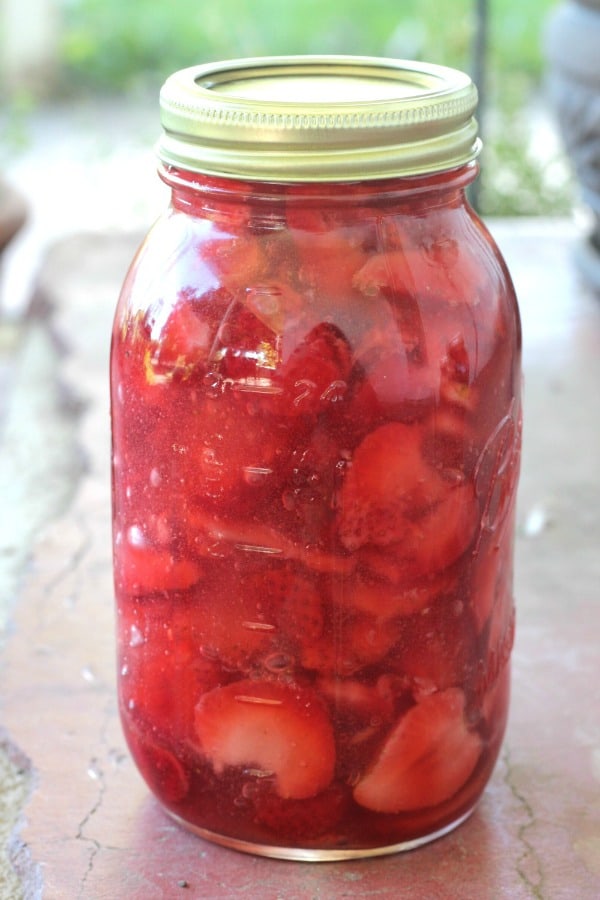 Strawberry Applesauce
I love making homemade applesauce for my grandkids. If you're making and canning homemade applesauce in the fall and you want to make strawberry applesauce, then just thaw some frozen strawberries and add them to your applesauce while you are cooking it before canning.
Hopefully these recipes will give you some ideas on what to do with bulk strawberries when you need to use up a flat of strawberries. They are only fresh once a year, so preserve them while you can so that you can enjoy them the rest of the year!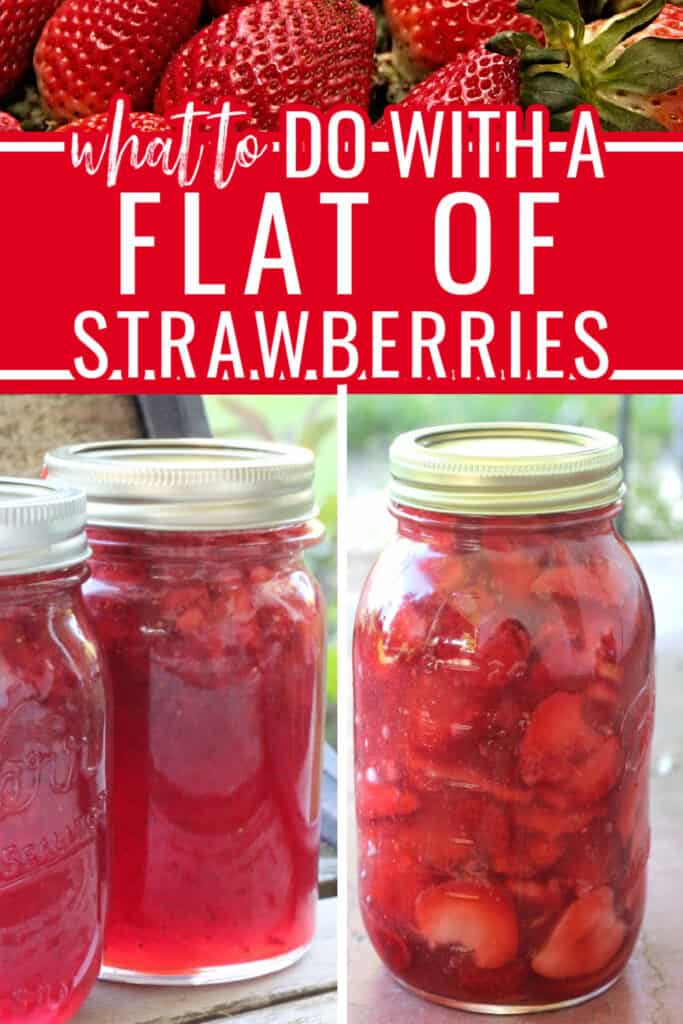 Follow my canning and preserving board on Pinterest.
Related Recipes