Can You Start Lavender from Cuttings?
This post may contain affiliate links.
Yes, you can grow lavender from cuttings! I personally have spent a pretty penny at my local nurseries and hardware stores procuring plants for my various gardens, but propagating (starting a plant from cuttings) IS possible (yes, even you can do it!) and is a way to multiply your plants for little to no cost.
Why Start Lavender From Cuttings?
Flower propagation is a fun project to do with kids, and can also just be an exercise in appreciation for the beauty of how things grow. I feel such a lift in my spirit when I see something changing and bending toward the light!
Lavender is a favorite plant of mine because of its healing and aromatic properties. If you've already got one lavender plant, propagation will allow you to duplicate something you love all over your yard!
Related Article: How and When to Cut Back Peonies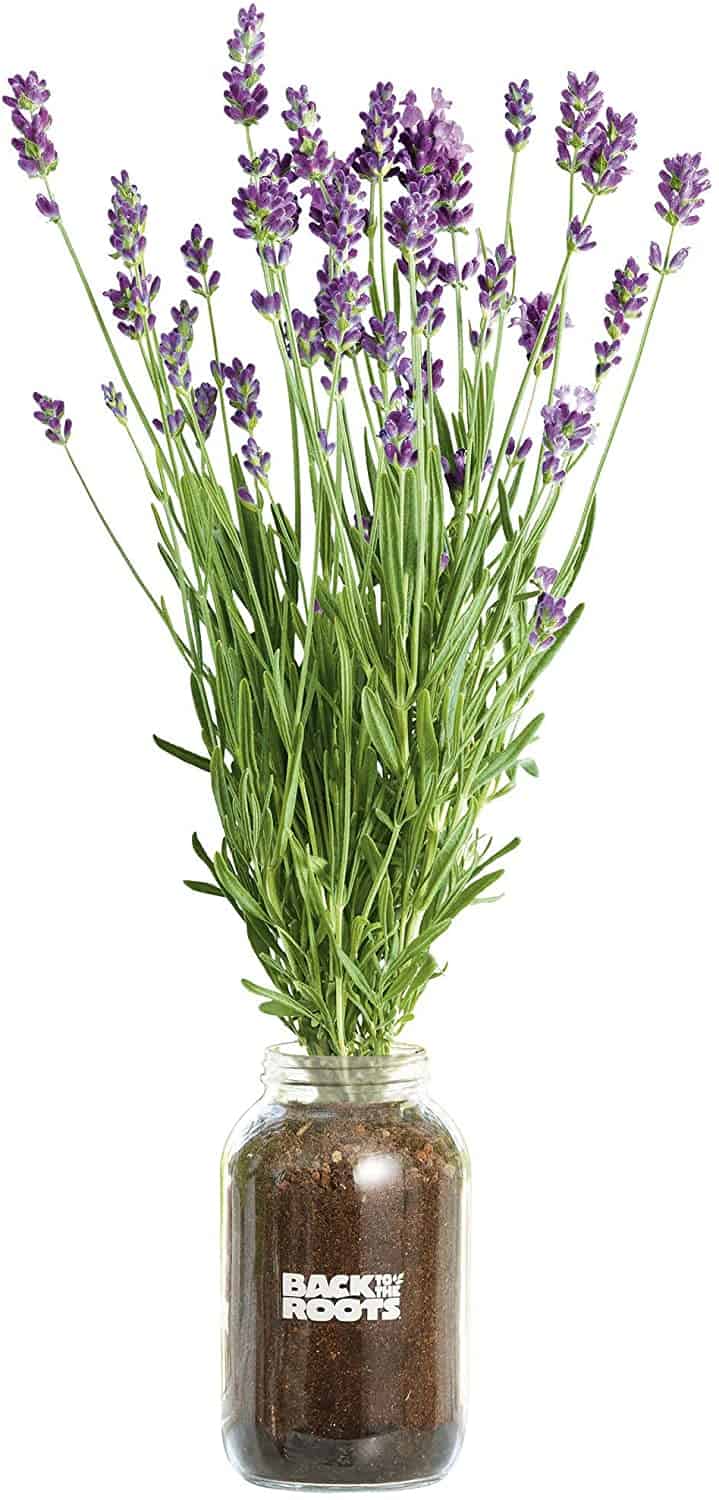 Back to the Roots Organic Lavender Year Round, Windowsill Indoor Garden Kit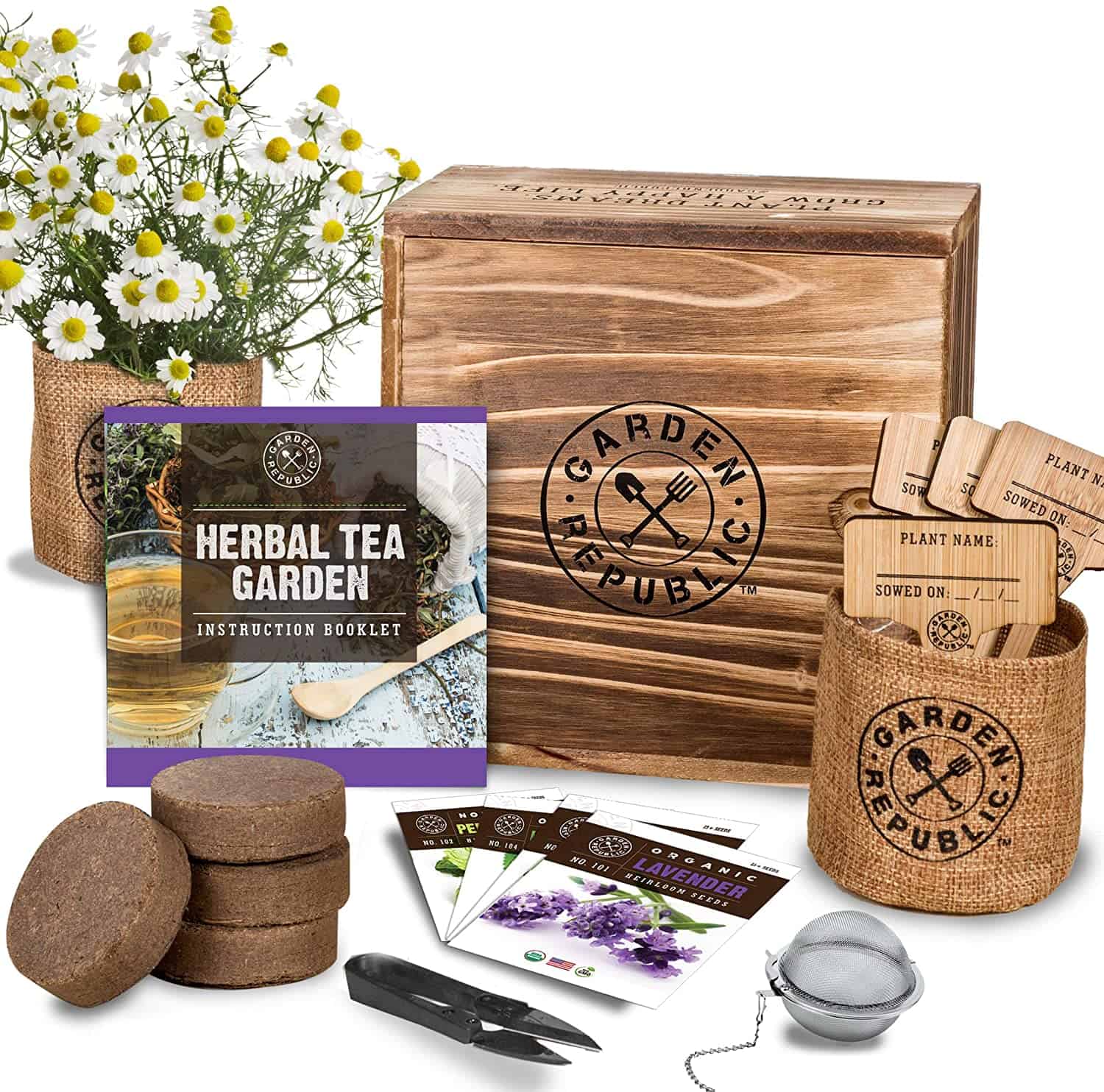 Indoor Herb Garden Seed Starter Kit – Herbal Tea Growing Kits, Grow Medicinal Herbs Indoors, Lavender, Chamomile, Lemon Balm, Mint Seeds for Planting, Soil, Plant Markers, Pots, Infuser, Planter Box

Propagation tends to be more successful than starting a plant from seed, and since you have already seen the full-grown version of the plant, you'll know that it's a healthy one and one that you like.
There are a number of ways to go about this. This article will discuss some of the best techniques as well as potential pitfalls for undertaking this new venture.
Related Article: What Not to Plant with Bee Balm: Avoiding Harmful Companions
Can You Root Lavender Cuttings in Water?
Yes! Here's an easy step by step guide to rooting lavender cuttings in water:
Choose Your Stem(s)
You want to choose a stem that is somewhere in between the mature "woody" stems and the new soft growth. Feel free to select a few different stems that are at different places in maturity to give yourself a better chance at being successful.
You want it to be a straight, strong, healthy branch – duplicate something that's good already! And no blossoms. Blossoms mean that the plant's attention is directed elsewhere, and you want to give its new roots everything it's got.
Make the Cut
On a woody branch, you're going for the area right below where there's a new life forming (this is also called a "node") to take your cut. You want your tool to be sharp, and you want to cut it at an angle.
Related Article: Growing Lemon Balm in Pots
Remove the Leaves
Slice the leaves and the outer layer of the stem off around the bottom two inches of your cuttings. This is where your new roots will grow!
Feed and Protect Your Cuttings
This step is optional. Some people like to use rooting hormone at this juncture, while others prefer not to. A trick of the trade for a natural, antimicrobial plant food is actually to dip them in raw honey!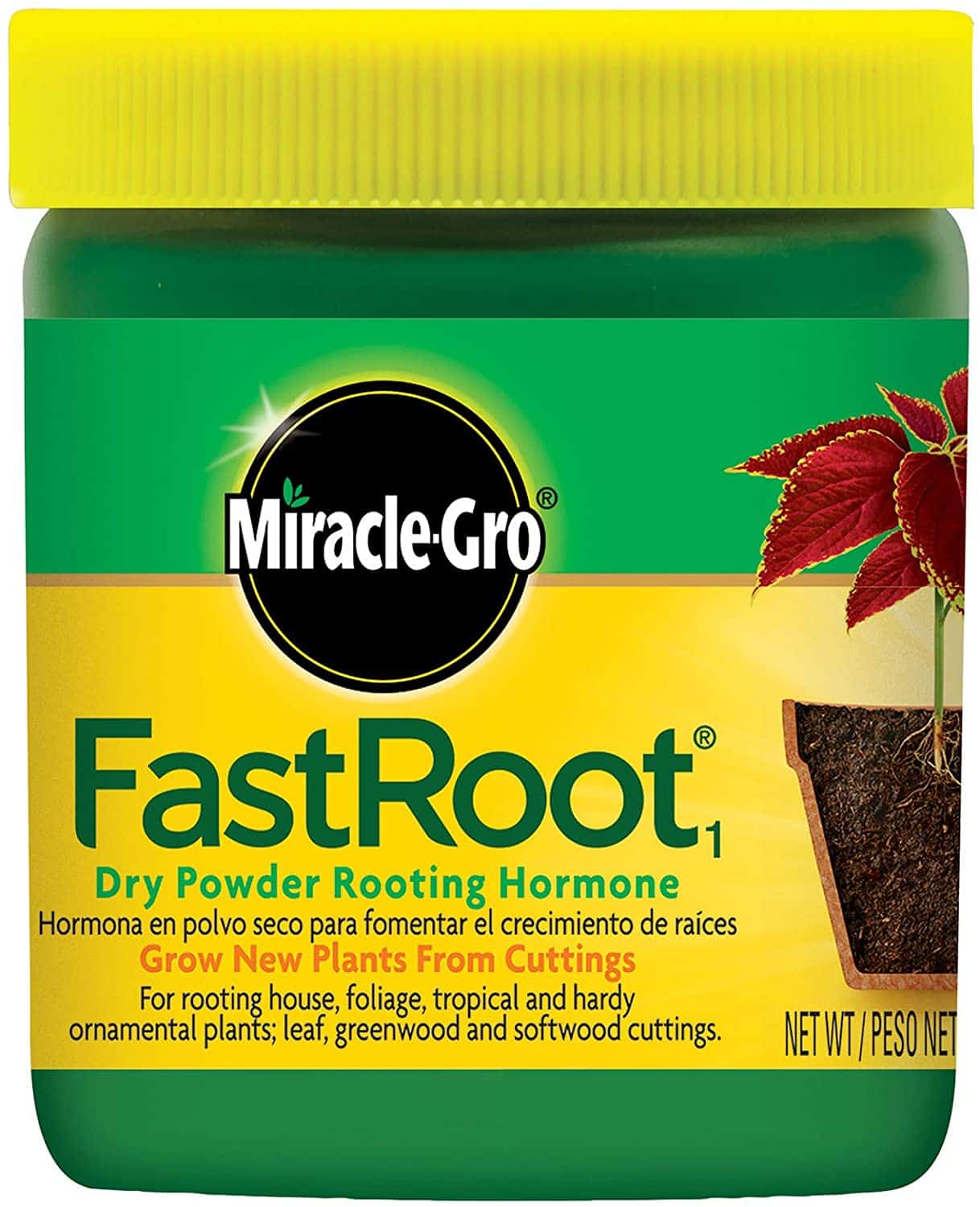 Miracle-Gro 1006451 FastRoot1 Rooting Hormone, 1.25 oz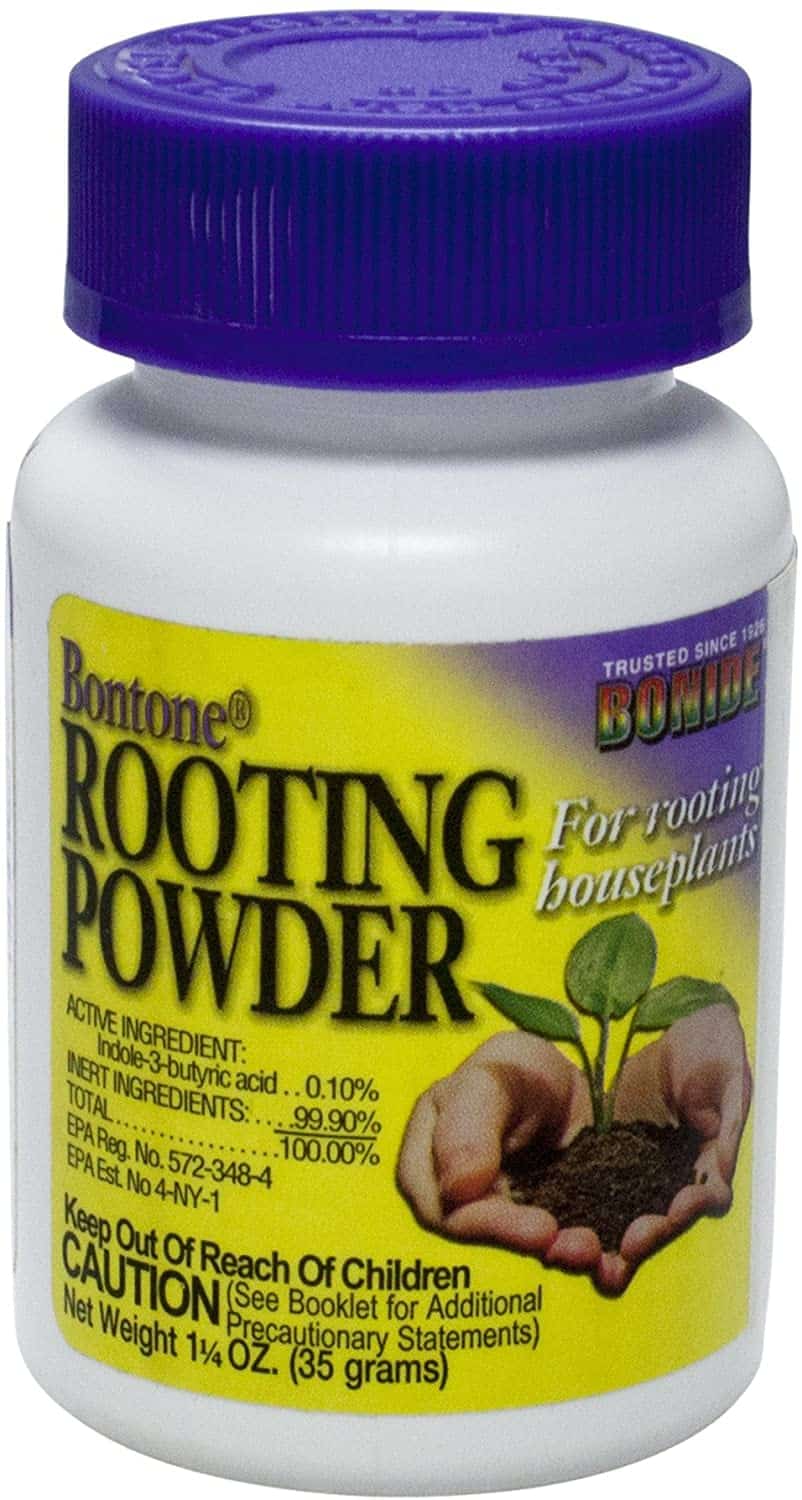 Bonide BND925 – Bontone II Rooting Powder, Hormone Root Fertilizer 1.25 Oz

Dip It In
Find a good container for your cuttings and submerge the bottom two inches or so in water.
Get Rooted
When you see that you have some roots established, it's time to give these little guys a new home! Find some soil (especially a rooting mix with some grit added, such as a sandy mix or even small pebbles) and get them planted. See below for more thoughts on the planting process.
Can You Put Fresh Lavender Cuttings Straight into Soil?
Putting fresh lavender cuttings straight into soil is another way to propagate your lavender cuttings. If you choose to plant them in soil right away rather than rooting them in water, you lessen the risk of disease from them being constantly wet (as long as you have good draining soil, that is). Follow steps 1-4 above for rooting lavender in water, and then:
Make a little pathway for the stem so that you're not just shoving it through the soil. You can use a screwdriver, a weeding tool, or a pencil to create a tunnel to gently place your stem in. Water these cuttings daily and put them in indirect sunlight.
Tips, Tricks, & Things to Consider
Preventing disease in lavender cuttings. One of the greatest risks you have in growing lavender from cuttings is disease. One weapon you may have in your home kitchen against this disease is actually

honey

. Did you know that honey has natural antibacterial powers? Science is so cool! The only catch is that you'll be much more successful using raw honey, which hasn't been filtered out the way most store bought honey has been. Dip your stems in honey before rooting in soil to give them a natural anti-fungal that also provides some sugar food for them to grow.

Get it going, fast. A softer lavender branch is going to root more quickly (a few weeks) than a more mature, woody branch (which could take a month or two). The newer growth could be a bit more fragile, so it's really up to you which route you'd like to go.
Keep the moisture in. A plastic bag, plastic container, jar, or other impermeable covering can be another secret weapon to a happy little environment for your new cuttings. It keeps the right amount of moisture in, without drowning it or making the plants more prone to disease.
Testing the roots. If you're rooting your cutting in soil, it can be a bit more challenging to tell whether the roots are there yet. Tugging on them just a teensy bit to see if there is resistance can help, but be careful! These things are fragile and you could very well shoot yourself in the foot if you don't tread lightly.
Let there be (indirect) light! Lavender prefers indirect sunlight, so keep that in mind as you decide where in the house to give your plants their new home.
Using a rooting hormone mix. Some people like to use a rooting hormone mix to encourage their plant along. You can purchase rooting hormone mix on Amazon.
Get outside. When it's time to get your plants outside, make sure it's early or late enough to avoid frost. A nighttime frost would be a huge bummer to these babies you've worked so hard to nurture!
Hardy varieties. English lavenders are going to be your hardiest, so if you're new at this, that is a great variety to start with.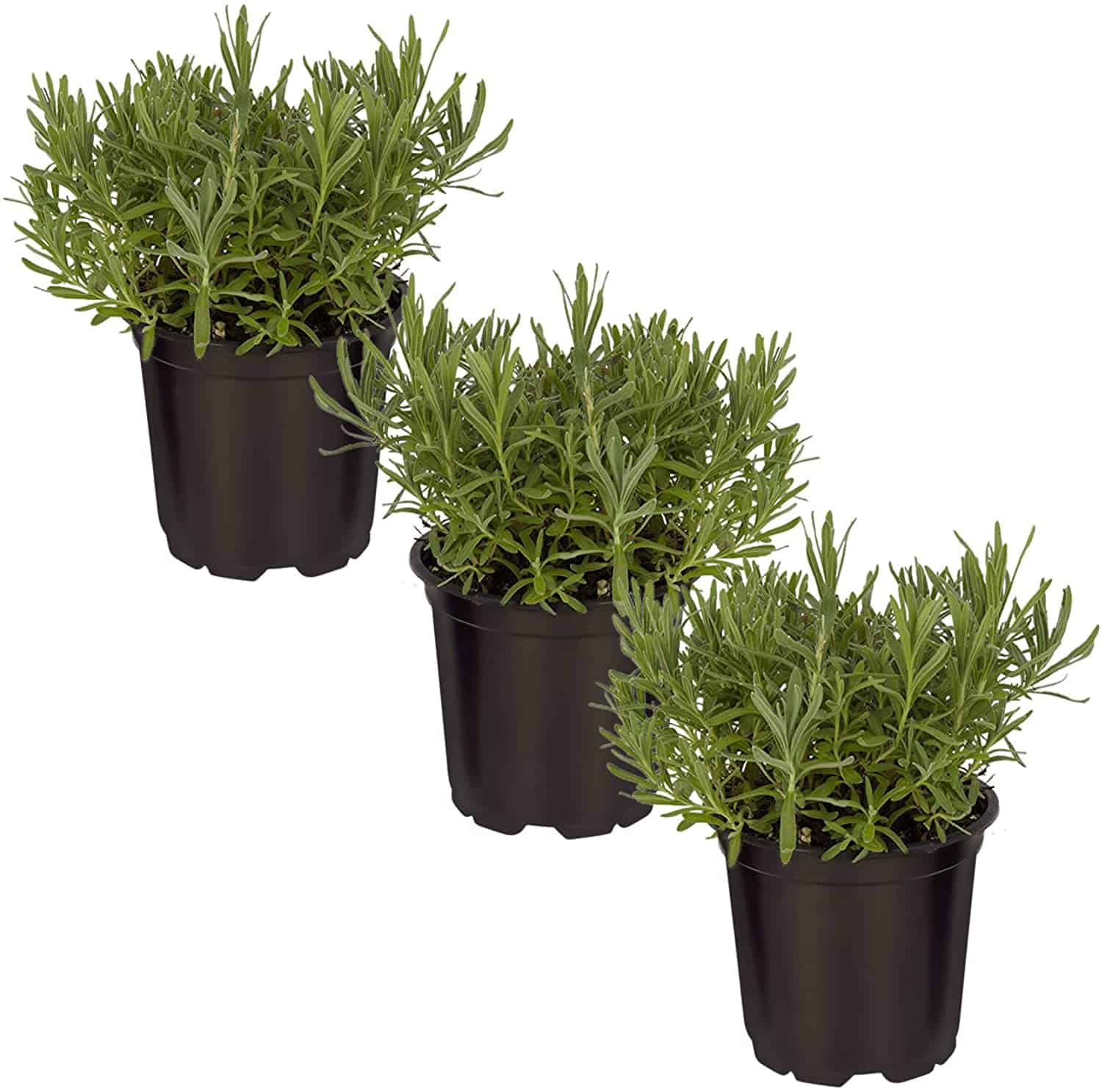 The Three Company Live Lavender Herb (3 Per Pack) Aromatic and Edible Plant, Improves Sleep and Relaxation, 4.5″ Pot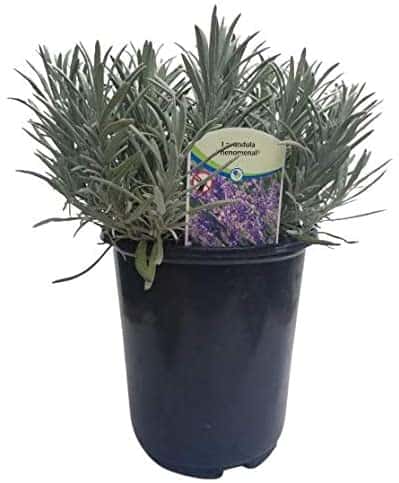 Findlavender – Lavender Plant Phenomenal -2.5QT Size Plant – 1 Live Plant – Zones 5 – 10

Can You Take Lavender Cuttings in Winter?
You can take and grow lavender cuttings any time of year, however, you will need a different approach to propagation depending on what season you choose to do it.
Soft, new growth is only going to be available in the spring and will take 2-4 weeks to take root. If you're propagating in the winter, you're going to have to use more woody stems, which will take longer to root.
Related Articles