How Do You Get the Smell of Smoke out of your Home Fast?
This post may contain affiliate links.
Troy asks: My 13-yr-old son started a fire in our fireplace with out opening the damper, needless to say the entire house filled entirely with smoke before I got home. The good news is we didn't get a black soot on everything, the bad news is that the entire 4 bedroom home smells terrible.
Our favorite tip:
The number one best way to get rid of odors like fireplace smoke is with an inexpensive
ozone generator
. Just plug it in, and it goes to work to permanently remove those odors from the air.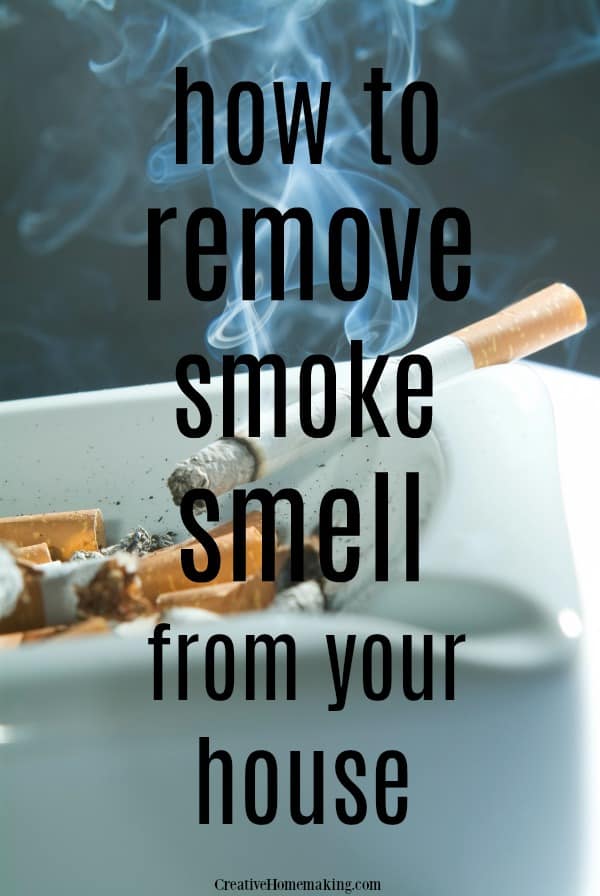 It's like I'm living at a campground. So before I call a company like Service Master (recommended by my insurance guy) I was hoping that someone would have a "real" and "practical" solution to remove the smoke smell.
Do Ozone Generators Work?
If you have a really bad smoke odor in your home, you might want to skip the following DIY tips and opt for buying an inexpensive ozone generator. Ozone generators actually neutralize the air so that odors are not just masked, they are completely removed. Just plug it in and let it do its job. Ozone generators work great for neutralizing odors in your home, car, boats, and more.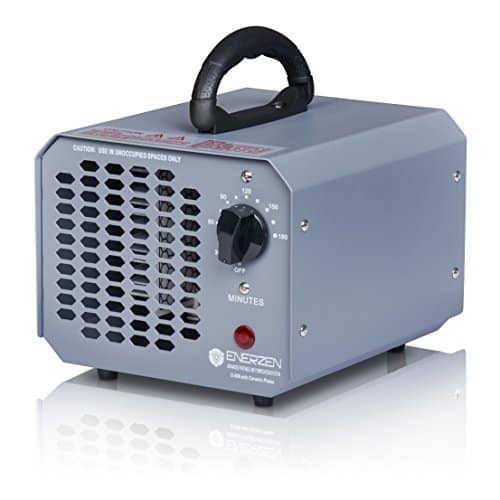 Enerzen High Capacity Commercial Ozone Generator 11,000mg Industrial Strength O3 Air Purifier Deodorizer Sterilizer (11,000mg – Gray)

Does Vinegar Absorb Cigarette Smell?
Try putting bowls of vinegar around to help absorb cigarette smells. It works for odors left after having someone smoke in the house.
You can also boil vinegar to remove stubborn smoke smells. Place a cup or two of white vinegar in a small sauce pan and set on the stove to simmer until the smoke odor has disappeared.
You can also place vinegar in a spray bottle and mist the affected area. It will get into the furniture, flooring, and air to help remove the smoke smell.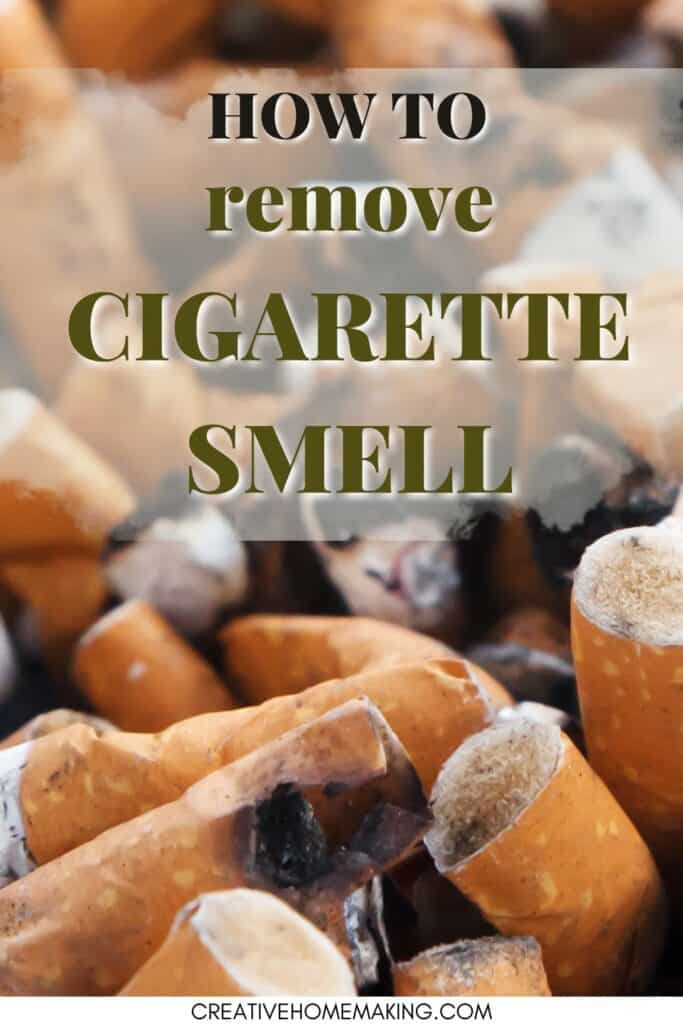 Does Baking Soda Remove Smoke Smell?
Baking soda works great to remove smoke smells from your furniture and carpet. Sprinkle the baking soda on the affected areas, let sit for about an hour, and then vacuum. It is possible to clog your vacuum with too much baking soda, so make sure not to over do it with the baking soda.
Related Cleaning Hacks