There are many different microfiber mops available on the market today. Microfiber mops can be used for a variety of different cleaning purposes, so it is a good idea to know what kind of floor you are going to use it on and to know the capabilities of the different types of microfiber mops that are available to make sure that you get the best value for your money.
This post may contain affiliate links.
See Today's List of Best Microfiber Mops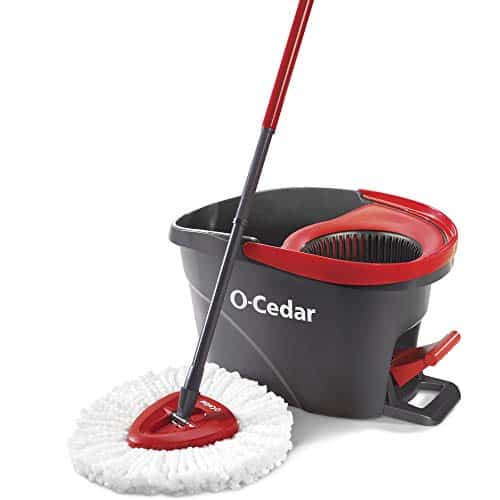 O-Cedar EasyWring Microfiber Spin Mop, Bucket Floor Cleaning System

The O-Cedar microfiber spin mop is one of the best microfiber wet mops on the market today.
This spin mop features an exclusive bucket design that has a built in wringer that allows you to not have to touch the mop when wringing it. A splash guard helps keep water in the bucket when wringing.
The deep cleaning microfiber removes dirt and grime, and the mop is easy to maneuver, easily getting into tough corners.
Click here for 6 simple tips from a mental health coach that will help you start reducing anxiety today!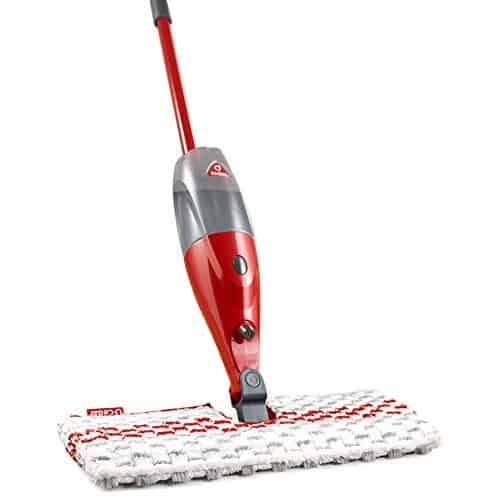 O-Cedar ProMist MAX Microfiber Spray Mop

If you are looking for a microfiber spray mop, this O-Cedar ProMist microfiber spray mop is a very inexpensive solution that will allow you to clean floors fast without changing the mop pad.
This model comes with a refillable bottle, you just fill the bottle with water and a couple of teaspoons of your favorite floor cleaner, and you are good to go. Here is my favorite homemade floor cleaner for spray mops.
You can use this mop wet or dry. It can be used to dust your floors as well as clean them. You can wash the reusable mop pad up to 100 times before you need to replace it.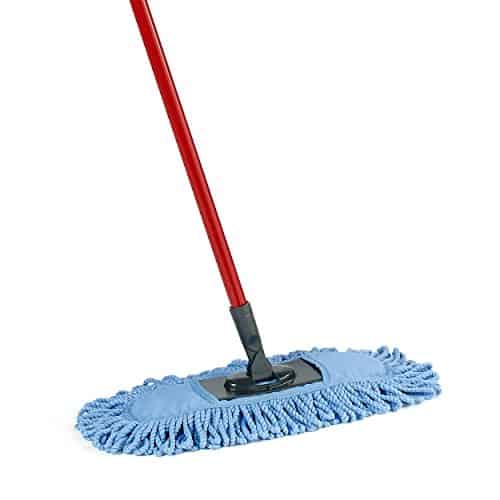 O-Cedar Dual-Action Microfiber Sweeper Dust Mop

If you are looking for the best dust mop, then check out this O-Cedar dual action microfiber dust mop.
This inexpensive dust mop features a flexible microfiber head that will sweep your floors and baseboards in one motion. Its microfiber construction allows for easy pickup of dust, dirt, and pet hair. It works great for sweeping up dog hair from wood floors.
The washable mop head can be washed up to 50 times, and refills are available.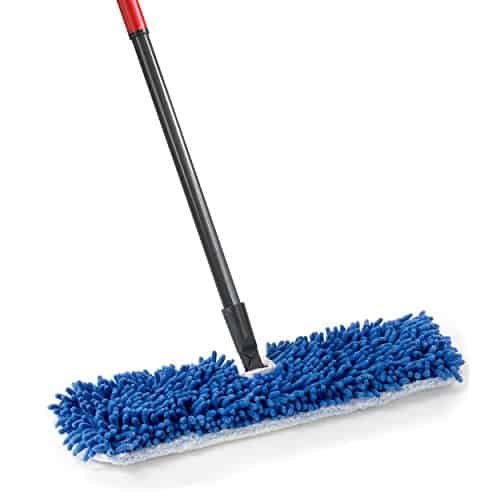 O-Cedar Dual-Action Microfiber Flip Mop with Telescopic Handle

This dual action O-Cedar microfiber flip mop is perfect for cleaning hardwood floors and other surfaces like linoleum and tile.
This mop works for both dry and wet cleaning and is machine washable. The pad can be washed up to 100 times. It easy attracts pet hair from hard wood floors.
This model also features a sturdy adjustable telescoping handle that extends up to 56 inches.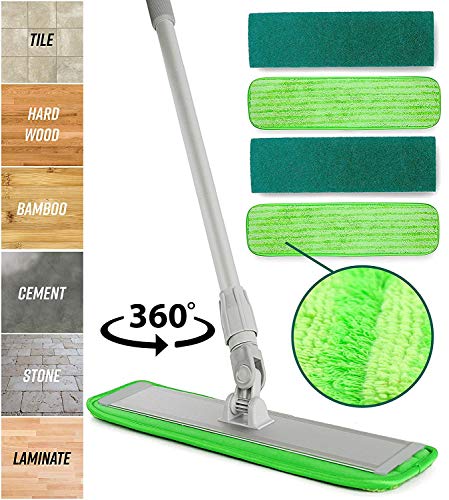 Microfiber Mop Floor Cleaning System – Washable Pads Perfect Cleaner for Hardwood, Laminate & Tile – 360 Dry Wet Reusable Dust Mops with Soft Refill Pads & Handle for Wood, Walls, Vinyl, Kitchen

The Turbo microfiber mop floor cleaning system features washable pads that are perfect for cleaning hardwood, laminate, and tile.
This is a professional grade floor mop that has an extra long handle with dry mode to dust or sweep, and wet for mopping and scrubbing hardwood. It comes with two microfiber refills and two scrubbing pads.
The reusable microfiber pads can be washed up to 100 times in the washing machine. The mop is lightweight, rotates 360 degrees, and features a 35-60″ long adjustable telescoping handle to reach under the couch, up on windows, or on walls.
Use this mop as a dry mop for cleaning dirty, dog, and cat hair from your hardwood floors. You can use it with this homemade floor cleaner.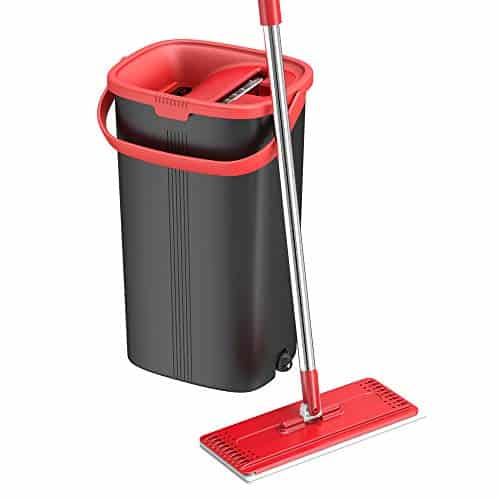 TETHYS Flat Floor Mop and Bucket Set for Professional Home Floor Cleaning System with Aluminum Handle/2-Washable Microfiber Pads Perfect Home + Kitchen Cleaner for Hardwood, Laminate, Tiles, Vinyl

The TETHYS flat floor mop cleaning system is great for cleaning laminate kitchen floors.
This mop cleaning system features a two grooved bucket that allows you to wet and your mop so you don't have to wring it by hand.
It features two reusable microfiber pads that are machine washable. This mop can be used on laminate, as well as on stone, tile, hardwood, vinyl, bamboo, cement, baseboards, and drywall.
✅ Related Cleaning Hacks
Follow my cleaning hacks board on Pinterest.