By now you may or may not have realized that for almost every name brand cleaning product available on the market, there is a DIY alternative that you can make yourself at home.
This post may contain affiliate links.
The expensive cleaning solution you buy for your eyeglasses is no exception. You will be surprised at how easy it is to make your own.
Related Article: Homemade Windshield De-Icer Spray
DIY Glasses Cleaner
Ingredients:
Empty travel sized spray bottle
Rubbing alcohol
Liquid dish soap
Water
* You can get these great mini blue glass spray bottles very inexpensively from Amazon).
Rubbing alcohol can be found in the first aid section. A large bottle is about $1.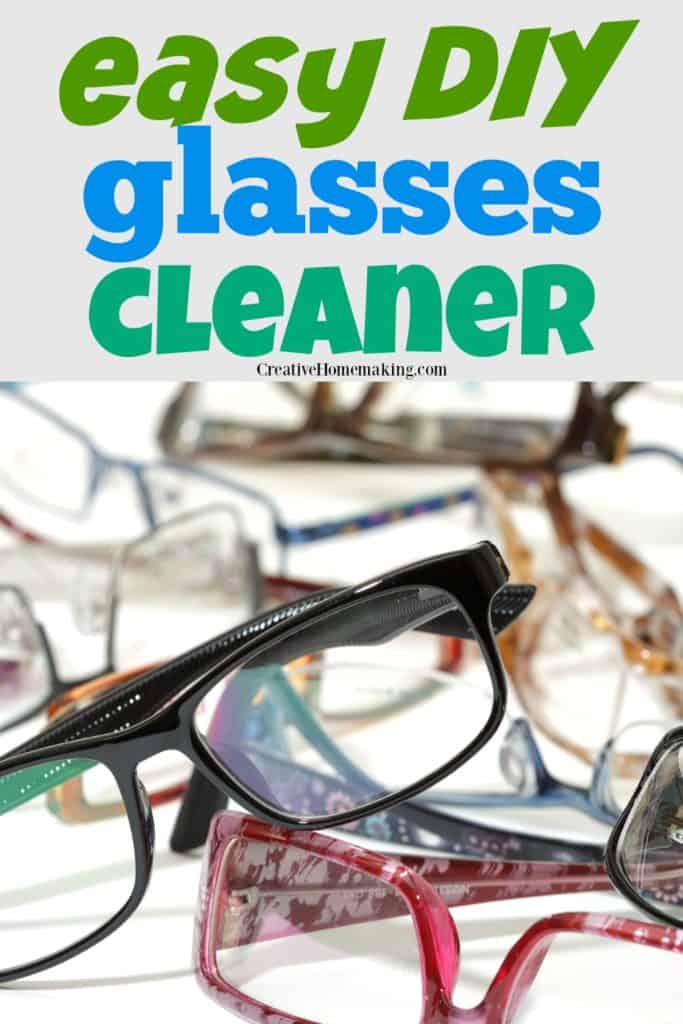 For this recipe I used blue Dawn dish soap because it is so handy for making other homemade cleaners, but you could probably use any brand.
Fill the spray bottle 3/4 full with rubbing alcohol. Add two small drops of dish soap.
Related Article: Homemade Windshield Wiper Fluid
Fill the bottle the rest of the way up with tap water. If you have really hard water you might want to consider using distilled water instead. A gallon of distilled water costs less than $1.
Place the lid on the container and shake gently. If you shake it too hard the dish soap will become too sudsy.
Use the finished product the same way you would use any eyeglasses cleaner. After spraying the solution on the lenses of the glasses, wipe gently with a soft cloth.
That's it! So easy to make and so inexpensive. My 7-year-old son who has to wear eyeglasses was very excited to now have his own personal bottle of cleaning solution for his glasses.
Thanks to GlassesCrafter.com for this great idea!
Related Cleaning Hacks
Follow my cleaning hacks board on Pinterest.