Having raised four children, I am very familiar with stains and odors of all sorts in my car. Every time one of my kids spills something I vow to never let them have food or drinks in the car again. But then…you know, life happens. Moms quickly learn how to get rotten milk smells out of the car.
This post may contain affiliate links.
Quick tip:
You can get rid of rotten odors of all kinds in your car (including rotten milk smells) with this inexpensive
ozone generator
.
Spilled Milk in Car
There are a number of ways that milk can end up getting spilled in the car. You may have a milkshake that spilled and dried on your car upholstery. Your baby or toddler may have spilled their bottle of milk in their car seat.
It's best to get the spilled milk cleaned up as soon as possible. It's a good idea to keep some extra towels or paper towels in the car in case of spills. Microfiber cloths are also great for cleaning up unexpected milk spills.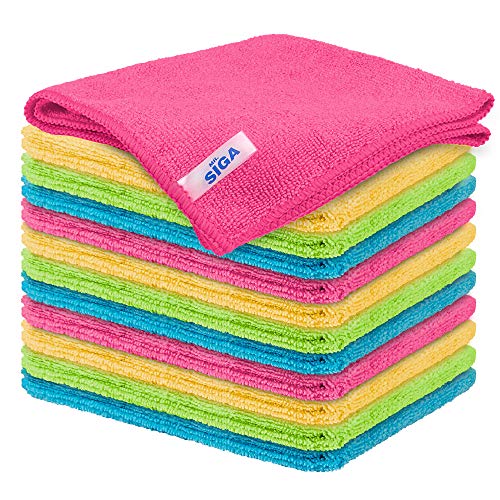 MR.SIGA Microfiber Cleaning Cloth,Pack of 12,Size:12.6
Try to get to the milk spill as soon as it happens. I know that's easier said than done. But it is really a lot harder to get rid of the smell after the milk is dried. Dried milk stains DO NOT smell good.
You can also use a stain and odor eliminator like this one that works great to remove odors like the car seat smells that seem impossible to get rid of. Just spray the odor eliminator on your car seat or car upholstery and wipe clean. This odor eliminator contains special enzymes to get rid of many stubborn car odors.
Related Article: Say Goodbye to Spoiled Milk Smell on Your Carpet: Easy Tips to Get Rid of the Odor
Stain Remover And Odor Eliminator – Mattress, Couch, Carpet, Auto, Pet, Floors – Blood, Poop, Vomit, Urine Cleaner – A Safer Plant Based, Professional Strength, Non Toxic, Enzyme Formula.
Using Baking Soda to Remove Milk Stains
If you do have a milk stain that has dried on your car upholstery or on your child's car seat, try sprinkling the milk stain with baking soda. Let the baking soda sit on the stain overnight.
The next day use a portable car vacuum to vacuum up the baking soda. The baking soda will soak up the smell of the dried milk and should help eliminate the milk odor in your car.
Car Vacuum, HOTOR Corded Car Vacuum Cleaner High Power for Quick Car Cleaning, DC 12V Portable Auto Vacuum Cleaner for Car Use Only – Orange
The Best Car Odor Eliminator Machine
If you have tried every method of removing the rotten milk smell in your car, there is one last method you can try. You can purchase a small ozone generator that is effective in removing smells of ALL KINDS in your home, in your car, your RV, or your boat. Just plug it in, and walk away.
An ozone generator eliminates virtually any bad odors from cigarette/cigar smoke, pet odors, paint/cleaning fumes, dust, water damage, smoke damage, cooking odors, and other airborne odors.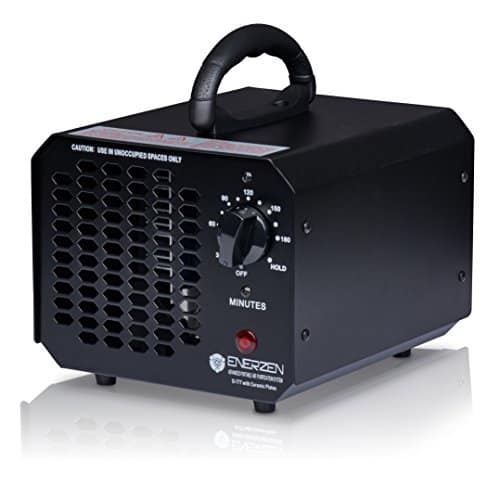 Enerzen Commercial Ozone Generator 6,000mg Industrial O3 Air Purifier Deodorizer Sterilizer (6,000mg – Black)
Follow my cleaning hacks board on Pinterest.
Related Articles