How to Can Strawberry Pie Filling
This post may contain affiliate links.
It's strawberry season again! If you are fortunate enough to get to pick or purchase a large amount of fresh strawberries, you are probably wondering what to do with them all!
There are many strawberry canning recipes you can try. This strawberry pie filling canning recipe is very easy and you will be sure to have pie filling for strawberry pies all winter. It is now one of my favorite recipes for canning strawberries.
I've made this recipe several times, and it turned out great each time. This recipe makes two quarts of strawberry pie filling.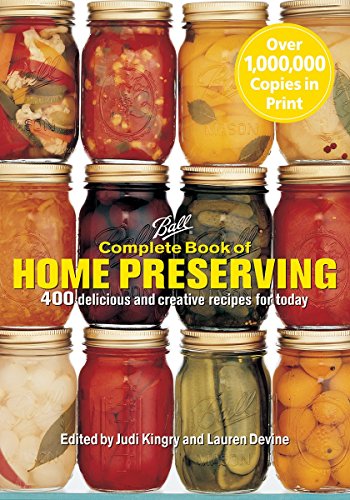 Ball Complete Book of Home Preserving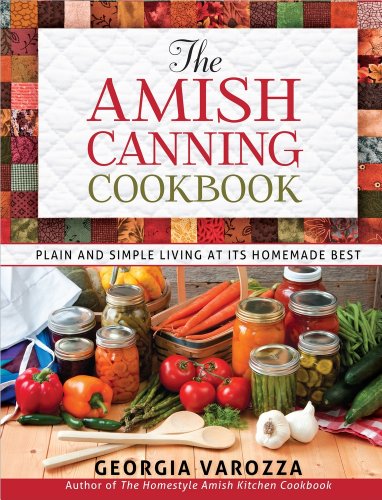 The Amish Canning Cookbook: Plain and Simple Living at Its Homemade Best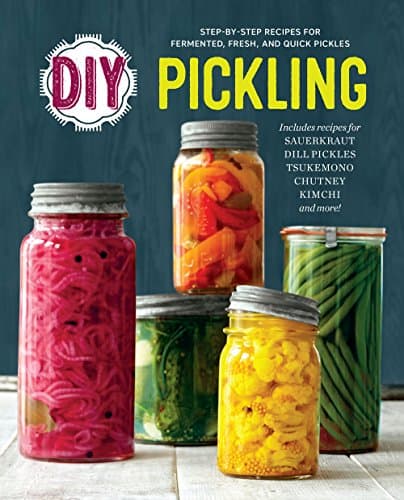 DIY Pickling: Step-By-Step Recipes for Fermented, Fresh, and Quick Pickles

If you want to make more, then just double or triple the recipe. One quart of pie filling is enough filling for one 9-inch pie.
Don't want to can the pie filling? You can get really inexpensive freezer containers from Amazon that will hold 1 quart of pie filling. Just pour the pie filling in the freezer containers and then place in the freezer!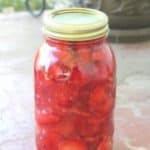 Strawberry Pie Filling Canning Recipe
Easy recipe for canning strawberry pie filling.
Ingredients
7

cups

sliced strawberries

1 1/2

cups

sugar

1/2

cup

Clear Jel

2

cups

cold water

2

tbsp

bottled lemon juice
Instructions
Measure the strawberries after you have sliced them. This inexpensive strawberry slicer works great for slicing a lot of strawberries in a hurry and they are perfectly sliced every time.

If you find that your mixture thickened too much, you can add a little water to get the desired consistency.

Stir in the strawberries.

Fill your sterilized quart canning jars, leaving 1 1/2 inch head space. This inexpensive canning funnel easily measures the head space for you. It is very important in this recipe to leave enough head space.

The Clear Jel causes the mixture to continue to expand during the canning process, and if you don't leave enough head space, you will end up with a mess on your hands.

Wipe the rims of the jars with a damp paper towel or dish towel and place the sterilized lids and rings on the jars.

Place the jars in your boiling water canner. Make sure there is at least 1 inch of water covering the jars.

Bring the water to a boil and boil for 30 minutes.

Remove jars from canner and let cool on a dish towel on the kitchen counter.

Sealed jars can be stored in the pantry for 1-2 years. If you have any jars that didn't seal, place them in the refrigerator to eat within the next week.
Related article: strawberry measures and equivalents
If you've never canned before, make sure you sterilize your jars, lids, and rings before you pour the strawberry pie filling into them. I sterilize my jars by placing everything in the dishwasher and running them through a rinse cycle.
If you sterilize your jars, lids, and rings this way just leave them in the dishwasher until you are ready to use them.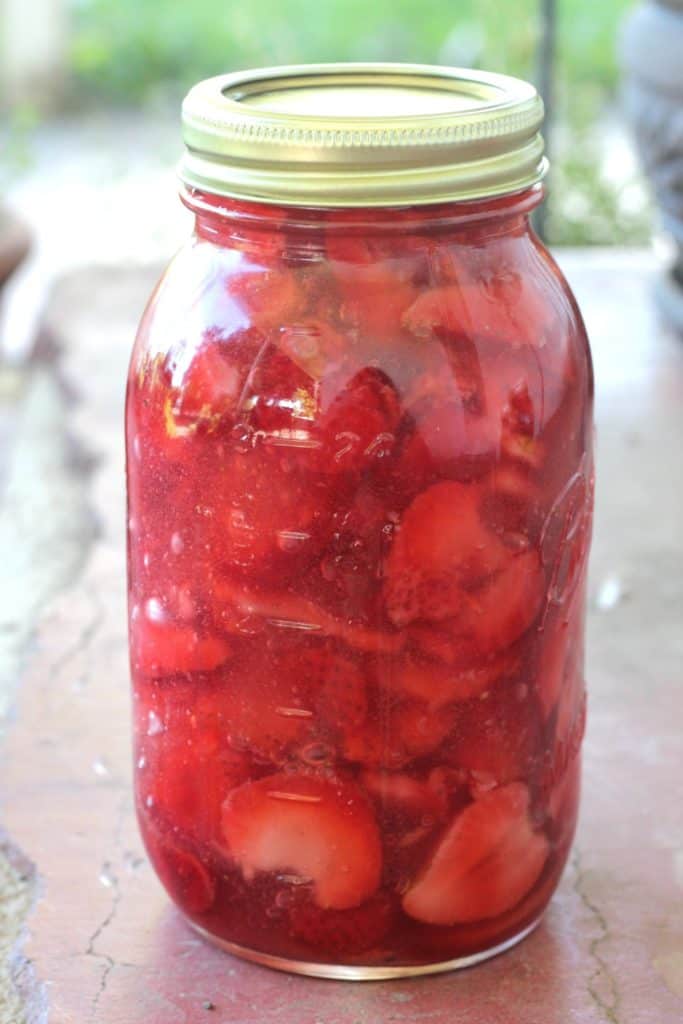 Clear Jel vs. Cornstarch
You might see that a number of recipes for canning homemade pie fillings call for cornstarch instead of Clear Jel. In case you are wondering what Clear Jel is, it is a modified form of cornstarch that is safe for canning.
Cornstarch has been used in the past for canning, but canning experts are now recommending the use of Clear Jel in its place.
Related article: what to do with a flat of strawberries
I made fillings with both cornstarch and Clear Jel. Cornstarch is great for making pie fillings you are going to eat right away, but when you can cornstarch the consistency of it changes and it doesn't taste as good or look as appealing as before you canned it.
Clear Jel, however, is great for canning. It still thickens like cornstarch, and the pie filling turns out beautifully, in both texture and taste. No more cornstarch for me in my canning recipes! (You can easily order Clear Jel online from Amazon.)
Related Recipes
Did You Try this Recipe?
Tag @creativehomemaking on Instagram and hashtag it #creativehomemaking
Follow my canning and preserving board on Pinterest.