If you want to enjoy the taste of fresh strawberry lemonade in the winter time, then you might consider canning strawberry lemonade concentrate in the summer when strawberries are plentiful and putting away a few jars to enjoy during winter months. It is now one of my favorite recipes for canning strawberries.
This post may contain affiliate links.
Strawberry Lemonade Concentrate
Ingredients:
7 c. fresh sliced strawberries
5 c. lemon juice
7 c. sugar
This recipe makes approximately 6 pints or 3 quarts of strawberry lemonade concentrate. You could easily double this recipe, or cut it in half, depending on how much you want to make or how many strawberries you have on hand.
You can use either fresh lemon juice or bottled lemon juice for this recipe, just keep in mind that 2 lbs. of lemons only makes about a cup of fresh squeezed lemon juice.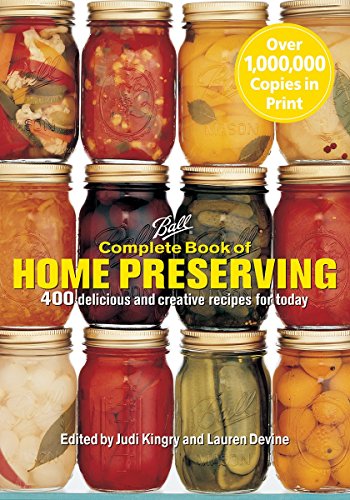 Ball Complete Book of Home Preserving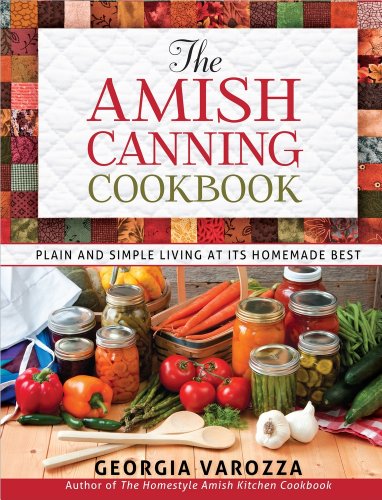 The Amish Canning Cookbook: Plain and Simple Living at Its Homemade Best

Now is a good time to start heating up the water in your boiling water canner and sterilize your canning jars, screw bands, and lids.
Puree the washed, sliced strawberries in your blender, in several batches if necessary, then pour the sliced strawberries into a large sauce pan. Add the lemon juice and the sugar, and stir well.
Heat the strawberry mixture until it reaches 190 F on a candy thermometer. Remove from heat.
Related article: strawberry measures and equivalents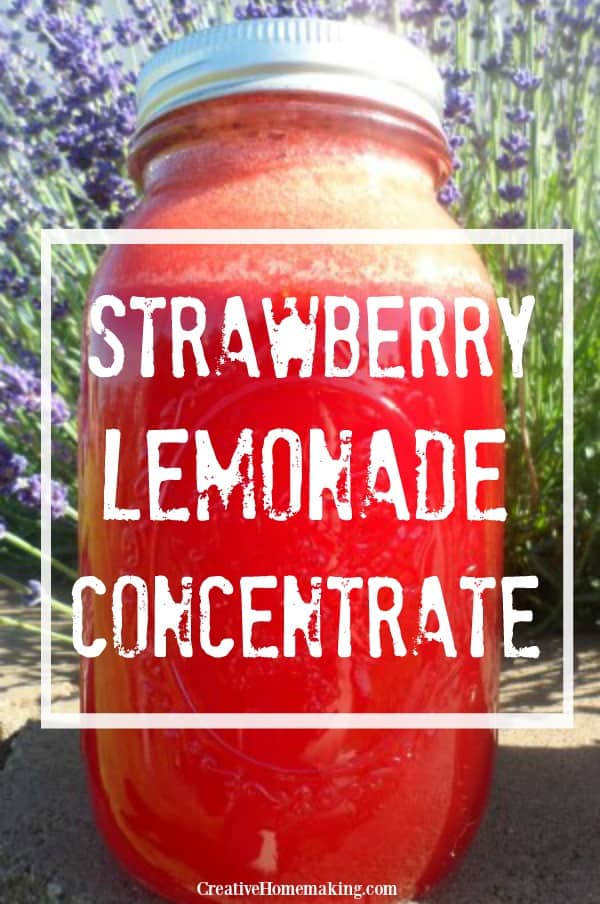 Canning Directions
Pour strawberry mixture into hot sterilized canning jars, leaving 1/4 inch head space. You can easily measure the headspace with this inexpensive canning funnel.
Wipe the rims of the jars with a damp towel, then place lids and jar rings firmly on jars. Place jars in boiling water canner and process for 15 minutes.
Place jars on a towel on your kitchen counter to cool completely, making sure that all jars have sealed before storing. These jars can be stored for a year or more in a cool dark place.
Related article: what to do with a flat of strawberries
To prepare strawberry lemonade, add an equal amount of water, club soda, or ginger ale to the concentrate to reconstitute, so if you have 1 quart of concentrate, add 4 cups of other liquid to reconstitute. If you are reconstituting 1 pint, then you will need 2 additional cups of liquid.
New to boiling water canning? This video will show you the process of me canning strawberry lemonade concentrate step by step.
Follow my canning and preserving board on Pinterest.
Related Recipes
Did You Try this Recipe?
Tag @creativehomemaking on Instagram and hashtag it #creativehomemaking