Several weeks ago I was at a restaurant and had a great cucumber salad. I'm sure I've had it before, but I had forgotten how good it was. I decided to try to make it for myself and I wasn't disappointed, it was delicious! This salad only takes a few minutes to make and you can store it in your refrigerator for several months.
This post may contain affiliate links.
Cucumber Salad Recipe
Ingredients:
1 cucumber
1 half bell pepper
1 half small onion
1 c. vinegar
2 c. sugar
1 tbsp. salt
1 tsp. celery seed
1 tsp. mustard seed
Directions:
Note: this recipe makes approximately 1 quart of cucumber salad.
First prepare the dressing by placing vinegar, salt, sugar, celery seed, and mustard seed in a small sauce pan. Heat until the the sugar dissolves and the mixture begins to boil. Remove the pan from the heat and cool.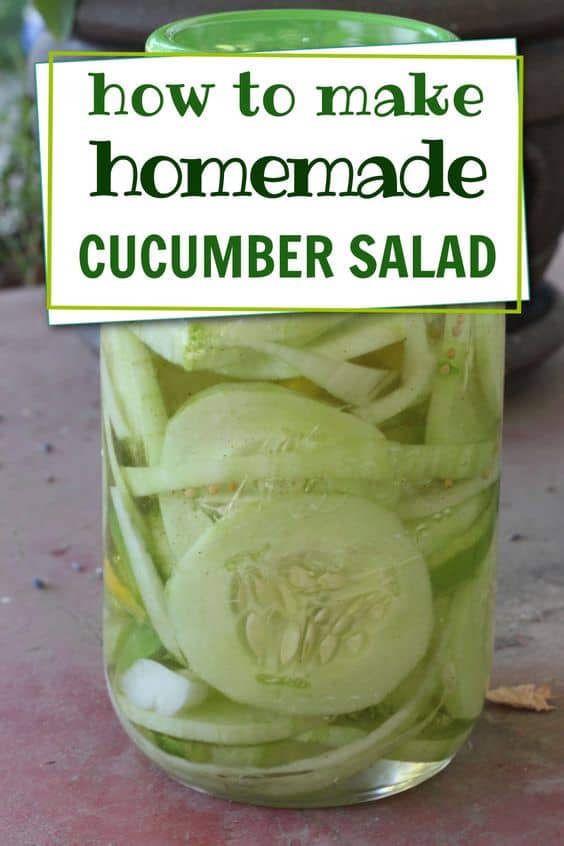 Make sure the vinegar mixture is cooled off all the way before you pour it over the vegetables, or the heat will cause your vegetables to shrink in the jar as it cools off.
While the vinegar mixture is cooling, slice the cucumber, bell pepper, and onion. You can use any color of bell pepper. The more color you add, the more colorful your salad will be.
If you like your cucumbers and onions cut into nicely uniform slices, this mandoline slicer is what you need to easily cut them in just a few seconds.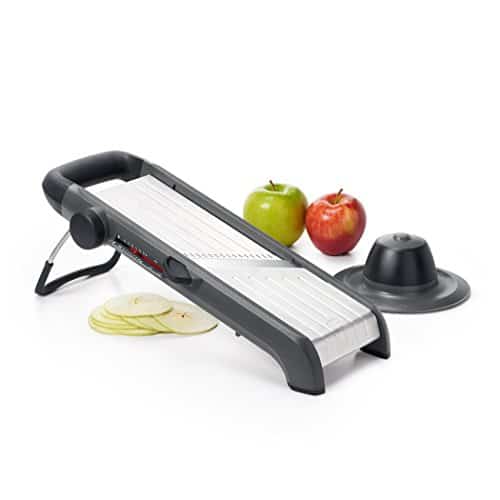 OXO Good Grips Chef's Mandoline Slicer 2.0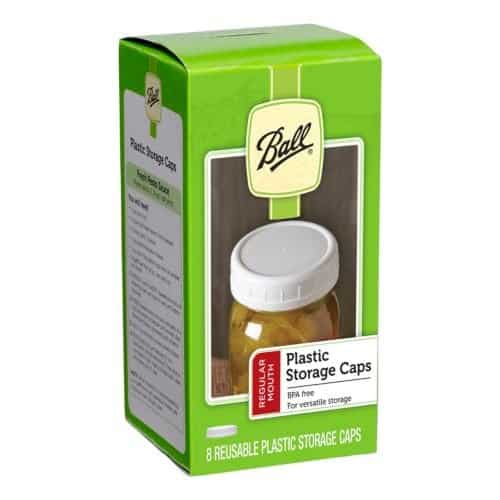 Ball Regular Mouth Jar Storage Caps Set of 8

Place the sliced vegetables in a clean quart sized canning jar, then pour the cooled vinegar mixture over the vegetables, leaving 1 inch head space.
Place the lid on the jar and place in the refrigerator until ready to serve. I use these inexpensive plastic canning jar lids you can order online from Amazon. They are great for storing mason jars in the refrigerator and are easy to wash and re-use.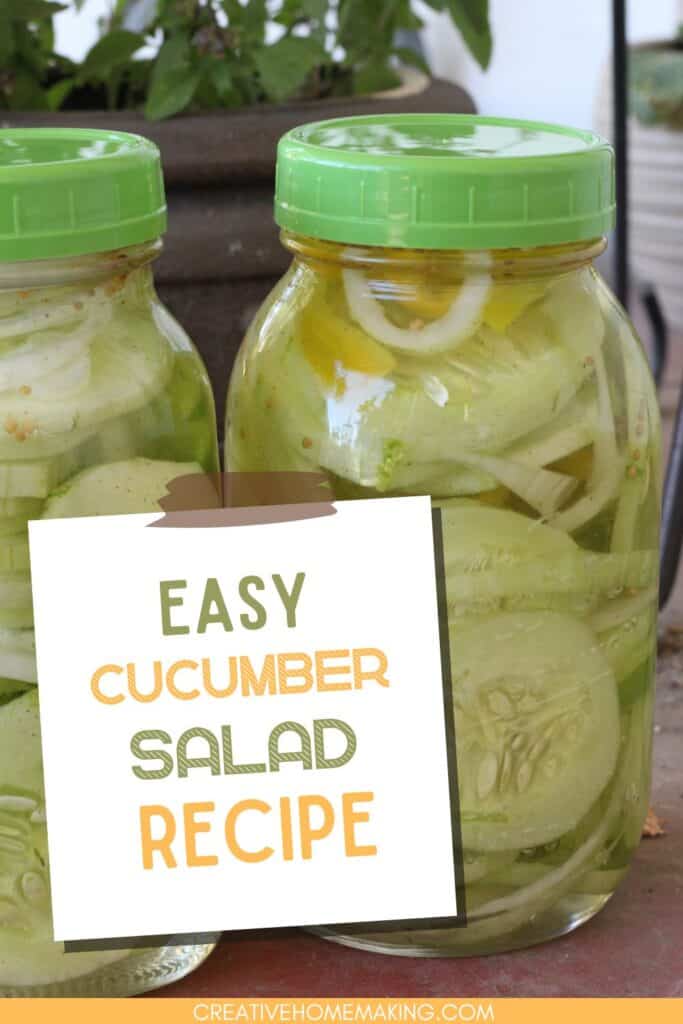 This salad can be stored in the refrigerator for several months, so make up a couple of jars at one time if you can. Don't just take my word for it, try it. This cucumber salad is really good!
Related Recipes
Follow my Favorite Recipes board on Pinterest.