How to Make Hard Cider from Apple Juice
This post may contain affiliate links.
I have been dreaming about making my own homemade apple cider from a cider press for many years. This year my dream finally came true! It was a lot harder work than I expected, but making apple cider with a cider press was a great success.
We decided to try to learn how to make hard cider from our fresh apple cider, and we were very happy with the results of our cider experiment.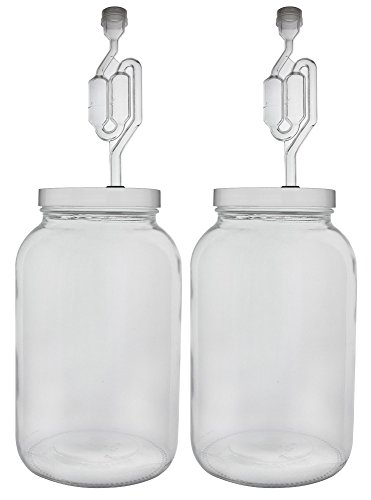 Home Brew Ohio One gallon Wide Mouth Jar with Drilled Lid & Twin Bubble Airlock-Set of 2

Red Star Red Star Premier Blanc Champagne Yeast (Pack of 10)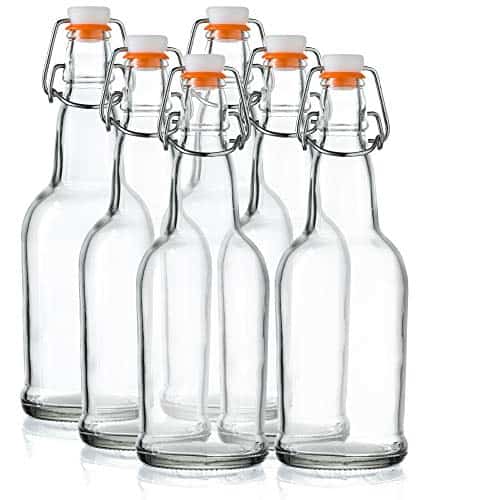 Home Brewing Glass Beer Bottle with Easy Wire Swing Cap & Airtight Rubber Seal – 16oz – Case of 6 – by Tiabo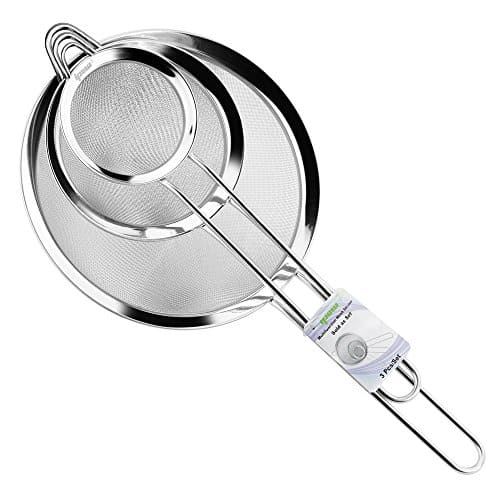 IPOW IP01115 Stainless Steel Fine Tea Mesh Strainer Colander Sieve with Handle for Kitchen Food Rice Vegetable, Set of 3

I started to do some research online, and it turns out there are a lot of different methods of making homemade hard cider. I wanted to do it the easiest way, of course, so I decided to try these instructions.
Keep in mind that are different ways to make hard cider, but this method worked really well for us and we were very happy with how it turned out.
If you want to make hard cider at home, you need to have fresh apple cider. You can make your own cider, but if you don't have the equipment to do that, it's fairly easy to purchase fresh cider in the produce section of the grocery store.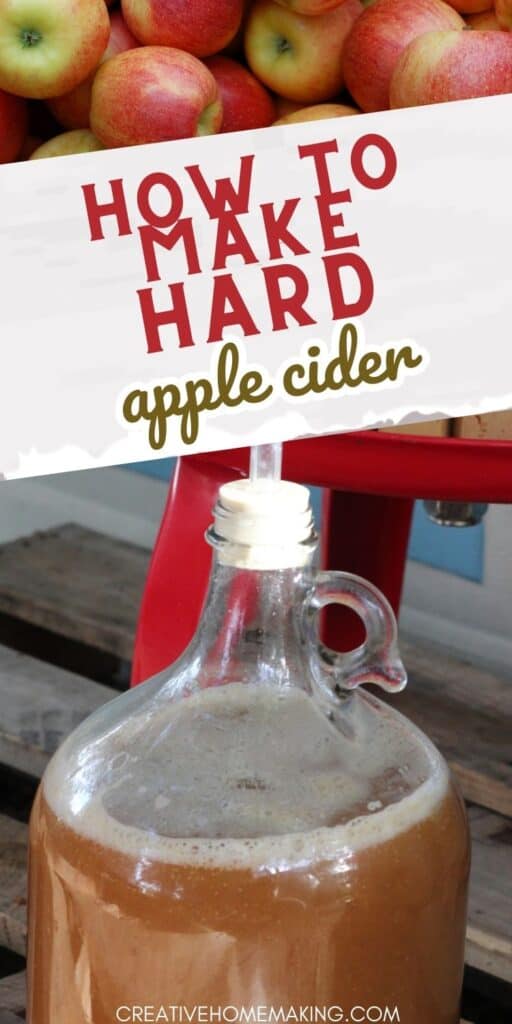 You want to make sure that it doesn't contain any preservatives that will interfere with the yeast growth that ferments the apple cider.
We decided to start out making just one gallon of cider to see how it turned out. We ordered a glass gallon jar like this one from Amazon, that came with a twin bubble air lock. You can get two gallon jars for less than $20.
Related Article: 6 Apple Recipes to Satisfy Your Fall Cravings
Easy Hard Cider Recipe
Supplies Needed:
1 gallon fresh apple cider
3 cups brown sugar
1 cinnamon stick
3 whole cloves
5 raisins
1 package Red Star Champagne Yeast *
*Note: One package of yeast makes 5 gallons, so you will only need 1/5 of a packet for one gallon of cider.
Before getting started it's important to sanitize your glass jar really well, and your funnel if you are going to use one.
Pour the cider into a large stock pot and heat until cider is warm but not boiling.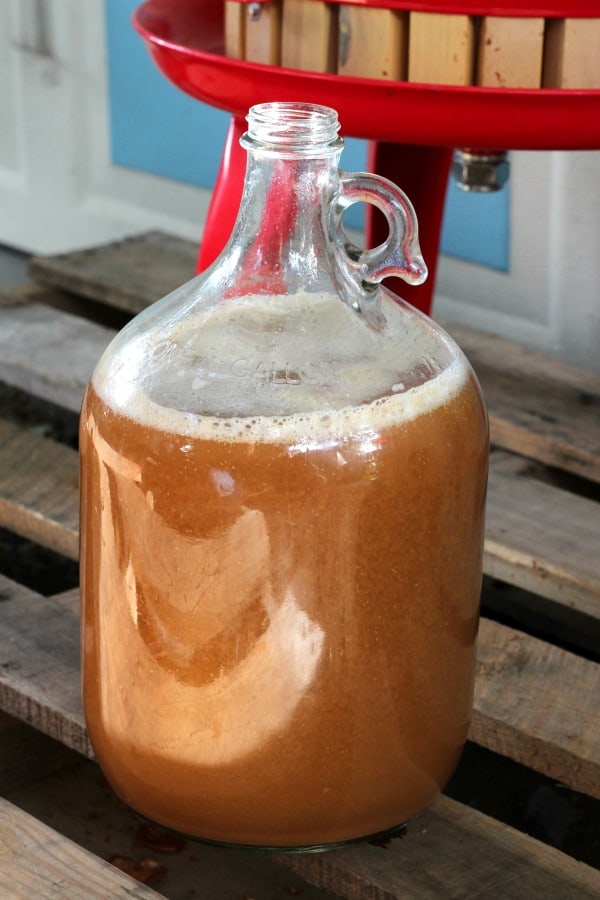 Place the cinnamon stick, cloves, and raisins into the sanitized jar.
After the cider is heated, add the brown sugar, and stir until dissolved. Cool cider until warm to touch but not hot. If the liquid is too hot it will kill the yeast.
Related Article: 6 Apple Recipes to Satisfy Your Fall Cravings
Pour the warm cider into the gallon jar. Don't fill the jar to the top, leave a couple of inches of space at the top of the jar.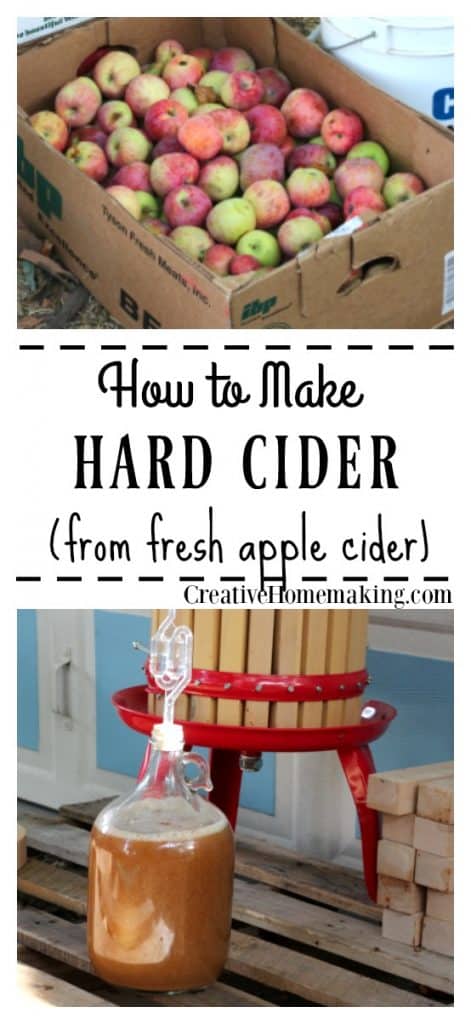 Pour 1/5 packet of yeast into the jar. The measurement does not have to be exact.
Place the air lock on the jar and shake the jar up and down for at least a minute to evenly distribute the yeast in the jar.
You should see the yeast bubbling away in the cider.
Put the jar in a cool dark place like a closet for at least two weeks. Then you can start checking it. The yeast will stop bubbling when it is done.
We actually left ours in a little too long and it was very strong! We ended up adding more cider to make it sweeter, it was so strong.
You can store your finished cider in mason jars or in glass bottles you can purchase on Amazon. You will probably need to pour the cider through a fine mesh strainer to get a clearer liquid.
Enjoy!
Follow my homesteading for beginners board on Pinterest.
Related Recipes